Comics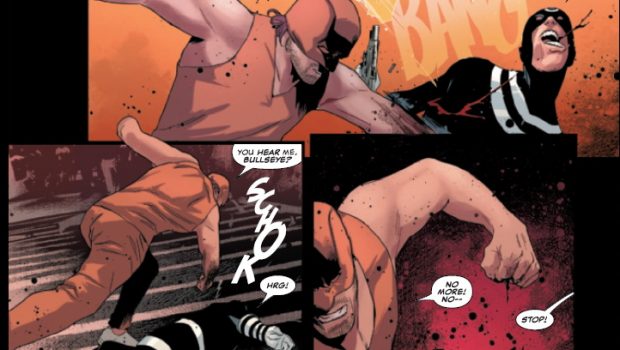 Published on October 31st, 2021 | by Tim Chuma
Daredevil #35 (2019) Review
Summary: Pretty much the end of this particular storyline but accessible enough considering the amount of action and a good point to start the next story arc.
I realise this is pretty late into this series at this point but it was easy enough to pick up as it went along. Daredevil has been in jail but has since escaped. Elektra is fighting clones of Bullseye and then Typhoid Mary gets involved.
There is plenty of action and violence in this issue and it doesn't let up even right up to the end. The Avengers turn up and have a stand off with the police but are not really involved that much in the story.
This does seem to be the end of this particular plotline so I really would only recommend this is if you have already been following the story or are into these characters. Maybe wait until the next one when they start doing something new?
There is still a lot to see here and some interesting artwork so you might want to have a look at it and check before you buy.
Comic details:
Writer: Chip Zdarsky
Penciler: Stefano Landini
Cover Artist: Marco Checchetto
Publisher: Marvel
Published: October 27, 2021