Comics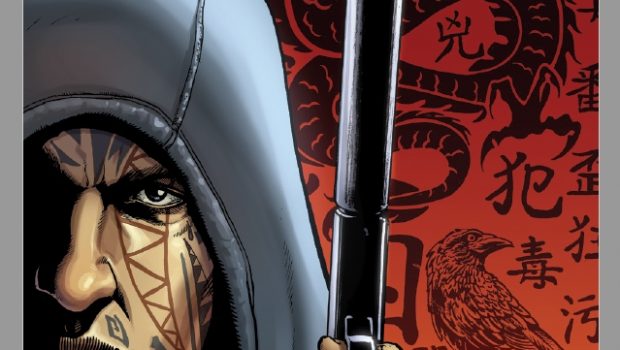 Published on February 2nd, 2017 | by Chris O'Connor
Dante Comic Book Review
Summary: A hitman's accident sees his future change dramatically. Planning to leave the business he is brought back in in a strange but very persuasive way.
Dante starts with action… we see exactly what Dante does for a living, then we learn that he separates that violent life from his family life and to him the two should never meet. Unfortunately one misstep or perhaps I should say careless gunshot later and suddenly his work is so intimately tied to his family that he has no choice but to take a look at what he's done and try and use that to make things right so he can see his family again.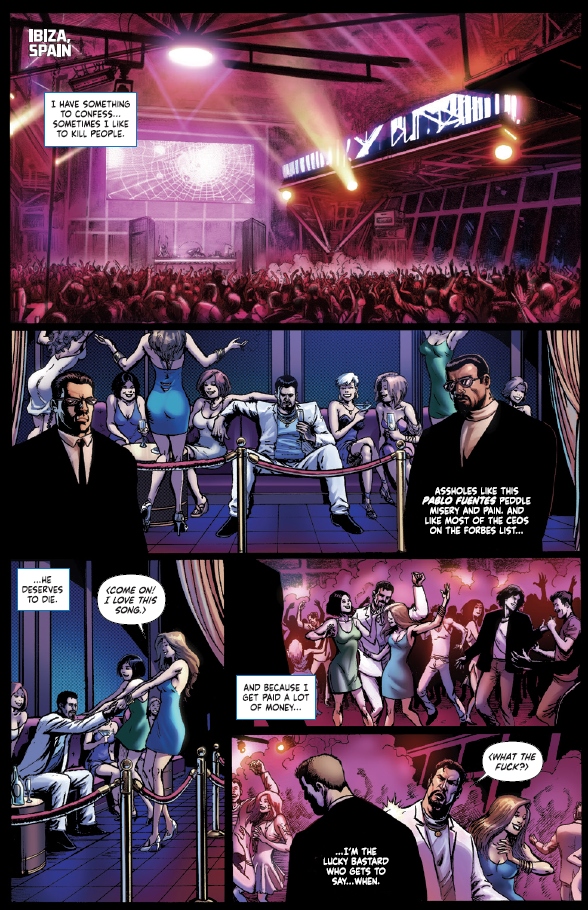 Writing
Matt Hawkins and Jason Ning have done an interesting thing here… Dante is a character with essentially no redeeming qualities. Normally in a killer for hire situation the person might try and distance themselves from the work or explain it away… but Dante seems to have no qualms about what he does for a living. There's no Gross Pointe Blank explanation of why in the scheme of things he's really doing good work getting rid of bad guys… no it's simply someone pays him enough, he'll take out who they want. But the thing that gets the reader… the point that binds us to the character and at least on some level makes us hope he succeeds is his family… that desire to see them again and make sure they are safe. Even after the turning point and specifically what he does to cause that turning point… Dante shows no remorse or concern bar what it means to him and his life. It's interesting to have a character that doesn't try and be a "good guy" and arguably makes for an interesting character.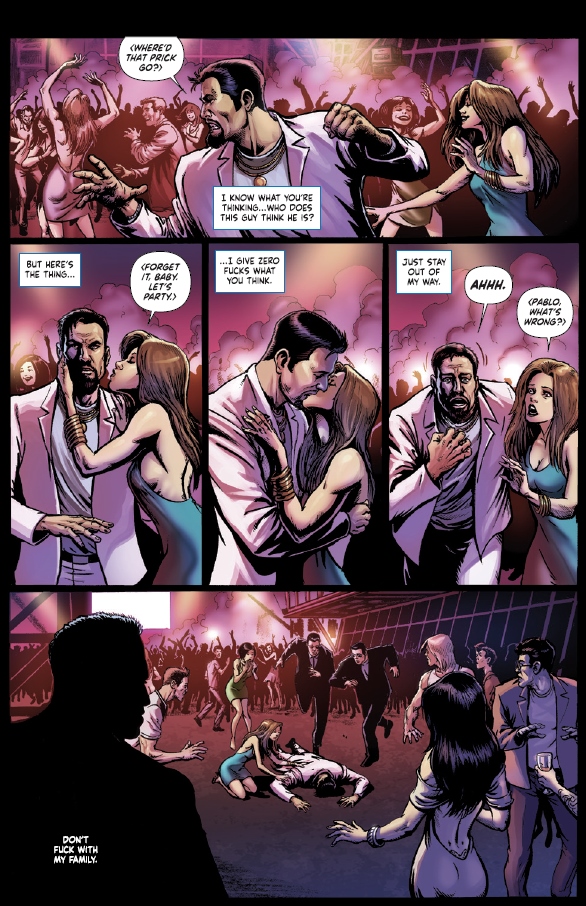 Artwork
Darick has done a great job making these images pop. As you can see from the images here, the light play, the colours all help bring you into the scenes. The bright club colours of those first few panels transport you to the dance floor. The colours and tones change with great contrast and we know we are moving along in the story. Later the tattoos that form such an important part of the story practically (and to some extent literally) come to life. It all helps to bring us into this life of crime and vengeance.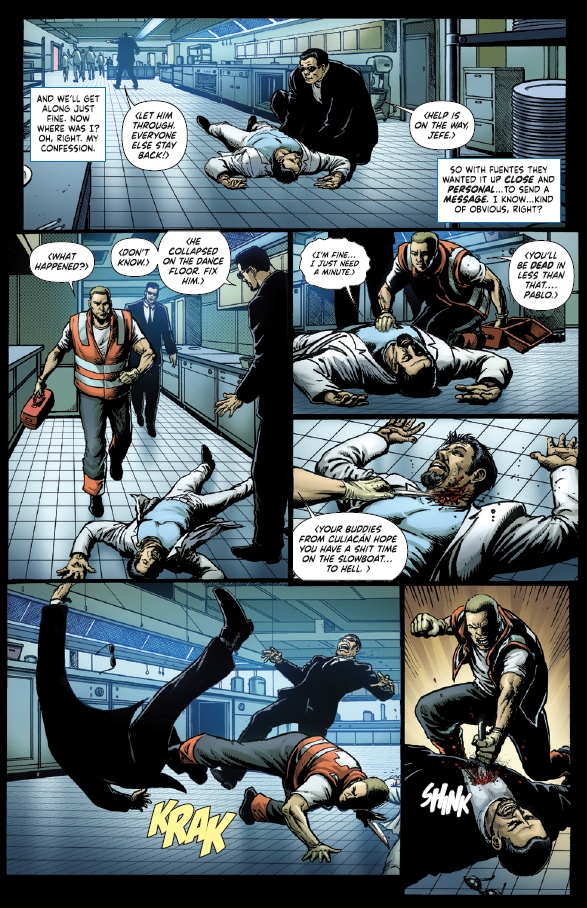 Final Thoughts
To be honest… I'm keen to know what happens next… that is a pretty good state for a comic to leave a reader in. I'm not sure how that plays out as a one shot… but if they were to continue the story they have set it up so well with the idea of each tattoo representing an action that needs correcting. As mentioned earlier… Dante is not a character who is interested in redemption (not the way we are used to seeing that anyway)… but most of us can understand the desire to protect our families… and if Dante has to charge through hell to see them again, I have no doubt he will. A worthy title to add to your collection.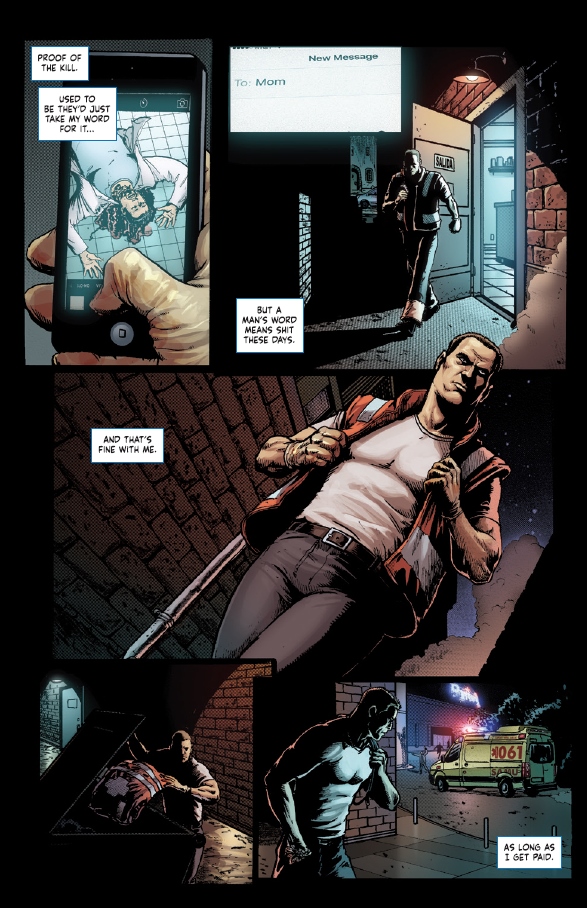 Publisher: Image Comics
Writer: Matt Hawkins, Jason Ning
Artist: Darick Robertson
Genre: Action, Crime
Format: 48 pages, FC, One Shot.
Release Date: 25th January 2017