Events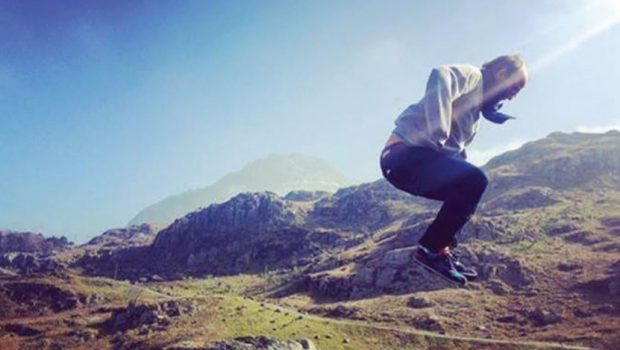 Published on March 17th, 2017 | by admin
Daniel Kitson returns to Australia with three Arts Centre Melbourne shows as part of Melbourne International Comedy Festival
MELBOURNE, FRIDAY 17 MARCH 2017 – Award winning English comedian Daniel Kitson returns to Australia with three side-splitting shows presented by Arts Centre Melbourne as part of Melbourne International Comedy Festival from 30 March – 23 April.
Kitson reunites with singer-songwriter Gavin Osborn in Stories for the Starlit Sky from 2 – 23 April at the Playhouse. Three magical stories about love, quiet heroism and a small village of retired assassins are woven together with 14 wonderful songs of sadness, laughter and beauty that pay eye-dampening tribute to the glory of staying up all night. Originally performed as three separate shows on three separate nights, the duo will perform the entire trilogy in one delightfully funny and achingly melancholic wallop of laughter and tears.
Not Yet But Soon – A Work In Progress Stand Up Show is Kitson's 'work in progress' to his first stand up show for four years. Performing at the Fairfax Studio from 20 March – 16 April, Not Yet But Soon will almost certainly contain some redefinition of the form, structural audacity and jokes about the allure of isolation, the fallibility of altruism, mugs, train travel, pride, language, not eating meat, the complexities of compassion and the inescapable duty to explain ourselves.
In 2010, Kitson wrote and performed a story show about 'everything and nothing' called It's Always Right Now, Until It's Later which travelled to Edinburgh, New York, London and Manchester. He later made a film of the entire show, in real time, which will screen at Palace Westgarth Cinema on 18 & 19 April.
Arts Centre Melbourne presents
Stories for the Starlit Sky
Daniel Kitson and Gavin Osborn
2 – 23 April 2017
Arts Centre Melbourne, Playhouse
Fri & Sat, 7pm
Sun 2 April,  8pm
Sun 9 April, 4:30pm
Sun 16 April, 4pm
Thu 20 April, 7pm
Sun 23 April, 4pm
Not Yet But Soon – A Work In Progress Stand Up Show
Daniel Kitson
30 March – 16 April 2017
Fairfax Studio
Thu 30 Mar – Sat 1 Apr, 10pm
Mon 3 Apr, 7pm
Tue 4, Thu 6, Tue 11 & Thu 13 Apr, 10pm
Sun 9 & 16 Apr, 9pm

It's Always Right Now Until It's Later – On Film
Daniel Kitson
18 & 19 April 2017, 7pm
Palace Westgarth Cinema