Films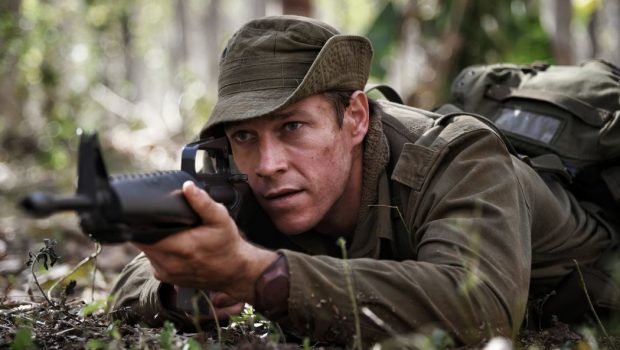 Published on June 5th, 2019 | by Damien Straker
Danger Close: The Battle of Long Tan – Official Trailer, Poster and Images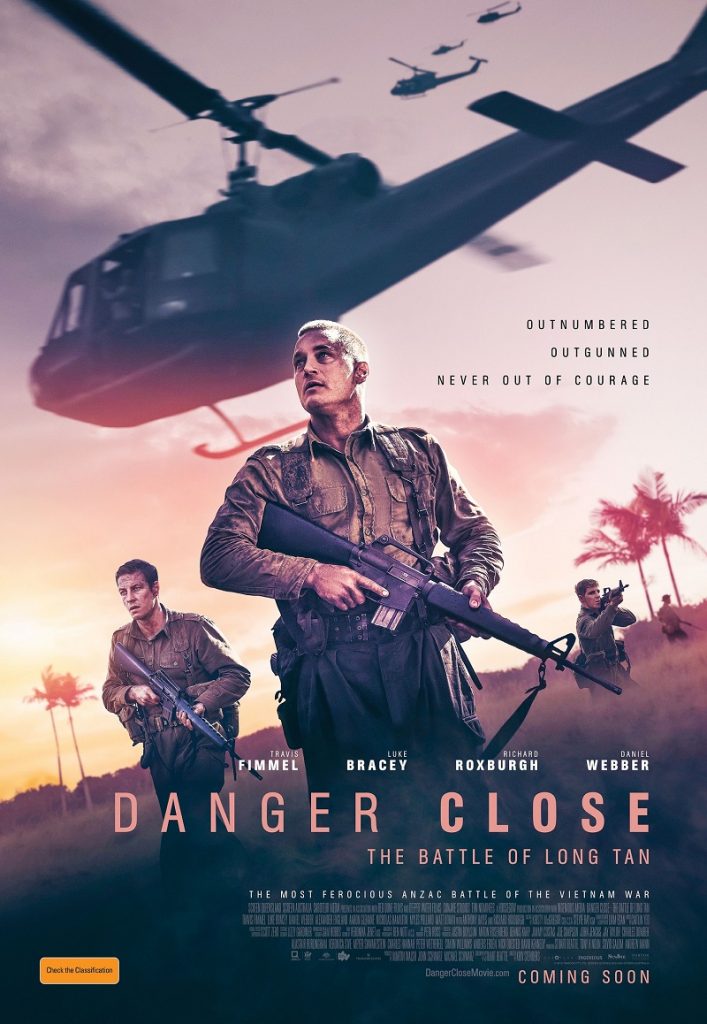 Transmission Films is thrilled to release the official trailer and key art for DANGER CLOSE: THE BATTLE OF LONG TAN, releasing in cinemas August 8, 2019.
Starring an outstanding Australian cast including Travis Fimmel, Luke Bracey, Daniel Webber, Nicholas Hamilton, Stephen Peacock, and Richard Roxburgh, DANGER CLOSE: THE BATTLE OF LONG TAN is directed by Kriv Stenders (Red Dog), from a script by Stuart Beattie (Pirates of the Caribbean: The Curse of the Black Pearl, Australia), and is inspired by true events.
The dramatic new trailer follows Major Harry Smith (Fimmel) as he leads a dispersed company of 108 young and mostly inexperienced Australian and New Zealand soldiers as they fight for their lives, holding off an overwhelming enemy force of 2,500 battle hardened North Vietnamese soldiers. Finding strength in each other amid a furious battle, the trailer shows the heroism, mateship and sacrifice made by Delta Company at the Battle of Long Tan, one of the most savage and decisive ANZAC engagements in Australian military history.
New images for the film have also been released, including further images of Travis Fimmel as Major Harry Smith and Luke Bracey as Sergeant Bob Buick, and first look stills of Daniel Webber as Private Paul Large, Nicholas Hamilton as Private Noel Grimes and Richard Roxburgh as Brigadier David Jackson.
'DANGER CLOSE: THE BATTLE OF LONG TAN is an Australian epic, inspired by an incredible ANZAC story. This trailer showcases the dedication of the filmmaking team to this story and we can't wait for audiences to embrace the film when it's released in cinemas,' said Transmission Films Joint Managing Directors Andrew Mackie and Richard Payten.
'After the overwhelming response to our first teaser trailer, we are very excited about releasing this new trailer and poster. Our cast and crew have put their hearts and souls into the making of this important film and we are all eagerly counting down the days until audiences can see and experience it for themselves,' said Producers Martin Walsh, John Schwarz and Michael Schwarz.
DANGER CLOSE: THE BATTLE OF LONG TAN is releasing in Australian cinemas on August 8, 2019.
http://www.transmissionfilms.com.au/films/danger-close-the-battle-of-long-tan
DANGER CLOSE: THE BATTLE OF LONG TAN will screen at Sydney Film Festival 2019 on June 15 and June 16, with full details and tickets available here:
https://www.sff.org.au/program/browse/danger-close-the-battle-of-long-tan