Blu-ray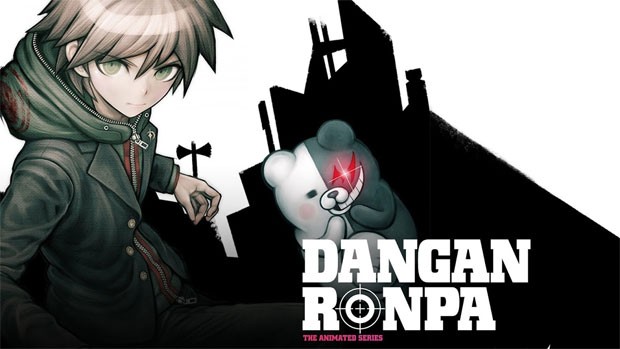 Published on March 7th, 2016 | by Tony Smith
Danganronpa The Animated Series Complete Series Blu-ray Review
Summary: Danganronpa The Animated Series Complete Series is a bizarre yet enjoyable story on Blu-ray!
Collecting all 13 episodes, this 2-disc Blu-ray set from Madman revolves around Hope's Peak Academy with protagonist Makoto Nagai whose about to find himself in a whole world of hurt. The series also has parallels to both Harry Potter and The Hunger Games? Why?
Well, this prestige high school houses some of the best students in the land, however they are trapped in these hallowed halls and the only way out is either in a body bag, forever trapped by their puppeteer or by killing their fellow students. As this school is for the gifted, Makoto is definitely the runt but his acceptance does have a catch.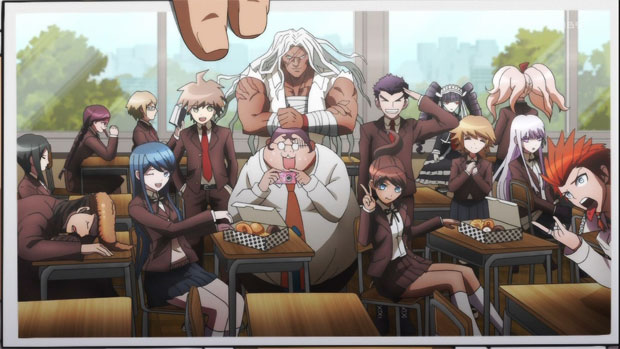 Welcome to Danganronpa!
Although the series starts innocently enough, the villain of the series is Monokuma (aka Monobear), a giant black and white bear that puts a huge twist in the story. Considering that Danganronpa is based on a video game, the creators have done an excellent job at transforming this premise into a 13-part story with rather interesting characters plus a few fun plot twists.
So as the students engage in these killing games and given the premise, the series is actually quite tame and I must admit that I did enjoy Makoto Nagai as the lead character who really has some great moments to shine. Another interesting element of the series is that you need to avoid being caught while committing your killing and then the other students need to investigate to find the killer. Unique hey?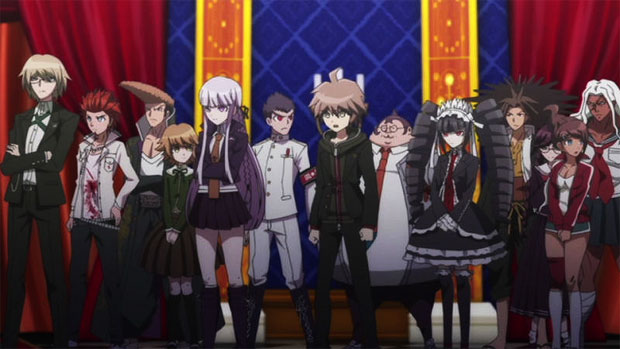 Then you have the villain of the series, Monokuma who has this great split personality that mimics his colours. White is happy and black is angry. Given how cute Monokuma appears at times, he's quite a creep antagonist. To compliment Makoto is his "female" counterpart Kyouko Kirigiri that does add a touch of normality to this over the top the story.
However some of the characterisation does seem a little forced and contrived at parts but thankfully only here and there. Nonetheless and with the theme of the series, there also some classic anime comedy which does help break up the nefarious nature of Hope's Peak Academy for the "gifted".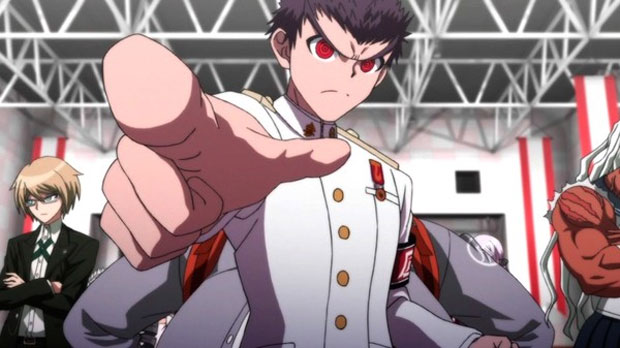 Furthermore, the series does start a little slow and it takes around 6 episodes to find itself which is of course where the action goes up a gear. In terms of animation, Danganronpa is quite well animated and I enjoyed the animation style which is a mixture of crazy and traditional anime. Character design is decent and Monobear just doesn't fit with everyone else which is probably why this series is so unique.
Audio supports Dolby True HD but is a little lacklustre compared to other anime titles. For special features we only get commentary for episode 1, the standard textless opening/closing songs and the US Trailer. It's a little on the light side but anime are not generally know for their quality extras.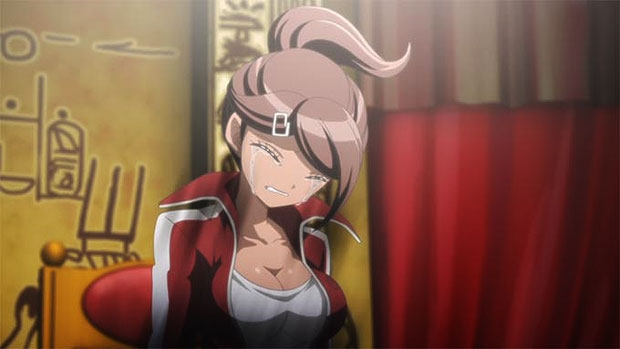 Final Thoughts?
Danganronpa The Animated Series Complete Series is different and not in a bad way. The story is unique, characters are interesting and overall it boasts an interesting premise with some weird elements (like the giant black and white bear) thrown into the mix. Sure, it's not my favourite anime of all time but it's definitely one of the most original premises that I've seen in a long time that gives Danganronpa The Animated Series Complete Series a well-deserved 4.5 out of 5!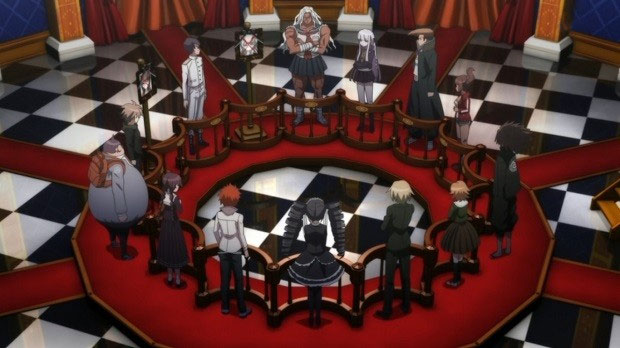 Blu-ray Details

Film Genre – TV Anime
Label – Madman Entertainment
Audio – English (Dolby Digital)/Japanese (Dolby Digital)
Subtitles – English
Running Time – 300
Aspect Ratio – 1.78:1
Region Coding – 4
TV Standard – PAL
Rating – M
Year of Release – 2013
Primary Format – Movies/TV – Blu-Ray