Collectibles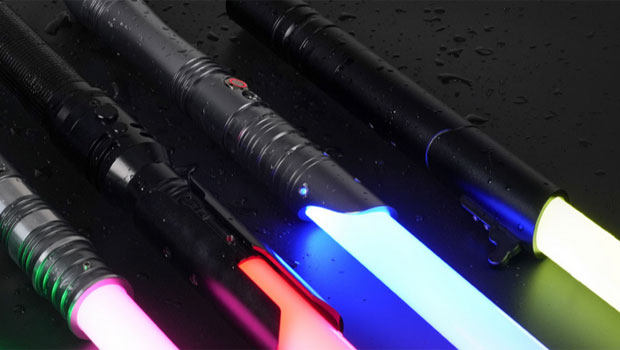 Published on May 22nd, 2023 | by Andrew Bistak
Damiensaber Xenopixel (XENO 3.0) Bluetooth Lightsaber Review @starwars #cosplay #lightsaber
…
…
While "real" lightsabers are not available for obvious reasons (e.g. technology and safety), there are plenty of high-end replicas available that mimic these elegant weapon for a more civilized age and of course are not as clumsy or random as a blaster. This includes both licensed (e.g. the Hasbro Black Series Force FX series) and "unlicensed" replicas, however if you're looking for more features and sabers that are potentially stronger (not just in the force), then the unlicensed lightsabers are the ones you should be looking at. Additionally, these include both prop lightsabers and ones that can actually be used for dueling with swappable blades. Needless to say, it's every Star Wars fan's dream to own one of these fictional weapons from its realistic hilt to the powerful glow and of course the hums of the saber!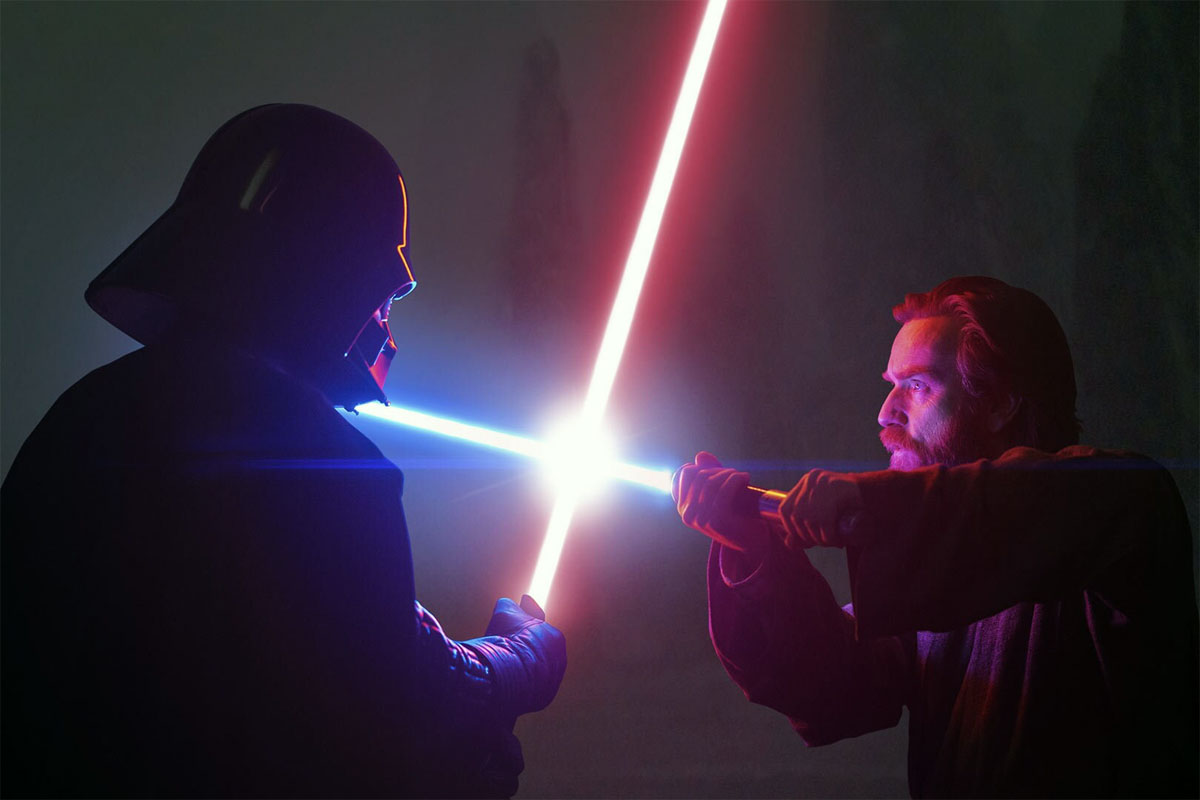 So today, we're checking out the Xenopixel (Xeno 3.0) Bluetooth Lightsaber from Damiensaber, a company who specialize in these Star Wars replicas. Best of all, the Xeno 3.0 Lightsaber looks like it comes directly from the Star Wars mythology and whether you're inclined to be either a Jedi or Sith, the RGB lighting and sound effects can be fine-tuned to suit what side of the force you're on.
As the Dark Lord of the Sith Darth Vader once said, "impressive… most impressive".
Further, the blade can be detached in order to display just the hilt of the lightsaber and stands are available so you can showcase this fantastic and usable prop. Additionally it comes with a USB charging cable and according to Damiensaber, the battery will last 2 hours with the USB located relatively discretely on the side of the hilt near the power button.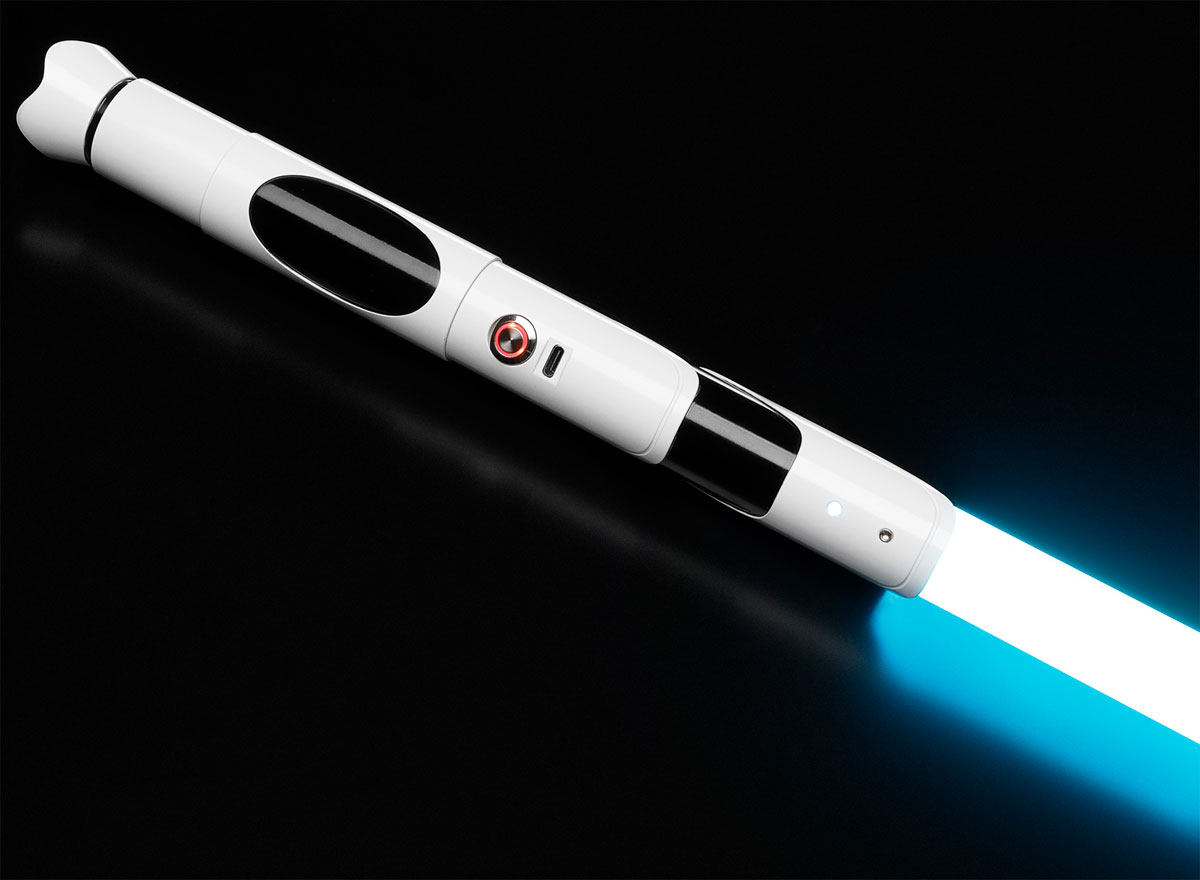 The Review
The replica is well packed from Damiensaber and once it is freed from its "box", you'll be quite impressed (like we were) with its overall  build quality. The hilt of the lightsaber is made from aluminum alloy which makes it quite sturdy, however it's also lightweight and feels quite sturdy, even when the polycarbonate blade is attached.
Damiensaber also offer various hilts and customization options and for our review, we were given their white hilt Xenopixel (Xeno 3.0) Lightsaber to review that has parallels to the traditional sabers. Opposed to a metallic colouring, ours was pure white that looks quite stunning and a little more on the Spartan side. The white hilt is also reminiscent of the lightsaber that is wielded by Asoka Tano, the once Padawan of Anakin Skywalker and now hero in her fight against the Imperials and the Sith.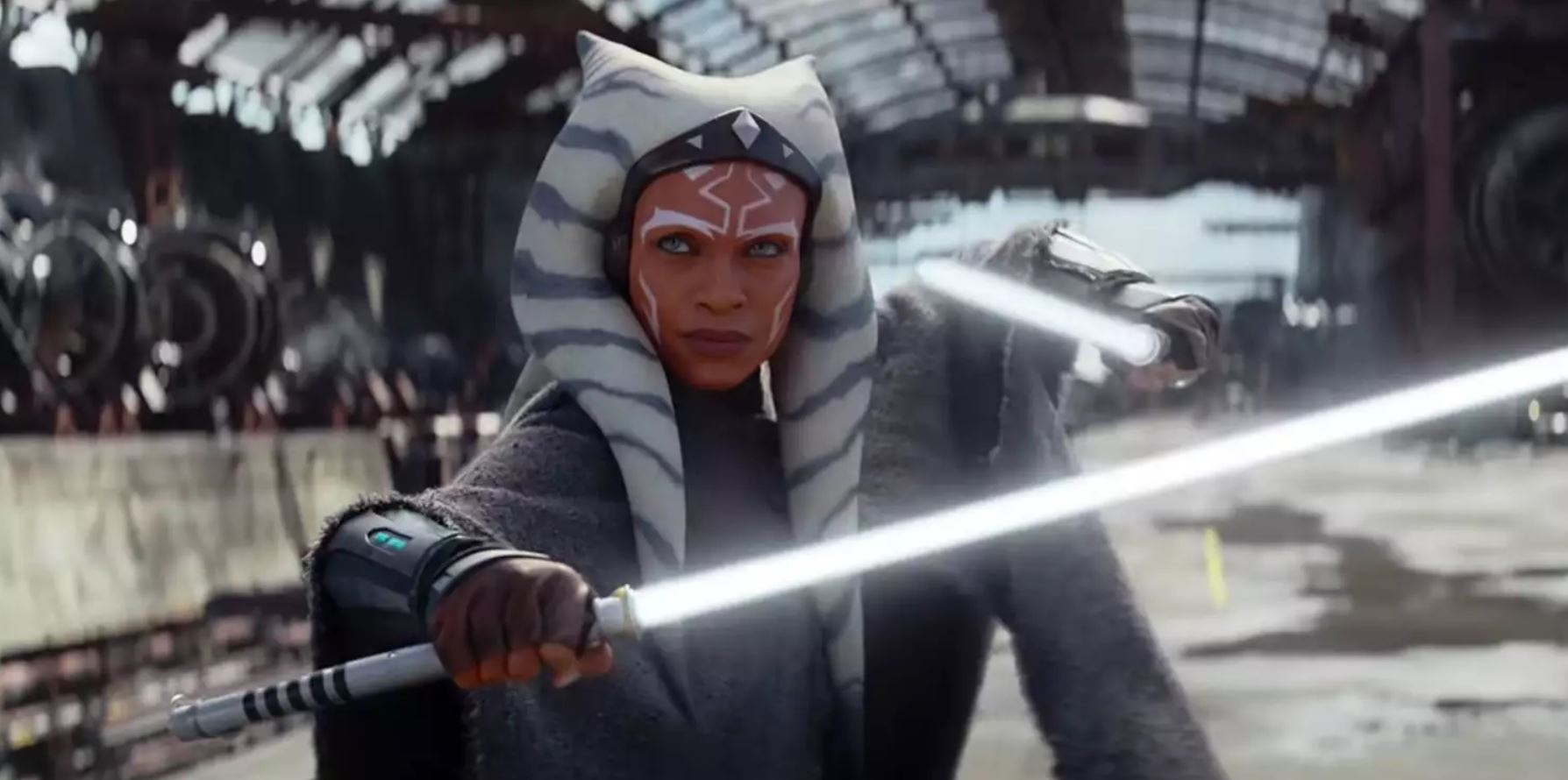 "I Like Firsts. Good Or Bad They're Always Memorable" – Asoka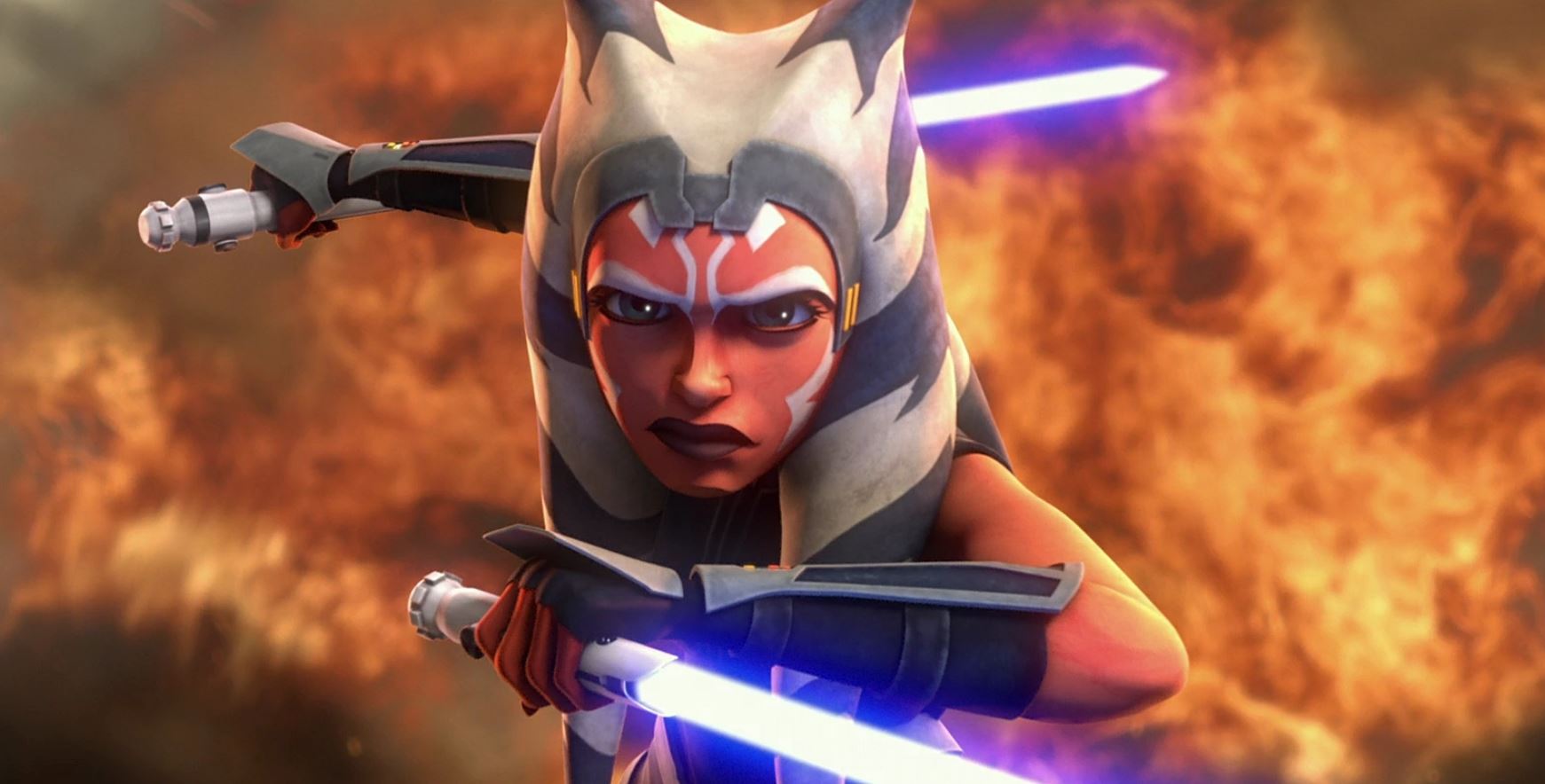 "They Already Suffer Under Your Rule. Surrender Or Face The Consequences. You Have One Day To Decide" – Asoka
Lightsaber Specs:
Durable and Comfortable Aluminum Hilt
12W RGB LED
3600mah (10A) Battery
2mm Thickness 92cm Length PC Blade
23mm Electric Full-Range Speaker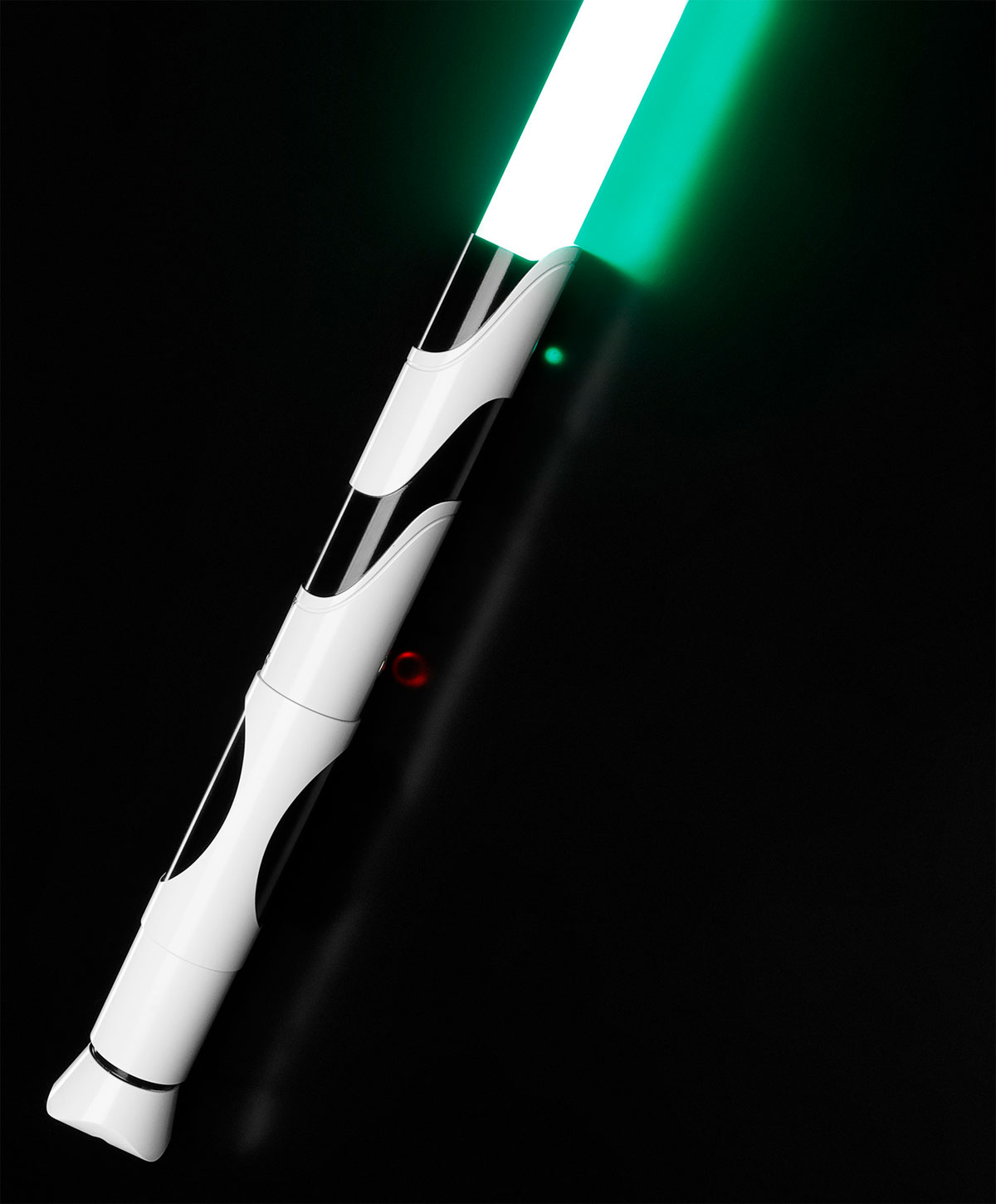 The setup
Setting up the Damiensaber Xenopixel (Xeno 3.0) Lightsaber is a straight forwarded process as the hilt comes fully assembled (which can be split into three parts), however the most challenging aspect of the install is to push the blade into the hilt and then use two of the included four spare Hex screws and Allen Key to tighten it into place. In a perfect world, I would have preferred the ability to screw the blade into the hilt but nonetheless, no issues. To charge and as mentioned, you simply connect the included USB cable into the hilt and the other end into a USB adapter with the saber proudly informing you with its voice that it is "charging".
The Unboxing
"This was the formal weapon of a Jedi Knight. Not as clumsy or random as a blaster. More skill than simple sight was required for its use. An elegant weapon. It was a symbol as well. Anyone can use a blaster or a fusioncutter—but to use a lightsaber well was a mark of someone a cut above the ordinary" ―Obi-Wan Kenobi
"Ideally, a Jedi took many months to construct a single perfect weapon that he or she would keep and use for a lifetime. Once you build it, the lightsaber will become your constant companion, your tool, and a ready means of defense." ―Luke Skywalker
To turn the saber on, you simply hold the power button down until you hear the woosh of saber. Super cool! Once powered on and the sound of the saber powering on with the lights flowing up, I felt my inner Jedi coming out as the blade lit. Besides the excellent glowing blade, the motions sensors really transcends the whole experience as the sound effect change to what you are doing in the real-world.
The speaker which is quite loud, is located in the base and in a quiet house at night (that I discovered) can be quite loud and thankfully you can adjust the volume. Then you have the brightness of the blade which is super bright, just like the real deal and turning it on and off again mimics the weapon from the Star Wars universe as the light goes either up (on) or down (off) which creates that illusion perfectly.
Seriously, this is as close as us non-Jedi's can get to a true Star Wars lightsaber experience and I kid you not. It's also super cool that you can change the colour of the blade and whether that's the traditional "blue" colouring of Obi Wan Kenobi, the green of Luke Skywalker or the dark red of Darth Vader, the ability to swap and change the colours is a game changer for both fans and cosplayers alike. In reference to the audio produced by this prop, this model has 34 different saber sound such as the lightsabers of Darth Vader and Luke Skywalker. For more customisation options, there is an included USB stick that allows you to further tweak the Xeno 3.0.
.
"You might as well give me your lightsaber… you obviously don't know how to use it! " ―General Grievous
In terms of controls and activating the various features of this saber, it is done through one button that will take some time to master. It does comes with a manual to help with your "Jedi training" that does add a layer of complexity to its functionality.
When the blade is on:
Lock Up: hold button and clash hilt
Drag: Button LED flash one times (Hold button 0.5 seconds)
Infinite Colour Change: Button LED flash two times (Hold button 1 second)
Turn off saber: Button LED flash three times (Hold button 1.5 seconds)
Standard Colour Change: Point down hilt, Hold button and twist (Counter clockwise, then clockwise)
Twist Colour Change: Point down hilt, hold button and twist (Clockwise and then counterclockwise)
Force Effect: Point up hilt, hold button and twist (Clockwise and then counterclockwise)
Blaster / Blaster Defect: Click button
Stab: Thrust the hilt forward
Spin: Spin the hilt quickly
Melt: Hold button and stab hilt (twist to change melt colour)
Lightning Block: Hold button and pull hilt inwards
Multi Lock Mode: Enter into LOCK UP first, then button LED flash one time (hold button 0.5 seconds)
Multi Block Mode: Hold button and swing saber, same control to exit mode)
When saber blade is off:
Adjust volume: Button LED flash one time (hold button 0.5 second)
Change light effect: Button LED flash two times (hold button 1 second)
Change Blade Mode: Button LED flash three times (hold button 1.5 seconds)
Change to Last (Sound) Font: Button LED flash four times (hold button 2 second)
Change to Next (Sound) Font: Point down hilt and twist (counterclockwise and then clockwise)
Play Music: point up and twist (counterclockwise and then clockwise)
Deep Sleep / Deactivate to Saber: Hold button 10 seconds (After saber blade is off)
Pixel to RGB / RGB to Pixel: Hold button 13 seconds (when saber blade is off)
Even though there is a lot to learn in the manual, it also shows you which way you need to move the blade for some of the functionality. However with that said, the manual could use some additional tweaking or a few days training with Master Yoda himself. Of course my young padawans, there is an easier way to control the features of this lightsaber and that's through the excellent Xeno Configurator app thanks to the magic of Bluetooth which is available for both Android and Apple smartphones. The Xeno Configurator app takes out much of the hard work and makes modifying the functionality a much more easier experience.
Lightsaber Gallery
"I see you have constructed a new lightsaber… your skills are now complete." – Darth Vader
As you can see from the above images, it's quite an impressive prop and the overall build quality is almost perfect. One issue with using the saber and when you do get into the zone, sometimes your hand will accidentally press the button that can change a function. Nonetheless, wielding this prop is like holding the real world as you are immediately immersed in the rich 46-year history of Star Wars which is in an achievement in itself.
.
Final Thoughts?
While the Damiensaber Xenopixel (Xeno 3.0) Bluetooth Lightsaber does have some shortfalls in relation to some of the controls and the manual, it is still a beautifully crafted prop from this company. Aesthetically, it cannot be faulted and successfully channels this elegant dueling weapon from the Star Wars mythology. Of course the ability to change lighting on the fly and tweak the audio and lighting effects is a true gamer changer and Damiensaber should be commended on this release.
For more information, please visit https://www.damiensaber.com/lightsabers/rgb-16-sets-sound-metal-handle-lightsaber-fx-heavy-dueling-saber-hx008.html
#damiensaber
#lightsabers
#starwars
#starwarscosplay
#starwarsprops