Events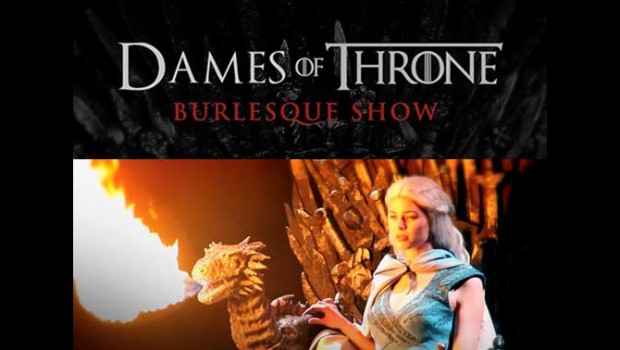 Published on November 25th, 2013 | by Admin
Dames of Throne Burlesque show at The Vanguard (Game of Thrones Burlesque)
For the first time ever in Sydney, Russall S. Beattie (the creator of Star Wars Burlesque: The Empire Strips Back and Batman Follies of 1929) will bring his very own spectacular version of Game of Thrones to the Vanguard in Newtown.
Winter is coming, but that does not stop the girls and guys of Dames Of Throne from stripping off. The Vanguard will become the infamous Westeros created by the George R. R. Martin book series and the critically acclaimed HBO show.
Audiences can expect the sex, gore and high level detail that the show is world renowned for. Russall has a hard earned reputation of providing fan service and creating something wholly unique and original with his parody productions, and this show will be no different.
"Making the Star Wars Universe sexy was easy as those films completely lacked that element, but obviously Game Of Thrones is already completely over the top, so we've have had to take everything up notch"
The response to this show has been phenomenal, the love for these characters is incredible. It's now become our fastest selling show so get your tickets quick.
What: Dames Of Thrones Burlesque Show
Where: The Vanguard, 42 King St Newtown
Special preview week: Wednesday 4th to Sunday 8th December 2013, doors 6.30pm
Running: Thursday 2nd to Sunday 19th January 2014, doors 6.30pm
Price: from $43.80
Tickets: www.thevanguard.com.au