Interviews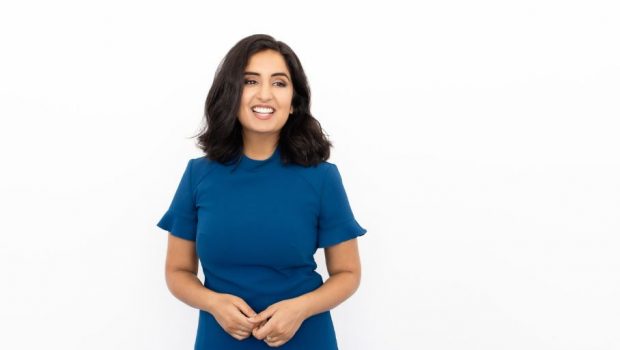 Published on April 1st, 2023 | by Andrew Bistak
Daizy Maan Interview (Brown Women Comedy) #MICF @daizyy @micomfestival
The Melbourne International Comedy Festival is back and we catch-up with the super awesome Daizy Maan to discuss comedy and being part of Brown Women Comedy!
Welcome to Impulse Gamer Daizy, so tell us what are you most excited about MICF this year?
I'm excited to be producing Brown Women Comedy, the largest line up of Indian, Pakistani and South Asian Australian comedians in Australia.

Uvri
Tell us about your new show what can we expect and where did your inspirations come from?
There's 540+ comedy acts at Melbourne International Comedy Festival and only 3-4 South Asian Australian women comedians!  I came across a few comedians and had engaged them to MC events in the startup scene as part of my day job and it made the events so much more fun. Especially during lockdown on zoom. Eventually my co-founder Sehar Gupta and I thought why don't we bring together all the comedians together and put on a show.
We came up with the name Brown Women Comedy and decided to go ahead and register it for Melbourne International Comedy Festival. We had no experience in production or comedy, but the show sold out with 180 people attending in 2022 so we figured we might as well go big in 2023 and do a 600 person show! My persobal set is all about superstitions that our mother's pass down like family heirlooms.

Kripa
How do the artists prepare for a show, particularly when there is such a big line up?
There's a lot that goes into creating and performing at a show, rehearsing, doing open mics, testing material and on the production side a lot of marketing, promotion and getting the word out.
What's the most exciting thing about this show and the line-up, how did you bring such a great crew together?
I think art and entertainment is a powerful tool to tackle taboo issues in our conservative community and humour goes a long way. Our comedians touch on topics like getting divorced, coming out as LGBTQI, racism and growing up with conservative families.  The most exciting part is there's nothing else like this in Australia.

Amna Bee
What's the funniest thing that has ever happened to you?
I think a lot of things my mother says to me are hilarious. She's ultra conservative and I'm pretty liberal. She once saw a photo of me on Facebook with a V neck top, and texted me telling me to cover up and that "nobody wants to see your mammary glands".
Lastly, name two other comedians or acts that you hope to see at MICF and why?
Sashi Perera and Guneet Kaur . I've seen their comedy reels on Instagram and find them hilarious and relatable.
https://www.comedyfestival.com.au/2023/shows/brown-women-comedy

Sukhijt
Brown Women Comedy
Laugh your heart out to an award-winning besharam (shameless) line-up of Indian, Pakistani and South Asian comedians living in Australia. No topic is too taboo. From growing up brown in Australia to getting divorced and disowned thrice, these women won't be holding back. Your parents won't approve but Amna, Kripa, Sukhjit and Daizy will make you feel better about failing your parents, being independent and the making of your identity.
Join us for the largest line-up of South Asian women comedians in Australia:
Originally from Pakistan and Canada, Amna Bee is a Melbourne-based comedian. Her solo debut show Don't Tell My Family premiered at the 2021 Melbourne International Comedy Festival with a sold-out run and rave reviews. She's known for her wit, dry humour and deadpan style.
'[Amna has] a wicked sense of humor that's instantly engaging.' Time Out
Sukhjit Kaur Khalsa is all set to make you laugh-cry with her unique flair for storytelling. Filled with intimate and hilariously uncomfortable stories ready to unveil… the real Sukhjit. Her passion for storytelling began as a finalist in the Australian Poetry Slam and semi-finalist on Australia's Got Talent. Her work as a writer, performer, theatre-maker, filmmaker and producer for the last ten years has been recognised by many fancy and reputable organisations whose names take up too much word count but all you need to hear is that Kelly Osbourne said "I bow down to you and your braveness".
Daizy Maan's TikTok videos have garnered more than 25 millions views for being hilarious and calling out sexism in Punjabi music and, well… Punjabi men. Outside of her secret Tik Tok channel, Daizy had a real day job running startup programs aka helping clever kids build startups, get rich and go to the moon.
As the producer of Brown Women Comedy, she's passionate about amplifying the voices of South Asian women. And now she's tired of helping white men get richer so she's encouraging brown women to be poorer by becoming comedians and joining them on that journey to below minimum wage. Clearly hilarious in Punjabi, Daizy's giving English a crack this year as she optimistically enters unemployment.
Comedian, dancer and podcast host Kripa Krithivasan is famous, but no one knows it yet. Kripa has loved the stage ever since her vacay in the womb, having grown up dancing and translating her love of performing into spoken word poetry in 2016.
She began her stint in stand-up comedy in 2020, emerging into the Sydney comedy scene slowly but surely – before starting a podcast that works to platform stories of diverse voices at @unculturedpod.
When she's not being funny or dancing, Kripa is trying very hard to finish off her law degree before the grey hairs start setting in.
We'll also have another surprise guest comedian to be announced on the 2nd April!
Get ready to laugh your heart out to an exceptional line-up of diasporic Indian, Pakistani and South Asian women comedians Melbourne at as part of Melbourne International Comedy Festival.
Brown Women Comedy is possible thanks to our partners and supporters – City of Melbourne and Queen Victoria Women's Centre.