Hardware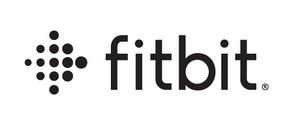 Published on November 10th, 2021 | by Adrian Gunning
Daily Readiness Score, Blood Glucose Logging + ECG now available for Fitbit users in Australia
As of today, Daily Readiness Score is now available in the Fitbit app for Premium members with compatible devices. Australians living with diabetes will now also be able to use a new blood glucose tracking tool in the Fitbit app. Users of Fitbit Charge 5 will now also have access to the on-device electrocardiogram (ECG) app, making this Fitbit's most advanced tracker yet.
Please see more details on each announcement below:
Daily Readiness: Daily Readiness Score is a Fitbit Premium experience that uses insights from your body via your Fitbit device – your activity, heart rate variability (HRV over your entire night's sleep) and recent sleep patterns – and proven research to help you determine if you should work out or prioritise recovery. By wearing your Fitbit device daily, you'll receive a personalised score each morning with details on what impacted it, along with suggestions such as a recommended activity level and Premium content to help you make the best decisions for your body.
ECG: Charge 5 is our first tracker with an on-device electrocardiogram (ECG) app which will allow you to assess your heart rhythm for atrial fibrillation on-wrist. Simply hold your fingers to the stainless-steel panels on the sides of the device while being still for 30 seconds to receive a reading and get deeper insights into your heart health.
Premium: A Premium membership offers multiple benefits, including deeper insights into your Health Metrics Dashboard, Daily Readiness, Stress Management and Sleep Scores – all of which provide a holistic look at your health and wellness each day. These components work together to help you work out smarter, manage your stress, sleep better, and eat well. We'll also be adding new Fitbit audio and video workouts, ranging from bootcamp to mobility work, and regularly refreshing existing content from popular brands as part of 500+ fitness, mindfulness and nutrition content offered within the service.
Blood Glucose Logging: Fitbit users in Australia living with diabetes, will be able to use a new blood glucose tracking tool in the Fitbit app to see how their glucose levels change throughout the day and react to other health metrics such as physical activity, sleep, and nutrition, to help better manage their holistic health all in one place.

Easily log your blood glucose levels directly in the Fitbit app. Get helpful reminders to log your glucose levels and related symptoms via app notifications right on your Fitbit device.
See how your logged glucose levels compare to the personalised target ranges that you set.
Track your trends with easy-to-read graphs in the Fitbit app to see how your daily habits – including activity, sleep, and food intake – impact your glucose levels over time.
Coming soon, Fitbit Premium members will also see how often their glucose levels fall within their target range over a 30-day period, along with correlations and trends from when they take a reading and their levels. Fitbit Premium members can also see their blood glucose levels in their Wellness Report to share with their healthcare provider to help their care team offer more personalised guidance.