Hardware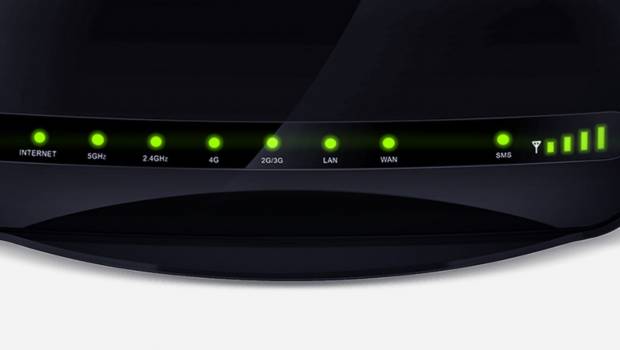 Published on April 20th, 2020 | by Adrian Gunning
D-Link Wireless AC1200 4G LTE Router Review (DWR-956)
Summary: If you're looking for a clever router, the The D-Link Wireless AC1200 4G LTE Router gives you a wealth of clever features, particularly with the ability to use for internet calls and the backup of having a data only SIM card.
Over the last couple of months, the world has changed and unfortunately I can't say for the better courtesy of COVID-19. However it has allowed the human race to push pause on their lives and for some, the option of working from home which has its own challenges. Internet connectivity, kids, Zoom, social isolation… the list goes.
To successfully work from home, you need a modem plus a router. So what exactly is a router? It's basically the item that allows you to "route" the internet to a multitude of devices such as smart home technology, tablets, computers, game consoles and basically anything that connects to the internet.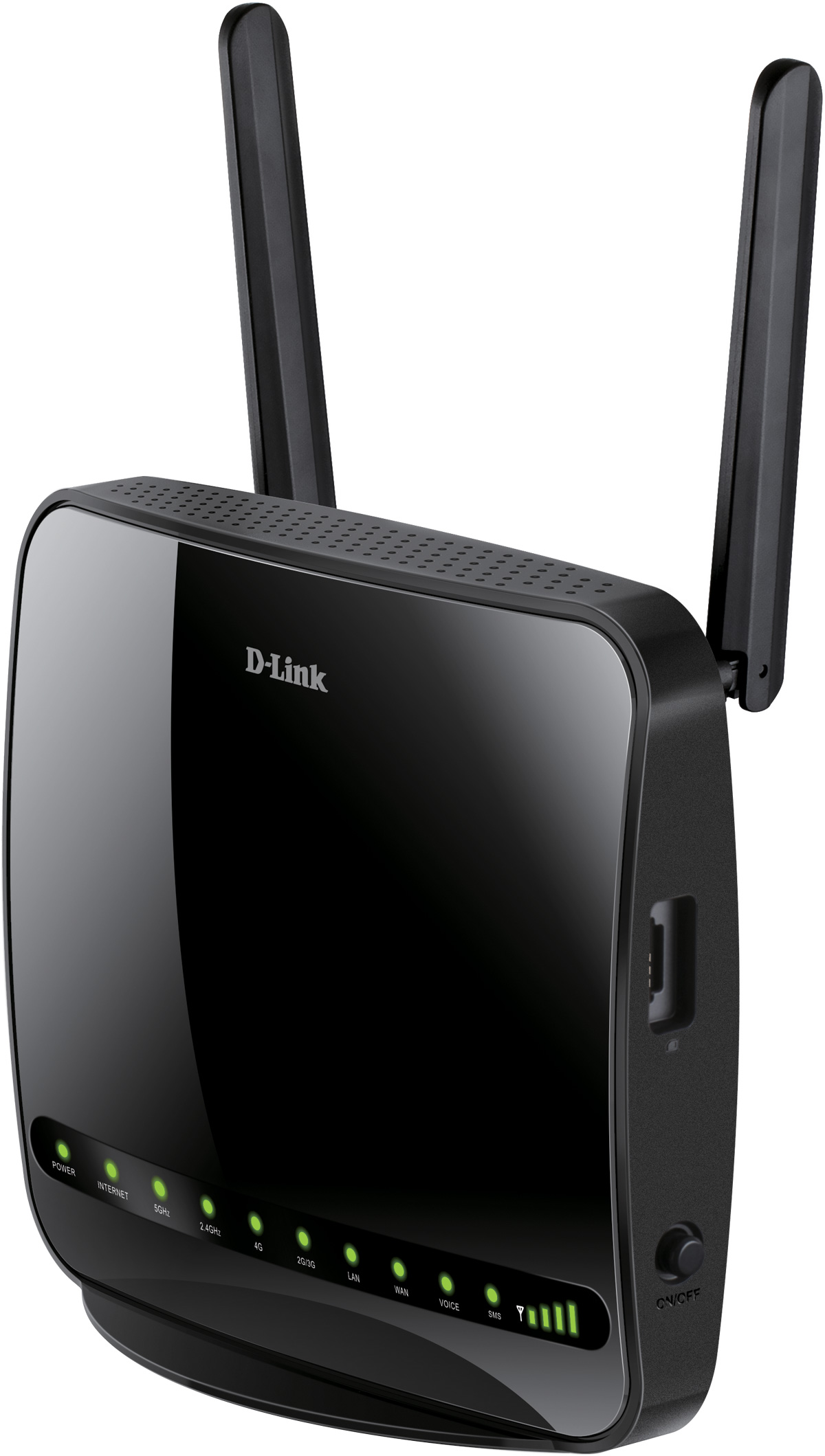 Cue the D-Link Wireless AC1200 4G LTE Router that not only has high-speed Gigabit Ports but it also comes equipped with a built-in LTE (Long Term Evolution) that basically uses the 3G/4G mobile network. The mobile network and depending on your location will support speeds of up to 150Mpbs, your more likely to get something around the 100 mark, more so on the 4GX network but it definitely makes this product a portable one and a great back-up should your modem connection fail.
So by putting in a data only SIM into the router, you basically have internet access anywhere and everywhere without the need for an existing internet connection. Just be wanted that data only SIM cards are a little pricey in Australia. While not a data only SIM (also does calls/text), Boost Mobile have a prepaid option for $20 for the first month (20GB + 14GB for first three charges) and then $30 per month thereafter, whereas Telstra have a $50 plan for 50GB a month and the price goes up if you want more data.

Another clever option is an FXS port that allows you to connect an analog phone to use for VOIP (voice over IP) that is basically internet telephone, provided your service provider supports this service. The router has an in-built firewall, the usual security standards (WPA/WPA2, MAC address filtering, WPS and WMM), including the option of disabling Wi-Fi by the press of a button plus guest access.
The theoretical data speeds of this router over Wi-Fi is 300Mpbs (2.4Ghz) and 867Mpbs (5Ghz) and we easily had it running at 450Mpbs. The D-Link Wireless AC1200 4G LTE Router is also powered by a 1Ghz RTL8685PB processor with 128MB of DDR2 RAM. So rest assured, this device will keep all your wireless devices (or wired) nicely connected to the internet.
Furthermore, the DWR-956 is a well-designed product that measures at 170 x 80 x 180mm with a weight of 400grams that makes it quite a small and lightweight router. The front has a plethora of LED lights that informs the user on what the router is doing which includes power, internet, 5Ghz, 2.4Ghz, 4G, 2G/3G, LAN, WAN, VOICE, SMS plus a four bar signal connection metre.
On the left side are three buttons for reset, WPS (on/off) and WLAN (on/off). On the back of the router is power, a WAN port, 4 LAN ports plus a FXS port for an analog phone. All in all, a well designed router that gives you easy accessibility and a clever snapshot of what the router is up to.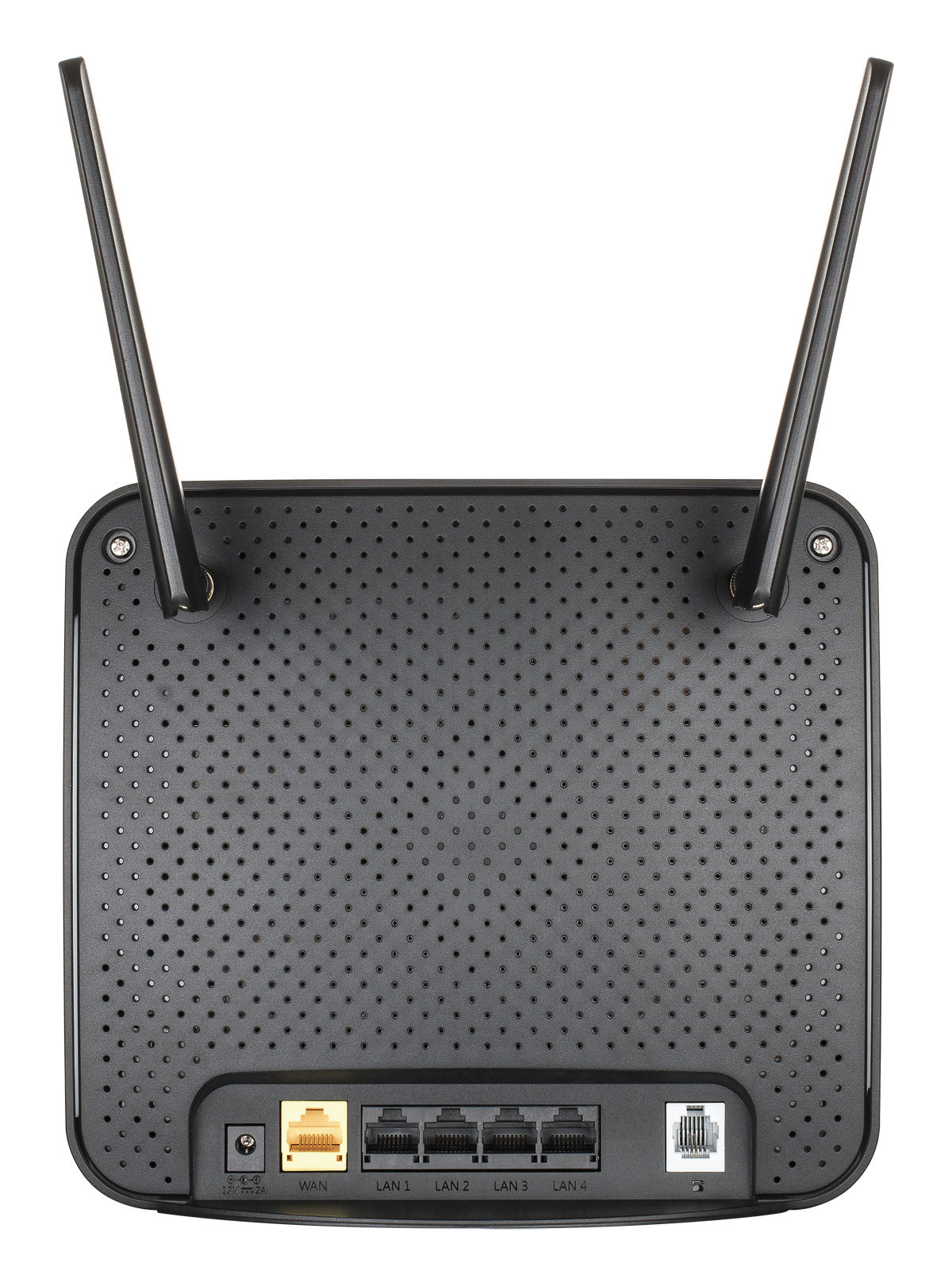 The setup and installation of the DWR-956 is a very easy process like all D-Link products and once you have unpacked this router from its packaging, you simply attach the two antennas that simply screw into the top. Next up is to connect the power adapter and depending on your setup (e.g. PC, ADSL2 modem), finish the connectivity of additional devices and then power the unit on.
To setup the router, you just use the wizard that configures your network, including the SIM card for those wanting to use the mobile network. Further to this, the web interface is very easy to navigate and caters for both novices (automatic notification of firmware updates) and experts (e.g. remote access, traceroute, ping).
So for those who are using this with their existing modems (e.g. NBN), the product supports a feature called a failover mode. This means that if your fixed internet connection stops, the router switches to the mobile network or vice versa. So as you can see, the D-Link Wireless AC1200 4G LTE Router boasts a plethora of clever features for working at home and even playing games during your downtime that supports a myriad of devices.
Final Thoughts?
If you're looking for a clever router, the D-Link Wireless AC1200 4G LTE Router gives you a wealth of clever features, particularly with the ability to use for internet calls and the backup of having a data only SIM card.

Recommended!
Highlights
Share your 3G/ 4G connection with built-in standard-size SIM Card Slot
Simultaneous Dual-Band: Deliver faster Wi-Fi speeds of up to 1,200Mbps1
LTE Bands: 1 / 3 / 7 / 8 / 20 / 28 (2100/ 1800/ 2600/ 900/ 800/ 700 MHz)
UMTS / HSDPA / HSUPA Bands: 1 / 8 (2100/ 900 MHz)
GSM/ GPRS/ EDGE: 3 / 8 (1800/ 900 MHz)
Gigabit Ethernet: Provides fast wired connectivity with one dedicated Gigabit WAN for NBN/ UFB connectivity and 4 Gigabit LAN ports
VoIP Enabled: Connect your phone to make VoIP calls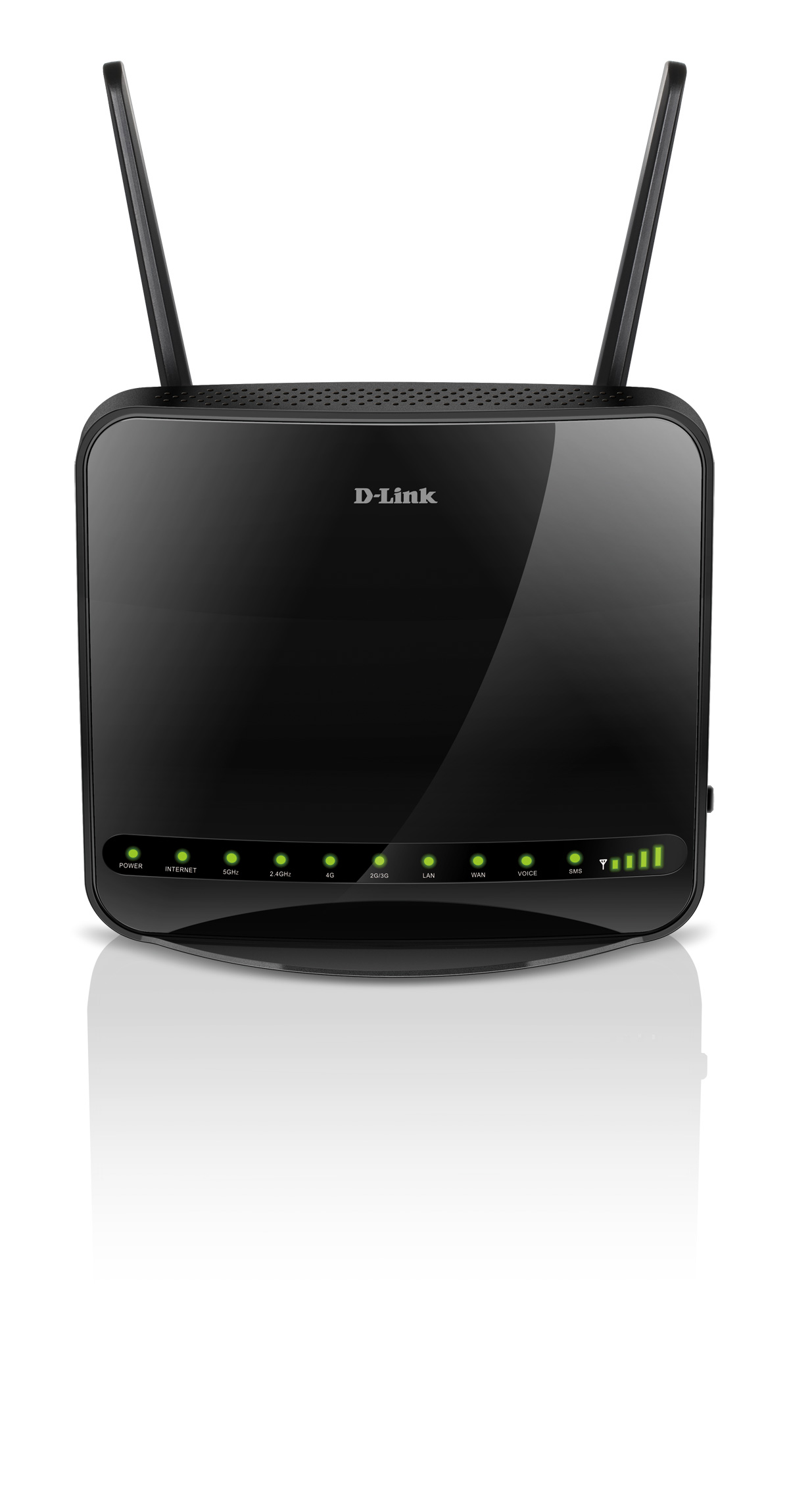 The DWR-956 Wireless AC1200 4G LTE Router is available now from www.dlink.com.au
(RRP AUD$349.95), www.dlink.co.nz (RRP NZ$379.99) and from all authorised D-Link Partners and Retailers in both countries.
https://www.dlink.com.au/home-solutions/DWR-956-4G-LTE-Wi-Fi-AC1200-Router