Hardware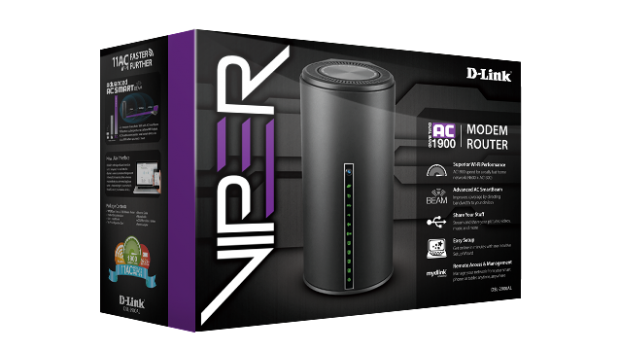 Published on November 18th, 2014 | by James Wright
D-Link Viper DSL-2900AL Dual Band AC1900 Modem Router Review
Summary: The D-Link Viper DSL-2900AL Dual Band AC1900 Modem Router is perfect in a box!
Viper DSL-2900AL Dual Band AC1900 Modem Router
Company: D-Link
Product: Modem Router
Price: $379AUD (November 2014)
Reviewer: James Wright

The Viper DSL-2900AL Dual Band AC1900 from D-Link is like the Ferrari of Modem Routers and has specifically been designed for not just speed (AC 1900) but also improved coverage as households become even more wireless. The Viper has also been designed for sharing not just files but storage devices and even printers which makes this modem Router very versatile.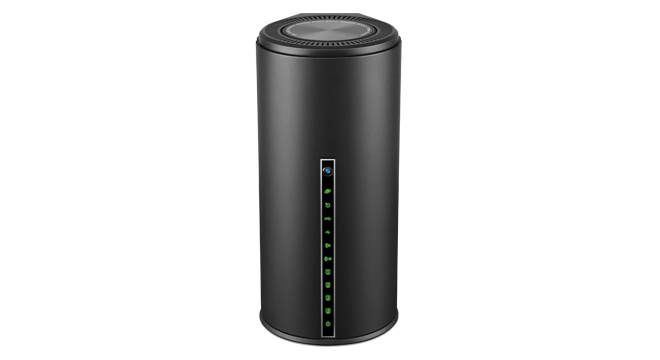 Features:
802.11 a/b/g/n/ac WiFi connectivity
Three Gigabit LAN ports and one Gigabit WAN/LAN port2 to connect to an NBN or UFB service
Built-in ADSL2+ modem for connecting to your ADSL enabled phone line for a high-speed broadband Internet connection
Two USB ports to connect storage drives and printers for sharing (one port is USB 3.0)
So apart from the very cool name which is actually quite fitting for this product, the first thing that you notice is the shape which is a cylindrical shaped Modem Router that could be positioned anywhere in the home or office and quite inconspicuously. In terms of weight, the Viper weighs in at just over half a kilogram (587 grams) which definitely makes it a sturdy product and has four rubber feet on the bottom. The front of the Viper has all the LED's needed to know what the product is doing but on the back is where all the connections are found which includes the following connections and buttons;
ADSL WAN Port
4 Gigabit Ethernet Ports (including NBN/UFB)
1x USB 3.0 slot
1x USB 2.0 slot
WPS Push Button
Reset Button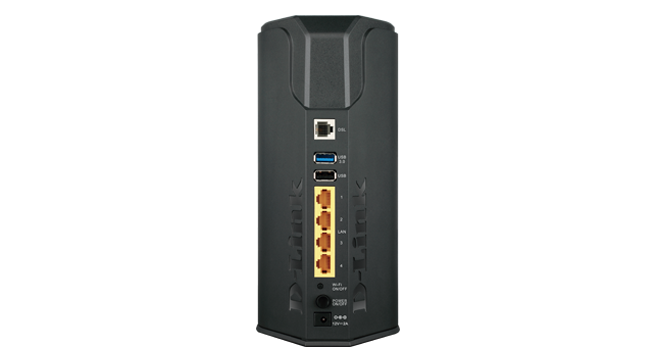 Setting up the Viper is very and I mean very easy. Once connected to your to your telephone line, you simply connect the Modem Router into a computer and access the product via its IP address. It actually took me more time getting the Viper out of the box opposed to configuring it to my network. Another cool aspect about the Viper is the interface which has removed all the convoluted and complicated menus with a much more refined and symbolic system. With that said, the Viper has the most user friendly Modem Router interface ever!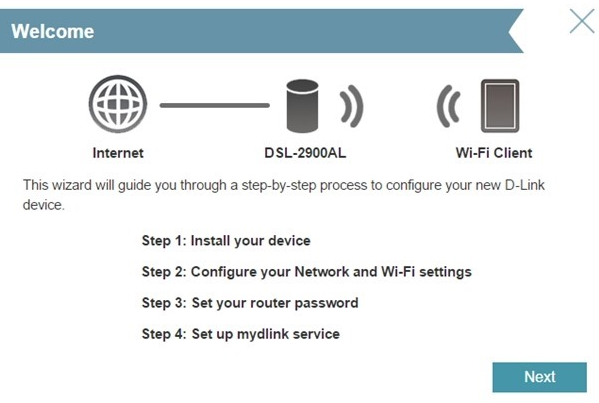 In terms of antennas, these are all located within the Modem Router itself with a total of 6 antennas that includes advanced AC SmartBeam technology. This technology increases the speed and stability of your wireless network that means streaming HD movies or playing games online is like being connected to a wired network. With AC1900 dual band speeds (up to 600Mbps on 2.4GHz or 1300Mbps on 5GHz), you can connect a plethora of devices to your network and best of all, the product is mydlink compatible. This means that you can access the Modem Router from anywhere in the world via mobile apps or from a computer. With security, the Viper boasts two firewalls plus WPA2 encryption.
Another cool feature of the Viper is the SharePort which allows you to setup media servers for streaming music, videos or sharing files. You can even setup FTP access and connect external storage devices to use this feature. If you have a guest at your house, simply give them Guest Access and if you have children, the Viper supports Parental Controls. Given that, if you have WPS compatible products, the WPS button is perfect for setting up these devices with just a touch of the button. We tested both the 2.4Ghz and 5Ghz channels on the Viper and all our connections were extremely stable and more importantly, very fast. In terms of testing, we have a four bedroom house and the Viper reached all four corners of house well, even through the walls with it pushing 12.65Mbps on the 5Ghz channel.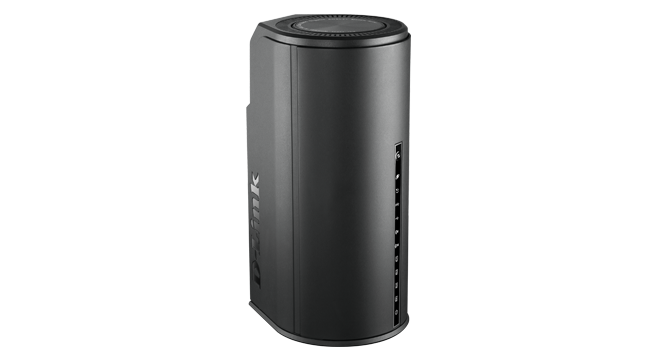 I could even get a decent reception at furthest corner of our backyard (2 bars) but once again, D-Link ensure that your Modem Router is protected via passwords. Another great element of the Viper is the QoS Engine or Quality of Service Engine which allows you to assign priorities on your network such as your Playstation 4 or a particular PC in your house. All in all, this is a very powerful and fast product!
Final Thoughts?
After using this product for just over 3-weeks, I never had to reset or restart the Viper at all, once setup, the user can happily go about their day, knowing that the Modem Router is doing its job. D-Link have really redesigned the wheel when it comes to Modem Routers, especially with its blazing speeds and very user friendly interface. It's definitely the best Modem Router that I've ever used and I can highly recommend the Viper to all users who need a decent wireless connection, especially gamers or people who watch movies via streaming across the internet. The only drawback is the price but given the quality of the Viper, it's almost a moot point!