Hardware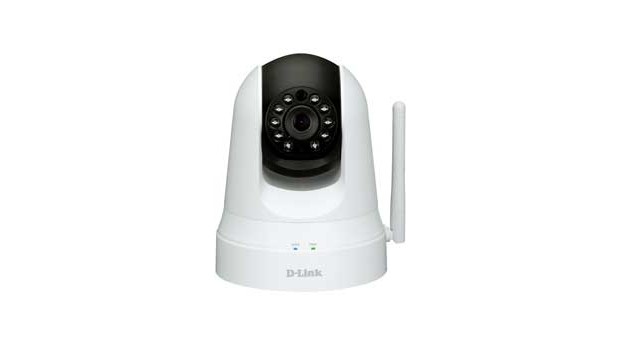 Published on July 28th, 2015 | by admin
D-Link offers free Wi-Fi Audio and Range Extender with Wi-Fi Cameras
D-Link offers free Wi-Fi Audio and Range Extender with Wi-Fi Cameras
DCS-5020L Day & Night Pan/ Tilt Wi-Fi Camera and DCS-2330L HD Outdoor Wi-Fi Camera
SYDNEY, 28 July 2015: D-Link delivers easy to use DIY home security products to keep an eye on what matters most, wherever you are. Unlike some competing products that require contracts, subscription fees and indiscriminately dump the entire feed into the cloud, D-Link® cameras feature local recording options as well as sound and motion detection, giving them a remarkably small bandwidth footprint. To highlight the benefit of these DIY home security products D-Link are giving a free DCH-M225 Wi-Fi Audio and Range Extender via redemption to customers who purchase either the D-Link DCS-5020L Day & Night Pan/ Tilt Wi-Fi Camera or the DCS-2330L HD Outdoor Wi-Fi Camera until 30 September 2015.
"No homeowner wants to return from a wonderful holiday to see their home vandalised and their valuables gone," said Graeme Reardon, MD of D-Link ANZ. "Taking steps to secure your home not only provides peace of mind, it can also deter burglars. D-Link offers a variety of easy to use home security solutions that will allow people to relax a little easier wherever they go."
D-Link offers several security solutions to keep homes safe during travel, including the mydlink® Camera Video Recorder (DNR-202L) that can simultaneously stream, record and playback up to four D-Link Wi-Fi Cameras*. The DNR-202L records footage locally to an attached USB hard drive, accessible from anywhere via the free mydlink View app or the mydlink.com portal, and it doesn't require a dedicated PC to run.
D-Link also offers the following tips for securing your home to bring peace of mind whenever you travel:
Make Your Camera Obvious: First and foremost, install a camera and make it obvious – burglars are less likely to target a home that has cameras installed near doors and windows. Whether monitoring inside with a D-Link Day & Night Pan/ Tilt Wi-Fi Camera (DCS-5020L) or outside with the D-Link HD Outdoor Wi-Fi Camera (DCS-2330L), D-Link's line of home surveillance cameras provides cost-effective, DIY alternatives to expensive home alarm systems. In addition, these cameras offer night vision for a clear view in low-light conditions.
Monitor Your Home from Afar: Relax a little easier by using your mobile device to make sure your home is safe and the teenage neighbour is feeding your cat regularly. The free mydlink mobile apps work with D-Link home surveillance cameras and connect directly to a smartphone or tablet to provide users a live view of their home anytime, anywhere.
React Quickly: A burglary may only last a few minutes. The mydlink app can send push notifications directly to a smartphone or tablet, alerting homeowners of sound or motion detection. This alert can give homeowners time to call the police or a neighbour.
Keep Record: Keep video footage for future use. The D-Link DNR-202L allows for motion or schedule based recording of high-quality video and audio and records locally, so there is no need for cloud-based storage contracts or fees. Recorded footage is accessible with the free mydlink View app, and if an intruder breaks or steals your Wi-Fi camera, the recorded footage is still safe.
D-Link's home surveillance solutions are now available at www.dlink.com.au/home-solutions/surveillance or throughout D-Link's network of retail and online outlets throughout Australia and New Zealand.
Detailed specifications are available online and retail pricing is as follows: D-Link Day & Night Pan/ Tilt Wi-Fi Camera (DCS-5020L)– A$199.95 HD Outdoor Wi-Fi Camera (DCS-2330L) – A$229.95
For full details of the free WiFi extender promotion go to: www.dlink.com.au/promos