Hardware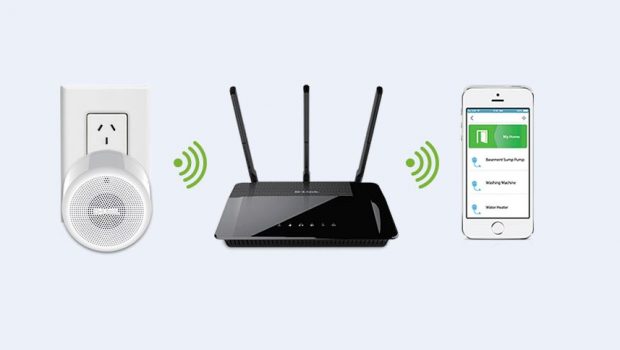 Published on July 6th, 2016 | by admin
D-Link in Major IFTTT Advancement with mydlink® Connected Home Ecosystem
SYDNEY, 5 July 2016: Committed to the advancement of today's connected home D-Link's integration of IFTTT (If This Then That) on the mydlink® Home app1 across a suite of Connected Home devices including Wi-Fi Smart Plugs, Motion Sensors and Wi-Fi Siren now enables users to create conditional commands and link multiple IFTTT products and apps together for a completely customisable home automation experience.
D-Link ANZ MD Graeme Reardon said, "Our implementation of IFTTT has been growing for some time with the goal of enabling users to integrate and expand their home automation system with other devices and services. With the integration of IFTTT into the mydlink Home ecosystem, users can easily enhance and expand control of their home using IFTTT recipes to trigger a variety of actions creating an automated home designed to fit their specific needs. Integrating with IFTTT opens up a world of possibilities and provides users with unprecedented control over their mydlink Home experience. There's also the added bonus and emphasis of ease of use built in from the ground up."
mydlink Connected Home users can now create and use "If This Then That" recipes for a range of tasks to simplify and enhance their life including using the mydlink Wi-Fi Smart Plug, Wi-Fi Siren and Motion Sensor.
With the mydlink Wi-Fi Smart Plug it's just as easy to schedule a fan to turn off when you leave for work, turn on a stereo every morning to start your day or set a schedule for the night light to turn off in the kids' room.
The mydlink Wi-Fi Siren can scare away potential intruders and automate a home for awareness, deterrence and security. When paired with a Wi-Fi Motion Sensor it's particularly straightforward to get alerted when movement is detected in a range of personalised ways. With an IFTTT recipe you can arm the siren when you leave your home, or alternatively sound the siren if motion is detected after a specified time.
Whether it's turning on the lights in the bedroom for a bright welcome home, a siren sounding if the front door is opened in the middle of the night, or an alert to clean up the garbage bin, the mydlink Wi-Fi Motion Sensor with IFTTT support helps make a home easily and efficiently react to motion. D-Link's Wi-Fi Motion Sensor sends push notifications to a smartphone or tablet when motion is detected, so users always know what's happening while they are away.
The free mydlink Home app for iOS® and Android is available now and IFTTT published recipes supported on D-Link devices are available online.
To see every product, service and app that is compatible with IFTTT and with D-Link Connected Home products go to: https://ifttt.com/channels
For more on the D-Link suite of Connected Home devices with IFTTT support go to: http://www.dlink.com/al/sq/home-solutions/mydlink_home/ifttt
1IFTTT support for mydlink Home offered on the Wi-Fi Smart Plugs, Wi-Fi Sensors and Wi-Fi Siren