Games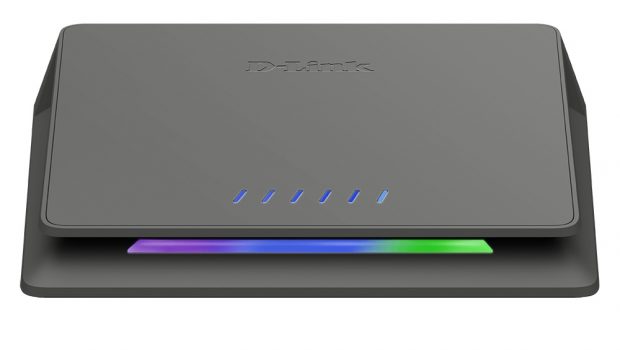 Published on November 4th, 2021 | by Andrew Bistak
D-Link Launches Award-Winning 6-Port 2.5G Gaming and Media Switch
D-Link has launched its new DMS-106XT 6-Port 2.5G Gaming and Media Switch, with this new model already receiving the Good Design Award 2021. The DMS-106XT comes with five 2.5G Ethernet ports as well as a 10G Ethernet port for uninterrupted streaming, gaming and storage flexibility. Multi gigabit technology enables the 2021 Award winner to accelerate network efficiency and enable simultaneous high-performance online activities.
The Good Design Award is a comprehensive design evaluation that has been globally recognised for commending products with good design since 1957 and focuses on five ideals: humanity, honesty, innovation, aesthetics, and ethics.
As well as having a sleek aluminium alloy design, the multi-coloured LED light bar makes the DMS-106XT a great addition to any modern space. The DMS-106XT features five 2.5G ports to connect all your high-speed devices, such as your Wi-Fi 6 Router, Access Points, or your Gaming PC, and an unrestricted, ultra-fast 10G (that's 10-Gigabit) connection enabling high-bandwidth network uplinks to support such devices as a Home Media Server or a Network-Attached Storage (NAS) device. All of which makes the DMS-106XT ideal as the core switch in a modern high-speed home networking setup.
The DMS-106XT also support Turbo Mode, which provides up to 40% more speeds, and enables port-based QOS allowing you to set the priority for which devices get even more throughput when your home network is carrying lots of data-intensive traffic.
Key Features of the DMS-106XT 6-Port 2.5G Gaming and Media Switch
• 5 x 2.5 Gbps Ethernet Ports for high-speed connections such as to your router or Gaming PC
1 x 10 Gbps Ethernet port for uplink to a high-speed Server or NAS connection
Smart Turbo Mode delivers Quality of Service (QoS) and port-based priority for uninterrupted multiplayer gaming, 4K and 8K streaming
Power efficient design aids in lower power consumption
Multi-Coloured LED light conveniently indicates Turbo Mode status
Durable matte grey aluminium alloy casing
Fanless operation for enhanced reliability and silent performance
The DMS-106XT 6-Port 2.5G Gaming and Media Switch is available now from www.dlink.com.au (RRP AUD$399.95), www.dlink.co.nz (RRP NZ$449.99) and from all authorised D-Link partners and retailers in both countries.