Hardware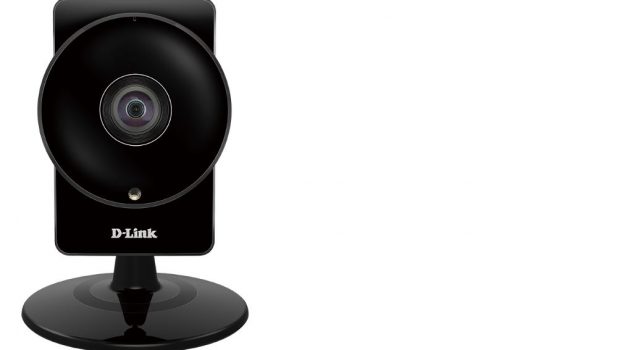 Published on August 2nd, 2016 | by Admin
D-LINK LAUNCHES 180˚ WIRELESS AC WIDE EYE CAMERA
Groundbreaking home security camera technology offers instant 180-degree view without the need for Pan and Tilt
SYDNEY, 2 August 2016: D-Link ANZ has marked a new era in Wi-Fi security cameras with the DCS-960L, the Wireless AC camera that offers a real-time 180° view of a room, without any delay.
The DCS-960L Wide Eye HD 180˚ Panoramic Camera eliminates the need for two or more cameras to see everything in a room – you see more with less, instantly. Whilst most fixed cameras offer a 130° view, the 180° view means you are not delayed by the camera panning. Because you can place it anywhere in the room, not limited to corners, intruders are less likely to see the camera. By making no panning or tilting noise, an intruder is less likely to hear it too.
D-Link ANZ MD Graeme Reardon said, "Previously cameras with this advanced level of technology were reserved only for businesses, however, that's no longer the case. D-Link has been pushing the boundaries of home security products as we know both safety and security are increasingly on people's agendas. With that in mind it's fair to say the DCS-960L Wide Eye HD 180˚ Panoramic Camera is a truly groundbreaking new way to achieve the ultimate surveillance of a room from a single device."
The DCS-960L camera is an ideal start to a DIY security set-up for homes and businesses. This is not only due to the HD video quality, but also the integrated microphone, automatic day and night viewing and ability to configure the camera to monitor for motion within a certain area – such as around entranceways or windows – or detect sound above a set volume, which would trigger an alert upon activation.
Joining a growing range of mydlink-enabled cameras, the Wide Eye HD 180˚ Panoramic Camera can be easily and securely accessed, remotely viewed and managed via a smartphone, tablet or PC. Accessed through the free mydlink app or the mydlink online portal, users do not incur ongoing subscription charges or require special software.
For ease of use, the included 16GB microSD card means users can record video locally onto the camera, without incurring monthly fees. It can be set to start recording either by an event trigger, schedule or continuous record.
Features
•    180 Degree Field of View – Widest angle lens on a fixed consumer camera, ideal for large rooms and areas with multiple entry points
•    HD 720p Quality Video – Rich detail and crisp image quality for monitoring your home
•    Unique De-Warping Technology – Maximises video quality with less distortion
•    Wireless AC – Latest dual-band Wi-Fi technology for better bandwidth and improved range
•    Motion and Sound Detection – Push alerts notify you of detected motion or sound
•    Local Recording – 16GB MicroSD card for local recording
•    Night Vision – See up to five metres in complete darkness with built-in IR LEDs
The DCS-960L is available now at an RRP of AUD$349.95
About the Author