Hardware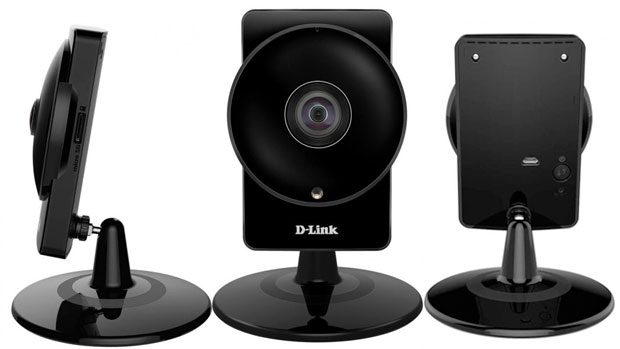 Published on August 28th, 2016 | by Andrew Bistak
D-Link HD 180 Wi-Fi Camera Review (960L)
Summary: D-Link HD 180 Wi-Fi Camera (960L) produces a great wide-eyed option for security in your home and office with excellent images, audio and remote capabilities!
The D-Link 960L is a HD ultra-wide view Wi-Fi camera that boasts a resolution of 720p, night vision capabilities, audio, motion detection, local recording (Micro SD slow) and some very useful remote access capabilities. More importantly installation is non-existent if you use the WPS feature of both your modem router and the 960L. Furthermore the D-Link 960L reduces fisheye thanks to its 180 degrees wide eye technology and features good video quality due to its 1/2.7″ 1-megapixel sensor and 2 infrared LED's to assist with its clarity for both day and night.
The design of the camera is also quite sleek and unassuming and I like its jet black colouring and needless to say, the unit would not look out of place in any home or office. Installation of the D-Link 960L was a very quick and flawless process. The first step was to push the WPS button on the back of the camera for 3 seconds which started the LED flashing. The next step was to push the WPS button on our modem router which automatically detected the camera on our network and the LED on the 960L then went green as a connection was established.
The last part of the puzzle was to run the Mydlink Lite app from our phone which then allowed us to complete the installation. This entire process took just a few minutes and our camera was ready to go. Although you can access the 960L directly from the app, if you connect directly to its IP address it allows for a whole wealth of advanced features which is ideal for those more advanced users. However for those that don't have the computer skill, the Mydlink Lite app is more than adequate. As the camera comes with a stand, it can be easily positioned anywhere or you can mount the 960L anywhere you want as it comes with mounting screws to attach it to a wall or some other place.
Given than we're holidaying in Cairns, this was the perfect opportunity to review the unit remotely. I also positioned the camera in our kitchen and thanks to the HD ultra-wide view of the camera, it not only captured the entire kitchen but also the hallway in absolute clarity. The night vision of the camera goes up to 16 feet or 4.8 metres which does capture quite a long area. Another interesting feature is that it supports digital zoom and the ability to punch zoom on your smartphone which is another handy option.
Let's talk about security. This security camera monitors both motion and sound so if anything sets it off, you can set the camera to send you not only images and video but also push notifications to your smartphone. A push notification basically alerts you that the camera has detected something so you can load the Mydlink Lite app to access live view. I also set the camera to email me videos but save snapshots (e.g. still photos) to our FTP site on Impulse Gamer which worked flawlessly. Lastly, you can even install a MicroSD card into the camera to capture video and images locally if your network does go down.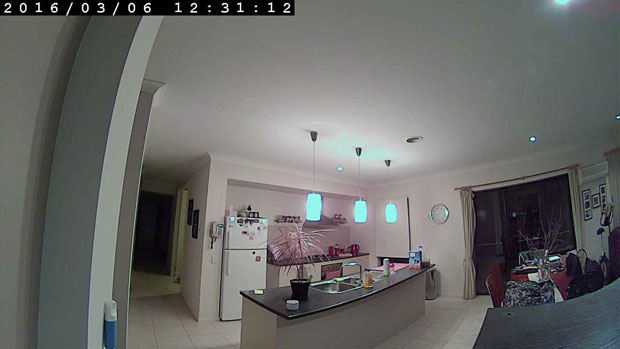 In terms of video quality the D-Link 960L produces high quality video and photo caption, including audio. Even in bright light, the 960L does an excellent job. Night vision is quite good and you can still see the person clearly when they are captured. The only slightly strange aspect about the camera is its lens because as it's widescreen, it does distort the image slightly but that's to be expected of any wide screen lens and besides, it does allow you to capture more area for your security needs. Given that, the technology used by D-Link does reduce fisheye tremendously.
Final Thoughts?
The D-Link HD 180 Wi-Fi Camera provides the user with a product that's not only great value but has a wealth of useful features to give you some peace of mind. Installation is easy and navigating the camera is a very easy process and even if you do get stuck, you've always got support with D-Link and after our tests, we could not fault this product. I also loved the remote capabilities of this camera, especially the push notifications if the camera's lens or audio picked anything up. If you're looking for an easy to use WiFi Camera, check out the D-Link 960L.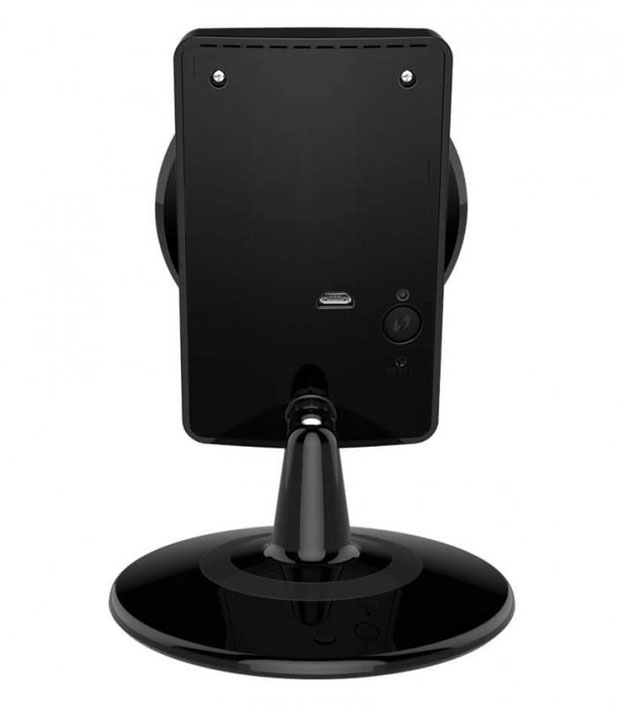 Technical Specifications
Camera Hardware Profile
1/2.7″ 1-megapixel progressive CMOS sensor
16 ft night vision with infrared LEDs
Minimum illumination: 0 lux with IR LEDs on
Built-in microphone
8x digital zoom
Focal length: 1.72 mm
Aperture: F2.0
Angle of view:

(H) 180°
(V) 120°
(D) 180°
External Device Interfaces
Power LED

Reset button
WPS button
microUSB power connector
microSD/SDXC card slot
Image Features
Adjustable image size, quality, frame rate and bit rate
Adjustable brightness, saturation, contrast, sharpness and hue
Configurable motion and sound detection
Time stamp and text overlays
Video Compression
Simultaneous H.264/MJPEG format video compression
JPEG for still images
Video Resolution
1280 x 720 at up to 30 fps
800 x 600 at up to 30 fps
720 x 480 at up to 30 fps
640 x 480 up to 30 fps
320 x 240 up to 30 fps
Audio Support
Mobile Support
mydlink Lite app available for iOS, Android devices and Windows Phones
mydlink + app available for iOS and Android devices
Network
Network Protocols
IPv4, ARP, TCP, UDP, ICMP
DHCP Client
NTP Client (D-Link)
DNS Client
DDNS Client (D-Link)
SMTP Client
FTP Client
HTTP Server
PPPoE
UPnP, UPnP port forwarding
RTP, RTSP, RTCP
HTTPs for configuration
Bonjour
Security
Administrator and user group protection
Password authentication
HTTP and RTSP digest encryption
Physical
Dimensions (H x W x D)
3.78 x 3.78 x 5.43 inches
Weight
Power Input
5 V DC / 1.2 A, 50/60 Hz through power adapter
Temperature
Operating: 0 to 40 °C (32 to 104 °F)
Storage: -20 to 70 °C (-4 to 158 °F)
Humidity
Operating: 20% to 80% non-condensing
Storage: 5% to 95% non-condensing
Certifications
CE
CE LVD
FCC Class B
ICES