Hardware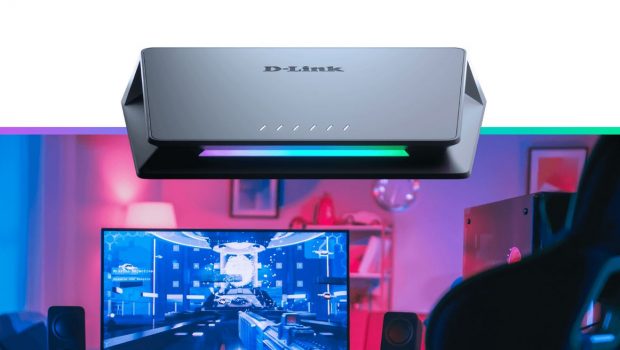 Published on December 8th, 2021 | by Tony Smith
D-Link DMS-106XT 6-Port 2.5G Gaming and Media Switch Review
Summary: The D-Link DMS-106XT 6-Port 2.5G Gaming and Media Switch offers exceptional performance with true plug-n-play connectivity.
5
Exceptional performance!
If you have multiple devices and searching for an uninterrupted gaming or a media streaming solution that really works, D-Link may very well have that answer for you with their award-winning 6-Port 2.5G Gaming and Media Switch. At its core, the DMS-106XT is a 6-port switch that greatly expands your network options (both locally and through the internet) with five 2.5G Ethernet ports plus an additional 10G Ethernet port. It is also unmanaged switch which is considered plug and play with priority ports and removes the need for user management.
.
So whether you're playing the latest multiplayer games online such as Battlefield 2042 or Fornite, streaming 4k on Netflix or creating your own Home Media Server, this switch does it all. Additionally, you can even connect an external NAS (Network-Attached Storage) device to the switch that again increases the scope of this product.
There is even a Smart Turbo Mode that through QoS (Quality of Service), it provides dedicated port access to ensure the best possible data throughput of speeds up to 40% faster. For costing, in Australia, the DMS-106XT 6-Port 2.5G Gaming and Media Switch retails for $AUD399 or in New Zealand NZ$449.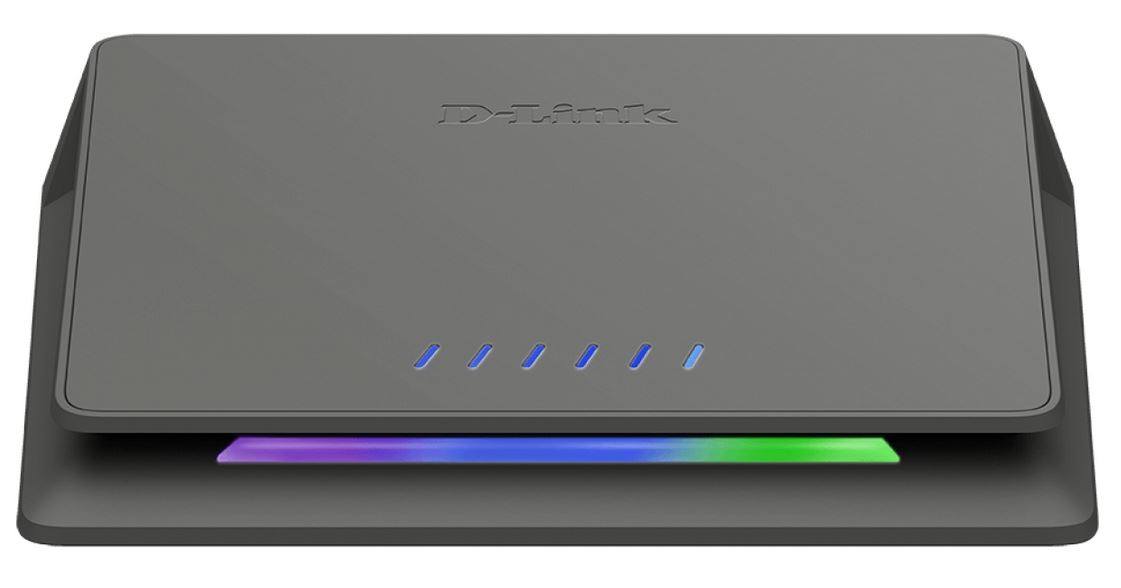 Key Features
5 x 2.5 Gbps Ethernet Ports for high-speed connections such as to your router or Gaming PC
1 x 10 Gbps Ethernet port for uplink to a high-speed Server or NAS connection
Smart Turbo Mode delivers Quality of Service (QoS) and port-based priority for uninterrupted multiplayer gaming, 4K and 8K streaming
Power efficient design aids in lower power consumption
Multi-Coloured LED light conveniently indicates Turbo Mode status
Durable matte grey aluminium alloy casing
Fanless operation for enhanced reliability and silent performance
Very well packed from D-Link the DMS-106XT 6-Port 2.5G Gaming and Media Switch may look Spartan with its aesthetics due to its aluminum alloy casing which would not look out of place in your home, no matter what your personal style is. However its appearance takes on a whole new level when turned on due to the multi-coloured LED lightbar and LED indicators which not only inform you what the device is doing but looks like something out of Battlestar Galactica when turbo is enabled. On the back of this switch is power, turbo mode on/off plus the six input ports based on priority and power.

Setting up the D-Link DMS-106XT 6-Port 2.5G Gaming and Media Switch onto our network is a very simple process and again D-Link make the entire experience stress free and more importantly, quite fast. You first plug it into your mains, connect your router, then your Ethernet devices (e.g. PC and PlayStation 5). Also to maximise the device via Ethernet, you do need to use the correct category network cable. So whether you're downloading the latest PS5 game, binging 4K on Netflix or surfing the internet simultaneously, this switch does it all and does it remarkably well with exceptional speeds and no or minimal user input.
Final Thoughts?
The D-Link DMS-106XT 6-Port 2.5G Gaming and Media Switch is a well-designed product that boasts an easy setup process, including delivering exceptional network performance that makes it idea for both gamers and lovers of media content.
For more information, please visit www.dlink.com.au or www.dlink.co.nz