Hardware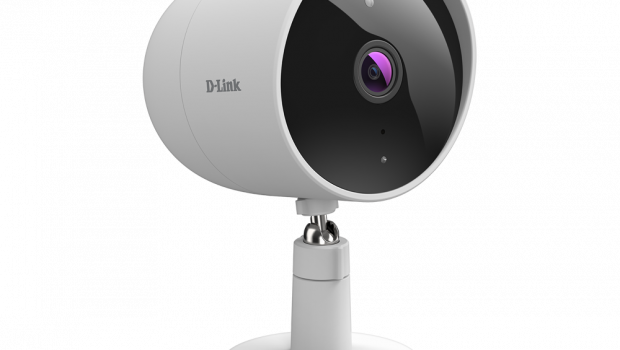 Published on November 19th, 2020 | by Scott De Lacy
D-link DCS-8302LH HD Camera – Review
This is one of D-Link's latest offerings in their Smart DIY Security Suite which includes additional water-resistant features to the previous D-Link products reviewed on Impulse Gamer.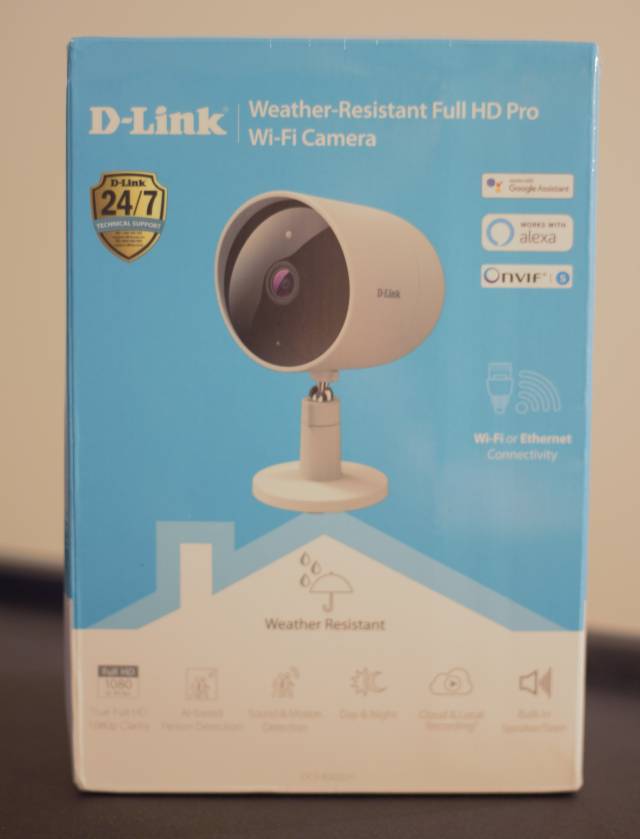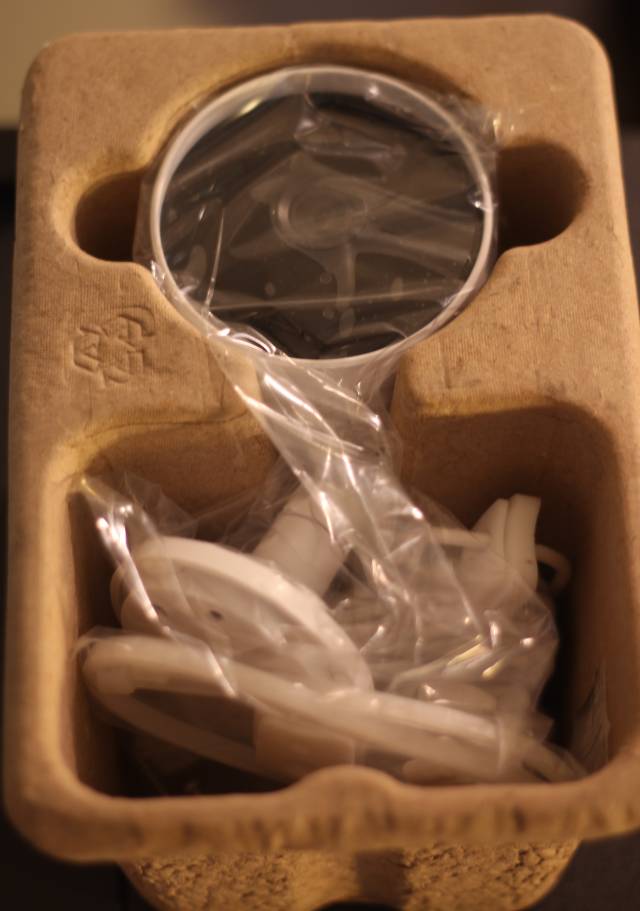 The specifications and features
As stated on the box and on the D-Link product page.
True Full HD 1080p resolution at 30 fps with 135-degree FOV so you never miss a thing
IR night vision up to 5m (16 ft.) lets you see what's happening even in total darkness
AI-based person detection intelligently identifies human motion
Enhanced sound and motion detection add new lines of defense to your home surveillance
Weather resistant for outdoor installation
Operates in extreme temperatures of -25 ~ 45 °C (-13 to 113 °F)
Two-way audio with built-in microphone and speaker lets you hear and be heard
Built-in 95 dB speaker with siren function wards off intruders and alerts you to a detection
Wi-Fi and Ethernet connectivity options
Built-in Bluetooth Low Energy technology for faster setup
Supports cloud / microSD (max. 256 GB) / phone and ONVIF Profile S recording
Future-proof with next-generation IPv6 support
Supports WPA3™ — the latest Wi-Fi security for enhanced protection
Versatile rotating stand for optimal angle adjustment
Wall/Ceiling mountable for flexibility of placement (hardware included)
Access, control and monitor anytime, anywhere with the free mydlink app
Works with the Google Assistant and Alexa

MyDlink App
The MyDlink App has had a face lift since we looked at the DIY home kit, and it looks great and is so much faster and responsive. The process of adding the camera to the profile is as simple as scanning the barcode and selecting Wi-Fi or Ethernet and completing the setup prompts for the network.
The camera is available to the application instantly and the image is very smooth at 1080p even on 2.4Ghz Wi-Fi.
Mounting system
This mount and ball socket is strong and actions smoothly, allowing for aiming the camera in almost every configuration that could be needed, at up to an almost a 90-degree angle on the ball joint. Although inverted mounting is possible; as stated in the mounting instructions an inverted installation is not supported.
The mounting system also includes the ability to mount to a pole with the use of zip ties which are included.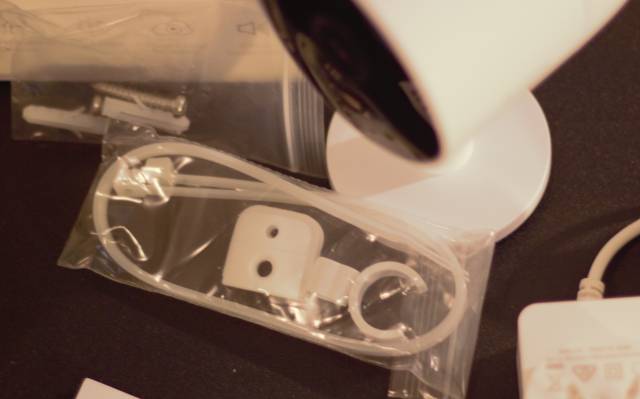 The mounting plate is a twist lock design, which at first glance wasn't obvious or stated clearly in the instructions. There were also no arrows on the bottom to indicate the part should be twisted off, but this was self-evident when glancing at the instructions.
This twist lock design allows for quick and easy installation and removal for setup and maintenance. It is also rather firm and would take some effort to remove it as leverage to do so may be needed, which is desirable to prevent unwanted removal.
Optics
The camera is a full 1080p 2MP camera and the quality is fantastic. The wide-angle lens has a large field of view and has great light and colour balance at short and long distances; however there is the expected, yet decent amount of barrel image distortion along the outside of the focal area, resulting in objects to appear skinner and stretched on the edge of frame.
There is also a tiny hood protecting the lens, measured as 6mm from the center and tapering off to 2mm to the sides. This is to provide a small amount of sunlight protection as the intended mounting is for under eaves and roofing such as the garage or patio.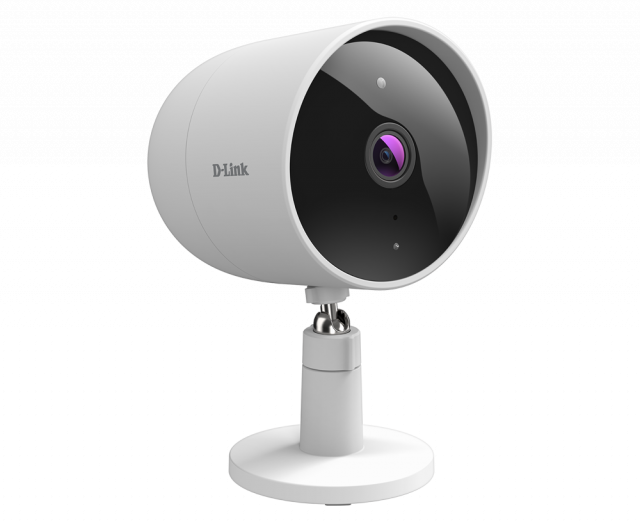 As before, these cameras also include night vision which is fantastic. The range is as advertised and it is sharp and clear.
Special features
This camera contains a siren and speaker function as well as a microphone, which means it can be used as a speakerphone.
The volume for the siren/speaker appears to be fixed and would be around the same volume as the average microwave alarm but not as loud as a smoke alarm or traditional siren. It won't be loud enough to disturb your neighbors during the day.
What is impressive about this feature is how simple it is to use with the myDlink app, simply enable the speaker for the camera and press and hold the microphone button to speak. You could use this camera to monitor the dog, or tell your postie to leave the package at the front door, it is simple to do and can be operated from your phone from any location.
ONVIF support
The other camera from the DIY smart security kit had some ONVIF capability when we tested; that camera was able to be connected to with ONVIF software and network settings, passwords and accounts were all able to be updated as well as some limited live footage was able to be streamed, although the colouring was incorrect.
This time, the camera can be managed by ONVIF software and network settings can also be changed, but we are no longer able to stream any footage whatsoever with the inbuilt profiles. The application also detects when another device has connected via ONVIF and locks out management to the device by the application unless it is reset to defaults and setup again.
Several attempts were made to create a new profile and edit the existing profiles to allow streaming, but to no avail. It may be that there is a combination of software or device that can access the ONVIF streaming functions but we are unable to verify this.
Water resistance
D-Link have included some serious features to make this camera suitable to mount outside (undercover).
Although an SD card can be inserted into the device, along with Ethernet and power; they are protected with a hard cover which is sealed along when installed by a rubber gasket along the case and the cables are further sealed by a rubber plug.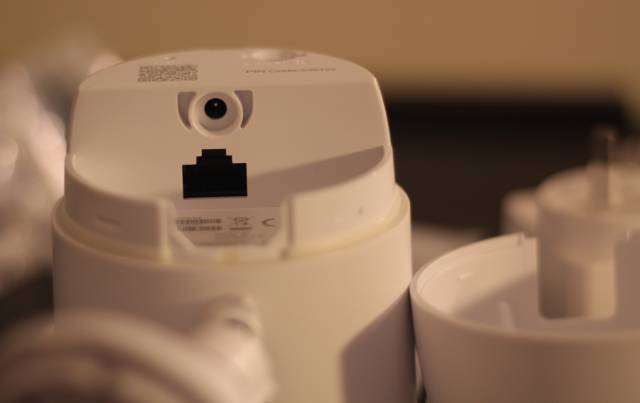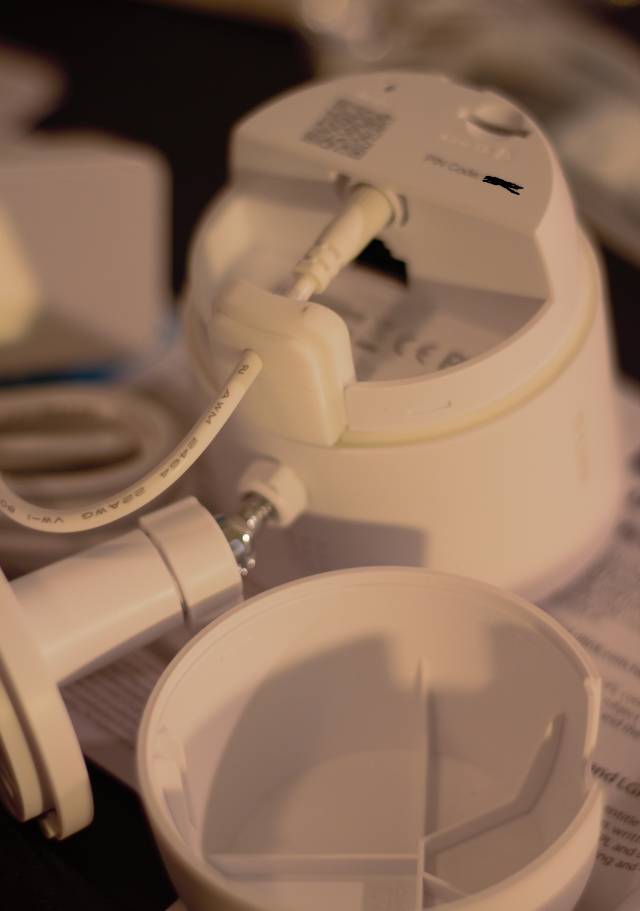 D-Link have included two rubber plugs, one for just the power cable for use with Wi-Fi connections and one with an additional hole for the CAT5+/6 cable for Ethernet connections.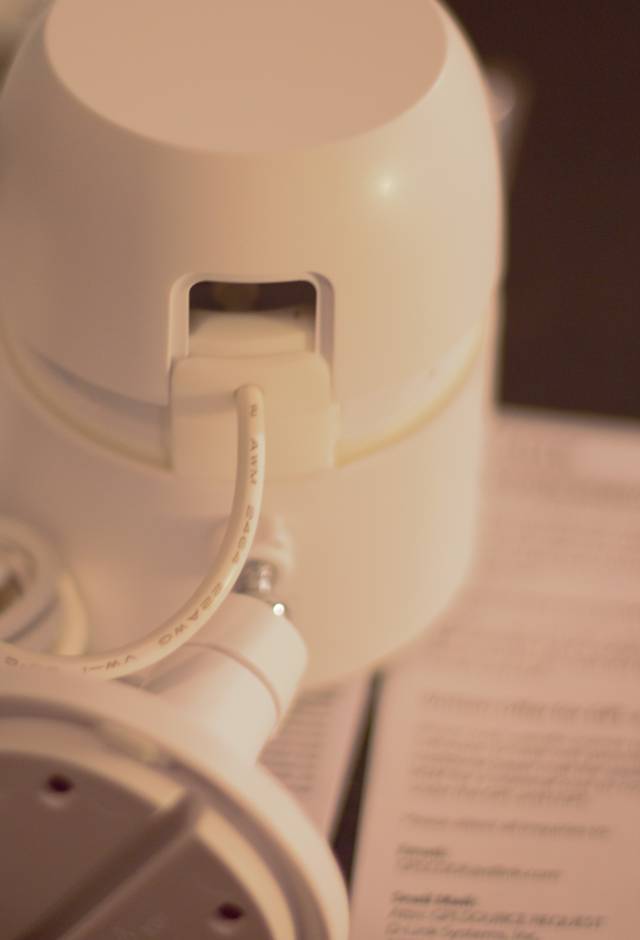 Part of the reason why this camera should not be mounted upside down is that the speaker/mic grill is on the underside of the camera, which would obviously expose the camera to water droplets in an outdoor environment and cause damage to the speaker.
These features represent a vast improvement over the other design in the previous review. Provided the camera is installed under the eaves, or other semi covered areas; this camera should perform well outdoors.
Final thoughts
The waterproofing features of this camera far exceeds on the previous designs, even for indoor use the mounting plate appears to be a better system in general.
Once set and tightened, the mounting system is strong; However, the ball joint does appear to be a bit on the small side and these components are made out of plastic not stainless steel. The concern is that being exposed to the weather it is likely to strip its 'chrome painting' layer and/or slip its position.
It would be far better if these components were a stronger metal and not plastic, as all of the weight of the product is suspended on this small plastic component.
This D-Link DCS-8302LH Camera looks to be a good fit for many people, especially for those wanting one or two just for the front and back door or yard to watch the babies (car and or dogs).
Overall this product can help avoid the cost of an more expensive home security system and is well worth a look, for situations where only one or two cameras are needed.
Summary: A solid performer in D-Link's security range with a clear sharp image.