Hardware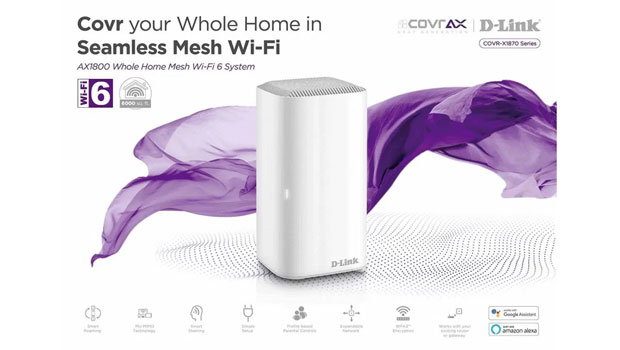 Published on February 9th, 2021 | by James Wright
D-Link COVR AX AX1800 Dual Band Seamless Mesh Wi-Fi 6 System Review
Summary: The D-Link COVR AX AX1800 Dual Band Seamless Mesh Wi-Fi 6 System provides a true Wi-Fi boost to your home or office network!
Mesh systems have improved considerably since their initial release and if you have Wi-Fi issues in your home or office, these devices can provide a simple solution to improve your Wi-Fi connectivity and in this instance, the D-Link COVR AX AX1800 Dual Band Seamless Mesh Wi-Fi 6 System.That's right, the D-Link COVR AX AX1800 Dual Band Seamless Mesh Wi-Fi 6 System is an all-in-one solution to expand your Wi-Fi, particularly if you have connectivity problems.
The D-Link COVR AX AX1800 also comes in three different configurations (COVR-X1870 (Router/ Add-On Point) – AUD$249.95, COVR-X1872 (2-Pack) – AUD399.95 & COVR-X1873 (3-Pack) – AUD$549.95) to suit your needs and best of all, it supports Wi-Fi 6 that is far superior then Wi-Fi 5 in terms of range, speed and performance.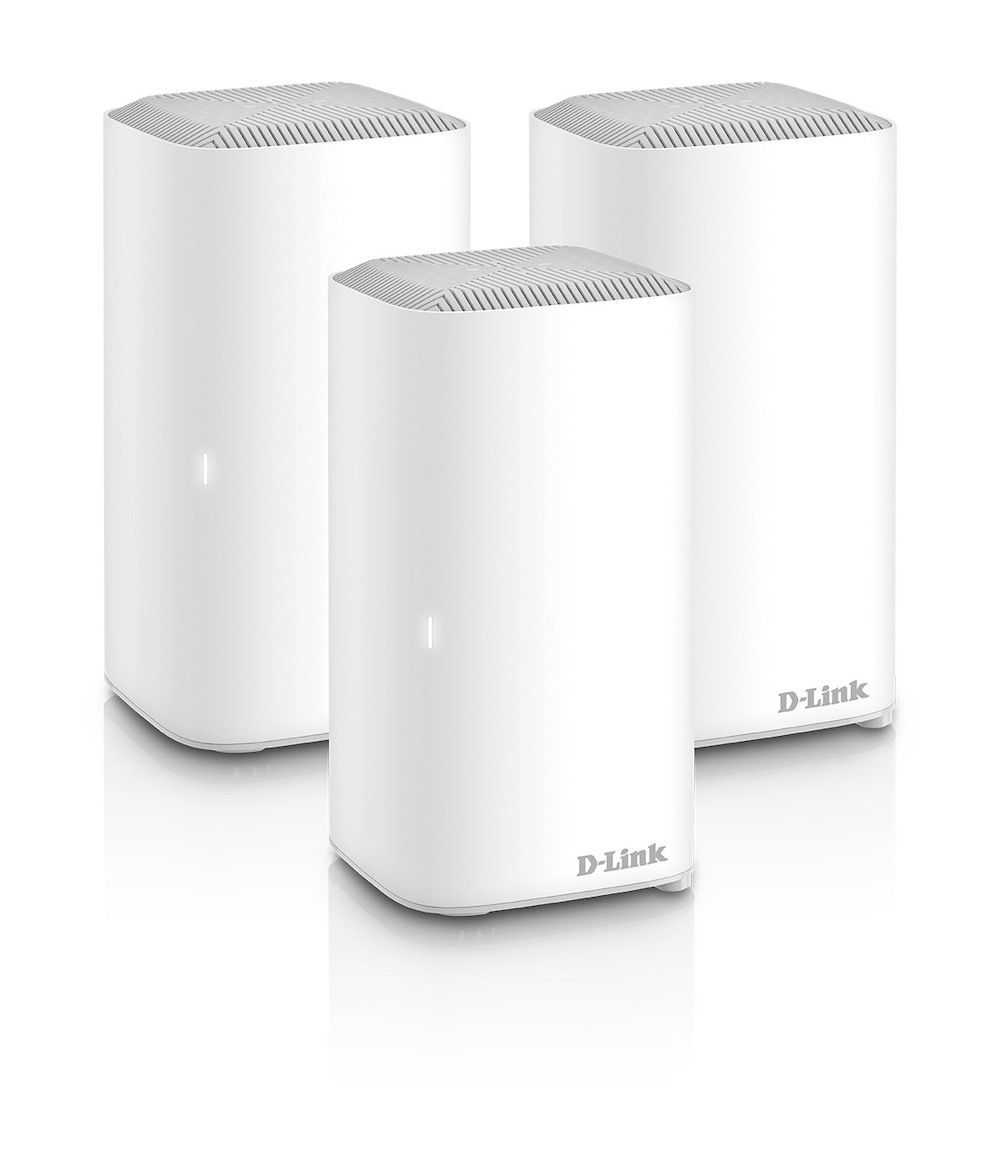 So which COVR mesh system is best for you? The COVR-X1872 supports an area of up to 510 square metres (sqm), with the 3-pack (COVR-X1873) supporting a coverage of 740sqm, whereas the Router/Add-On-Point supports a space of 235sqm. So as you can see, D-Link offer a solution for almost every home or small office configuration.
So how does all this wonderful technology work?
While it may seem like technological witchcraft, it's actually based on proven real-world technology that by using points (called COVR points by D-Link), it creates a larger mesh system for your wireless network by boosting the signal and strength. So if you can imagine your current Wi-Fi system as a net with a limited size, the mesh system from D-Link is a larger net.
Furthermore, it includes OFDMA and MU-MIMO architecture that allows your network to use more data on multiple devices that greatly reduces latency, including diverting your device to the best wireless band. Parents will also be pleased that it comes with a parental control feature as well.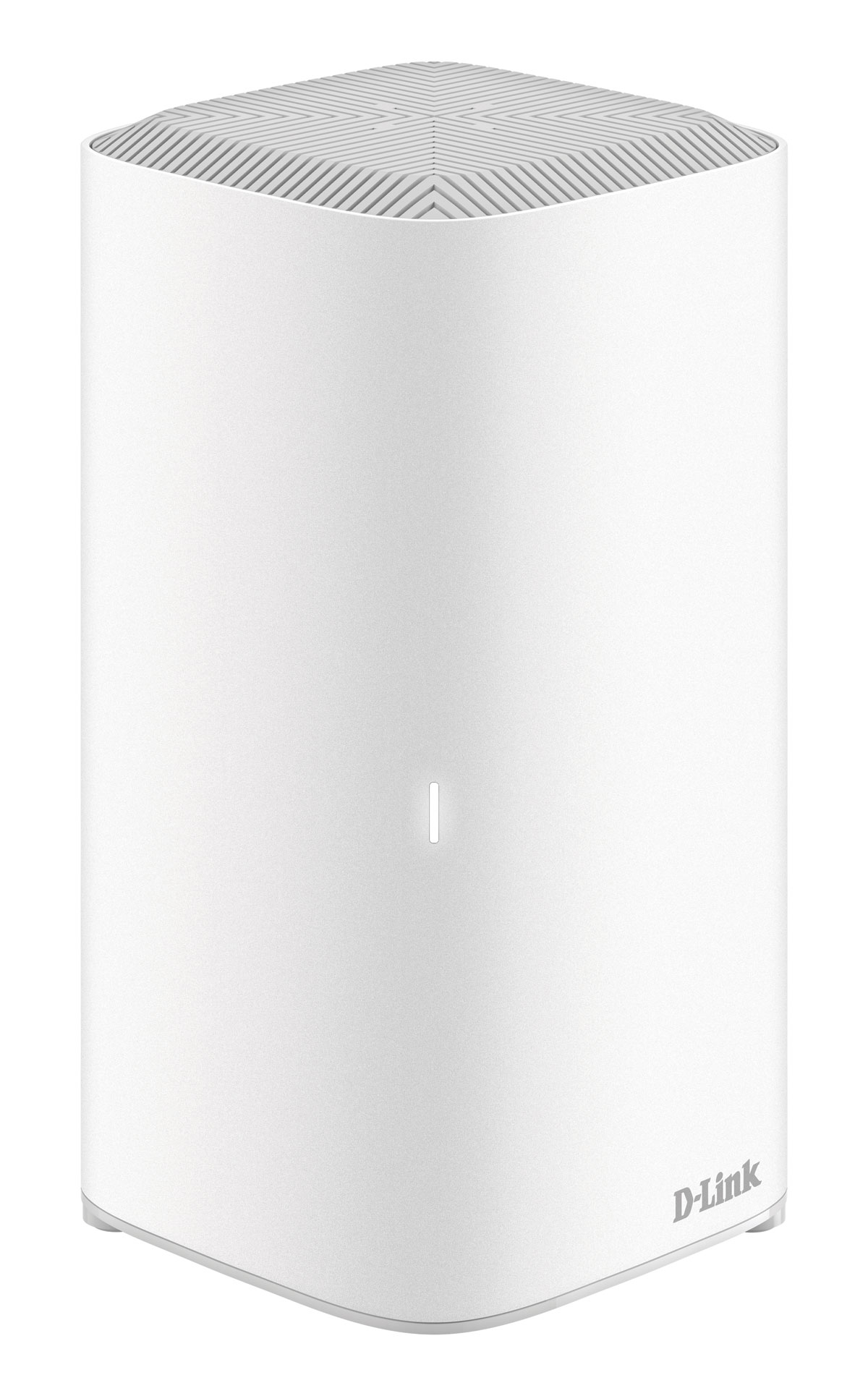 In terms of design, it's quite minimalistic which makes it ideal for any home or office. While there is an LED light on the front, the back boasts a myriad of inputs that includes internet, four Ethernet ports and of course, a WPS button but more on that later. Here's an image of the back of this COVR device and as you can see, everything is clearly set out and labelled. While my Xbox Series X and PlayStation 4 use wireless, I found that the XSX had a slower connection but with the COVR, I could connect it directly into an Ethernet port and found that it was at least 50% faster then with the previous connection.

Another clever feature is that D-Link include Ookla's popular speed test program that allows you to measure your internet connection. While your mileage will vary, I found this app quite useful that with the COVR system installed, the internet increased between 30 to 60% in my modest four bedroom home. Furthermore, if you're worried about security, the device(s) comes with Wi-Fi Protected Access (WPA) in order to prevent unauthorised access to your network, including encrypting your data.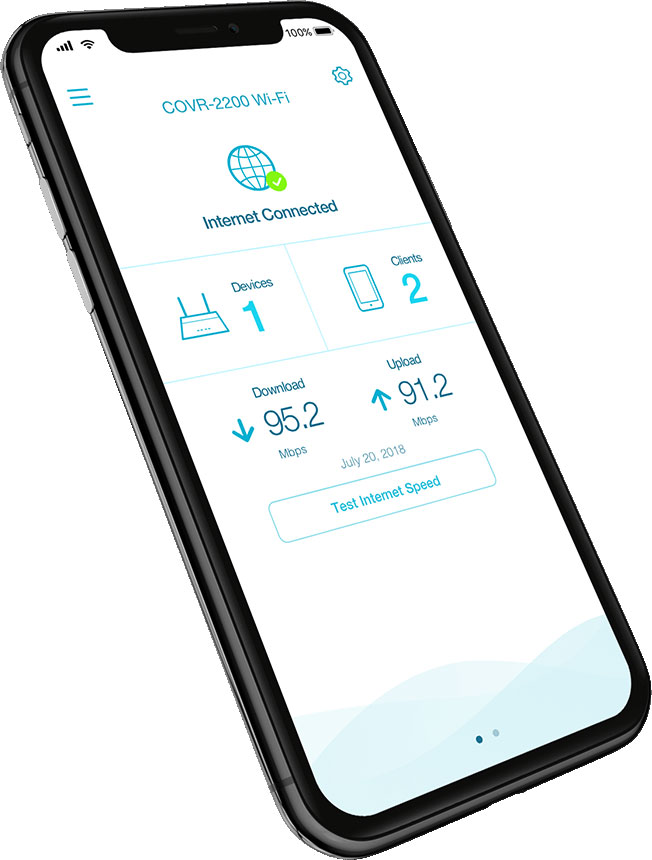 The product also comes with everything you need from three power adapters, an Ethernet cable, a quick installation guide and a simple setup guide. Setting up COVR is a simple process that can be done through the D-Link Wi-Fi app for both Android and Apple devices or through the web when connected to your network.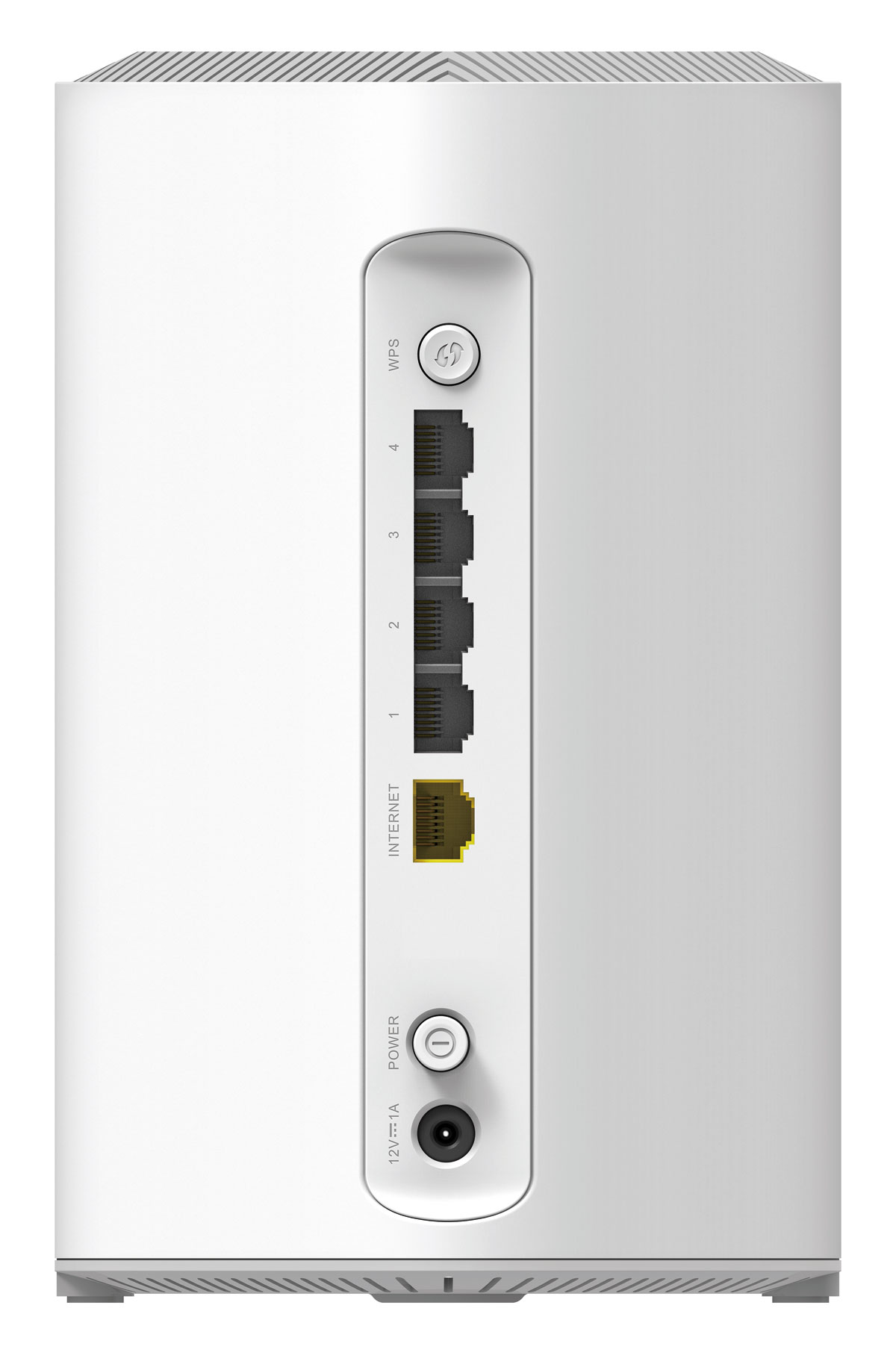 To install via the app, you just pick the product and presto, you'll be up and running in no time thanks to the wizard. Web based is almost just as easy and once the device(s) is connected to your modem, you just go to the address http://covr.local that allows you to complete the process, including setting up an admin password. Of course, if you access the COVR AX AX1800 through the web, it does give you more control over your network but for most people, the app is perfectly fine.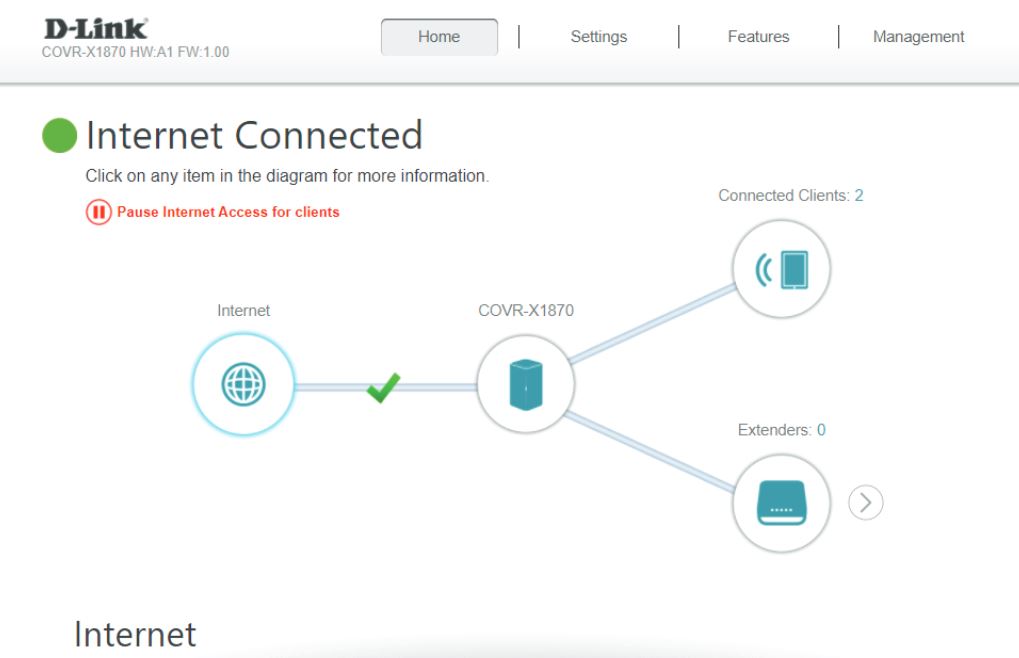 I also like how D-Link allows you to have one network name for your home or office that makes connecting new devices a simple task. After running this product for the last three weeks, I can't fault it one iota. Previously, we needed to reboot our modem/router at least once a week but I found this was not needed when connected to the COVR. Furthermore, it definitely increases the range and speed of your Wi-Fi connection. In our bedroom, I was getting 25Mpbs, however with the new COVR configuration, it was boosted to 47Mbps. Even outside in the furthest part of our backyard or just outside the garage which has always been flakey allowed me to have a stable internet connection.
Final Thoughts?
As we all don't live in converted warehouses with large living spaces and the Wi-Fi modem/router in the centre, every home is different and whether that's walls, the material used to build the house or a myriad of other factors (including dreaded microwaves), Wi-Fi can be problematic, particularly with places that have weak signals or even a complete dead spot. Thankfully there is a solution and if you are experiencing any Wi-Fi issues in your home or office, the D-Link COVR AX AX1800 Dual Band Seamless Mesh Wi-Fi 6 is an affordable solution to address this problem.
Key features of the COVR AX range
Wi-Fi 6 technology provides faster speeds, greater capacity and less network congestion
Speeds up to 1.8 Gbps (574 + 1200) to cater for the needs of  the modern smart home
Coverage up to 740 sqm for the 3-Pack
4 Gigabit Ethernet LAN ports provide optional wired connectivity (per unit)
D-Link Wi-Fi Mesh offers one unified network experiences that auto connects you to the strongest signal
OFDMA and MU-MIMO technology communicate more data to more devices while simultaneously reducing latency
BSS colouring helps organise data packets, making your network more efficient and improving Wi-Fi 6 performance
Increased battery life of connected devices with Target Wake Time (TWT) technology
Supports the latest WPA3™ encryption
Built-in Speedtest® powered by Ookla®
Voice Control for an even easier home Wi-Fi networking experience
For more information, please visit www.dlink.com.au