Hardware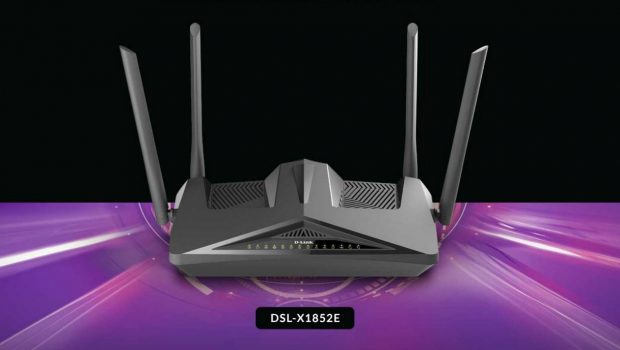 Published on September 22nd, 2022 | by Adrian Gunning
D-Link AX Connect AX1800 Review (Wi-Fi 6 VSDL2 / ADSL2+ Modem Router with VoiP)
Summary: The D-Link AX Connect AX1800 (Wi-Fi 6 VSDL2 / ADSL2+ Modem Router with VoiP) provides excellent value for money!
D-Link recently launched their new AX1800 Wi-Fi 6 Modem Router (DSL-X1852E) that is capable of VDSL2 and ADSL2+ connections with VoIP, making it quite an affordable device for those looking to access this technology in their homes with multiple devices. The current price point as of this review is $349.95AUD (October 2022) and is available directly from D-Link or authorised retailers.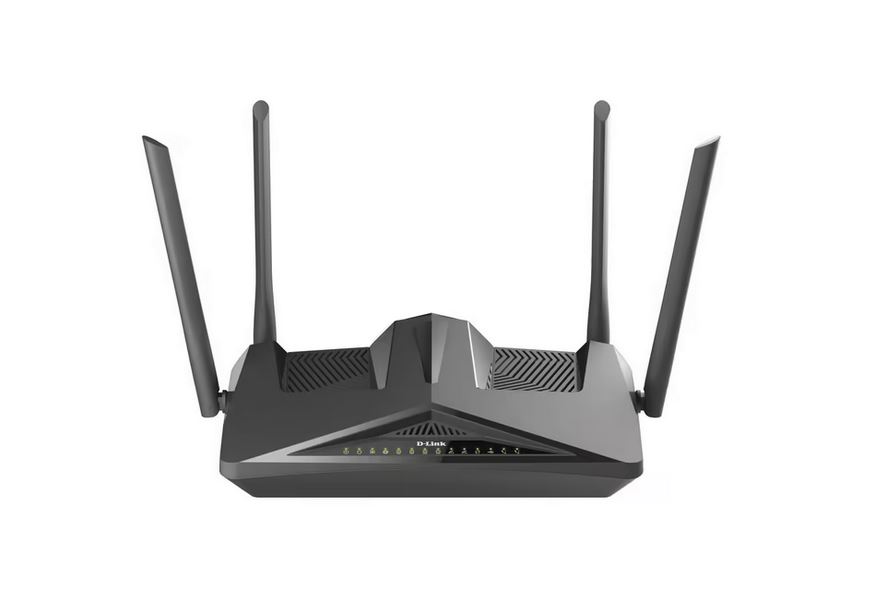 Additionally it offers the latest Wi-Fi 6 architecture plus MU-MIMO for improved speeds and stability across your network with theoretical speeds of up to 1200Mpbs (5Ghz – full-duplex OFDMA) and 574Mpbs (2.4Ghz), including better data equity across devices.
As the device combines both a Modem and Router into one accessible product, this makes it quite user-friendly and if you were to lose your NBN connection, you can connect an external 3G/4G LTE USB Modem to it. Add in WPA 2/3 and WEP encryption plus a 3-year warranty for additional peace of mind and the DSL-X1852E provides excellent value for money.
On the wireless front, it is ideal for smartphones, consoles and other devices such as notebooks and PC/Mac owners will be pleased to know that it comes with a dedicated Gigabit Ethernet WAN, including four Gigabit LAN ports. From a VoIP (*) point of view, it has dual FXS ports that allows you to connect a telephone which supports this architecture. There is also a USB port on the AX1800 Wi-Fi 6 Modem Router as well. (*) In terms of VoIP, it's advisable to check with your ISP whether this device supports their network as some providers such as Telstra force you to purchase their in-house products.
Highlights
Concurrent dual-band 802.11ax WiFi 6 brings you the future of high-bandwidth wireless connectivity.
BSS colouring helps organise data packets, making your network more efficient and improving overall WiFi 6 performance.
This model also features Voice over IP technology (VoIP) for making phone calls over the internet.
4 x Gigabit Ethernet LAN ports and 1 x Gigabit Ethernet WAN port provide optional wired connectivity.
You can stream HD video, video call, and surf the Internet from every corner of your home without interruption.
Unboxing
Like other D-Link products, the DSL-X1852E is very well packed with all four antennas attached to the device which is ideal for newbies. The modem router is also a shiny jet black in colour and is quite small at just 251.64 x 166.47 x 194.18mm with a weight of only 485.6grams. Unlike some of the larger products on the market, this modem router is well sized and doesn't take up too much real-estate space, however you can also attach the device to the wall.
Setup
Connecting the D-Link AX1800 Wi-Fi 6 Modem Router is a breeze and you simply plug the power into the wall, then into the phone point and power the device. The tricky bit is setting it up to your ISP which includes the user name and password, however the included manual is quite easy to follow and will go through a wizard that is accessed through its IP address (192.168.1.1) to ensure your setup in no time. If you do support, you have both D-Link (24×7) and also your ISP.
Testing
We had a myriad of devices connected to the modem router which includes a desktop system, notebook, two mobile phones, two smart TVs and also a PlayStation 5 console with no issues whatsoever in accessing our network and the internet.
While we are limited to a 100Mbps connection via our Telstra NBN (*), here are our results below;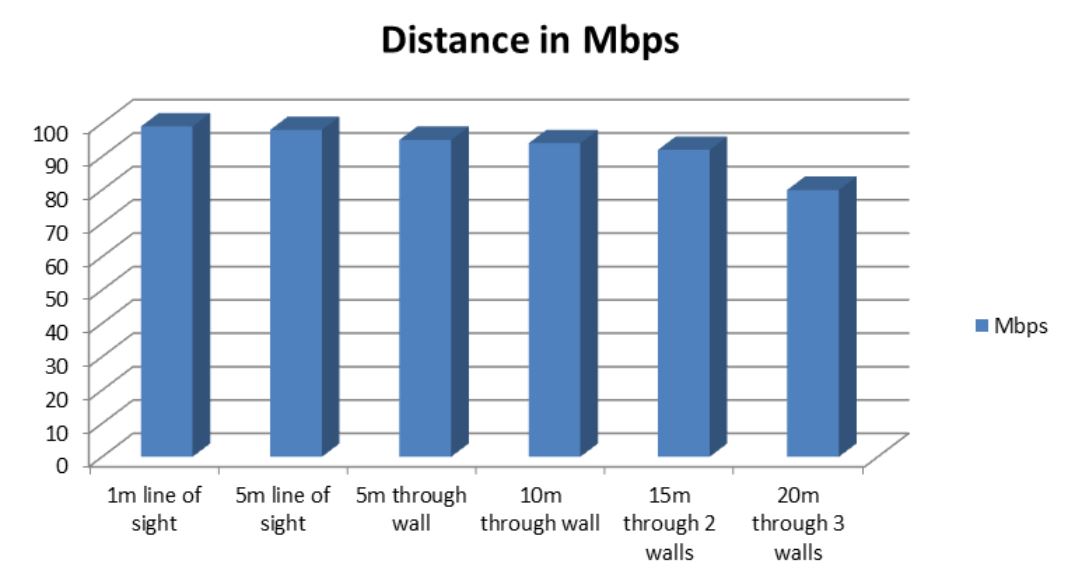 (*) The D-Link AX1800 Wi-Fi 6 Modem Router is capable of higher speeds
As you can see, the DSL-X1852E provides some excellent results courtesy of Wi-Fi 6. Additionally, streaming on both TV's at 4K worked a treat with Netflix and Disney+ with no slowdowns.
Adding to this was YouTube for Kids and again, not an issue as was surfing the net on the desktop and notebook. Online gaming (& updates) on the PlayStation 5 was smooth and given the console was around 10 metres away from the modem router, the pings were very good. We also connected a few smart devices via the 2.5Ghz band and again, no issues with connectivity.
Final Thoughts?

If you're looking to upgrade your existing modem router to something faster and more stable, then the D-Link AX1800 Wi-Fi 6 Modem Router (VDSL2 and ADSL2+ connection with VoIP) is an excellent and affordable choice. It not only offers future proofing but also access to VoIP for those users that want to use the internet for telephone calls.
All in all, a good product for at home, minor offices and growing families.