Hardware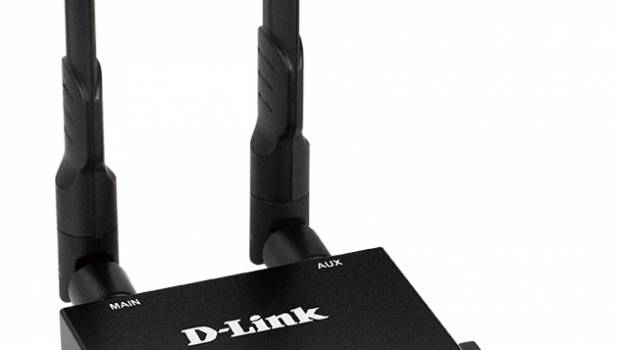 Published on May 15th, 2018 | by Admin
D-Link ANZ launches new 4G LTE Dual SIM M2M VPN Router
Easy-to-deploy, high performance 3G/4G router
 
SYDNEY, 15 May 2018 – D-Link ANZ has launched its DWM-312 4G LTE M2M Dual SIM Router with Advanced VPN capabilities. This new router provides high-performance 4G LTE mobile broadband with maximum redundancy and flexibility for Machine-to-Machine (M2M) applications via its Dual SIM architecture, is easy-to-deploy and provides a dedicated Fast Ethernet port for local connectivity. The unit also supports both Telstra 4GX and Optus 4G Plus LTE networks, providing the fastest mobile network speeds generally available in Australia.

The DWM-312 also features powerful VPN tools and advanced remote management which, combined with its ease of use, makes it ideal for both large-scale and individual deployments.


The D-Link DWM-312 Key Features:

·      Flexible Dual SIM design
·      Robust industrial grade, corrosion-resistant enclosure
·      2 x detachable SMA LTE antennas
·      4G LTE spectrum support: 700 / 800 / 850 / 900 / 1800 / 1900 / 2100 / 2300 / 2600 MHz
·      4G LTE band support: 1 / 2 / 3 / 5 / 7 / 8 / 20 / 28 / 38 / 40 Bands
·      3G / UMTS spectrum support: 850 / 900 / 1900 / 2100 MHz
·      User-friendly web interface
·      Advanced VPN support: client and server
·      IPsec, PPTP, L2TPv2, GRE support and SNMP management support
The DWM-312 4G LTE M2M Router enables you to easily connect to your high-speed 3G/4G LTE mobile connection and enjoy fast downlink speeds of up to 150 Mbps1 and uplink speeds up to 50 Mbps1, giving you the speed you need for fast, responsive Internet access. It's easy to deploy the DWM-312 in virtually any location to enable access to devices such as IP Cameras, in-vehicle transportation systems, emergency services equipment or exhibitions that require fast, yet portable Internet access, all with configurable dual-SIM fall-back that provides reliability and flexibility across potentially mixed mobile networks.