Hardware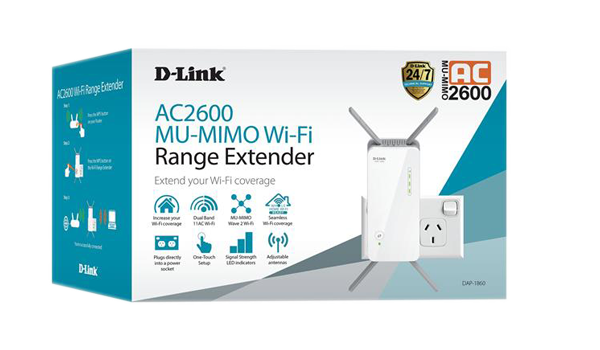 Published on May 20th, 2018 | by James Wright
D-Link AC2600 Wi-Fi Range Extender (DAP-1860) Review
Summary: D-Link AC2600 Wi-Fi Range Extender (DAP-1860) easily allows you to increase your wireless in your home or office!
Modern homes are all about Wi-Fi which gives us the freedom to access the internet wirelesfetsly, however this technological platform can have issues from the placement of your Wi-Fi Router, interference from other devices like Microwaves and even the design of your home.
This is where D-Link's new AC2600 Wi-Fi Range Extender comes into play which helps create a stronger Wi-Fi signal in your  home or office, including reducing your stress (in terms of setup and convenience) plus cost if you were considering installing a hardwired Ethernet connection.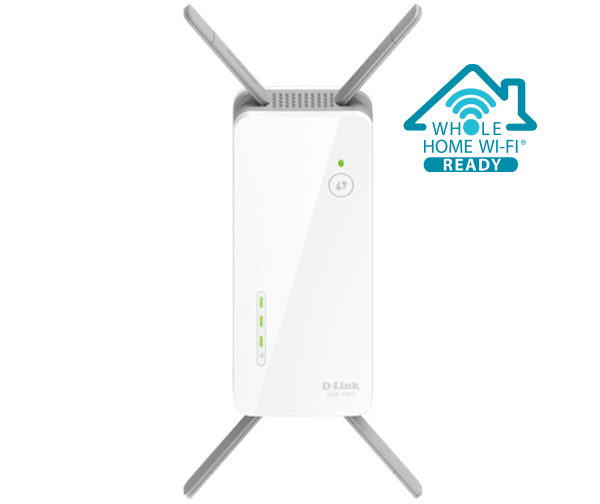 The AC2600 uses the latest wireless AC MIMO technology that can offer theoretical speeds of up to 2600 Mbps. This means that the radio waves can be affected by a number of the above mentioned interference issues so in the real-world, you will get a lower speed but the AC2600 has been designed to help minimise this problems like its 4×4 antennas with AC MIMO technology. It also has one of the highest level of security and more importantly, it's very easy to setup.
Key Features
AC2600
AC2600 speeds of up to 1733Mbps (5GHz) + 800Mbps (2.4GHz) are perfect for extreme applications like 4K streaming and online gaming.
Ultra Coverage
4 powerful antennas and AC SmartBeam technology combine to extend the range of your network in even the largest of homes.
More efficient Wi-Fi
MU-MIMO Technology greatly improves wireless performance by transmitting to multiple devices simultaneously.
Easy Setup
Sets up with the touch of a button. Plus, the Smart Signal Indicator helps you locate the best place to put your Wi-Fi extender to get the best coverage in your home.
Gigabit Connection
Includes an ultra-fast 10/100/1000 Gigabit port so you can connect wired devices to your wireless network.
Universal Compatibility
Works with all brand Wi-Fi Routers and Modem Routers.
In order to gain a better understanding of the D-Link AC2600 Wi-Fi Range Extender (DAP-1860) lets delve into the main features. D-Link have incorporated 802.11ac Wave II technology which provides a much more stable and stronger Wi-Fi connection with a combined transfer speeds of up to 2532MBs (1732Mpbs Wireless AC plus 800Mpbs Wireless N), 4 powerful MIMO antennas for increased range, including automatic dual-band recognition to ensure the best connection for your devices plus a very fast 1000 Gigabit Ethernet Port. This port is great news for older PS4 owners who may have Wi-Fi connection issues as you can directly plug this console into the unit which creates a very stable connection and tricks this gaming behemoth.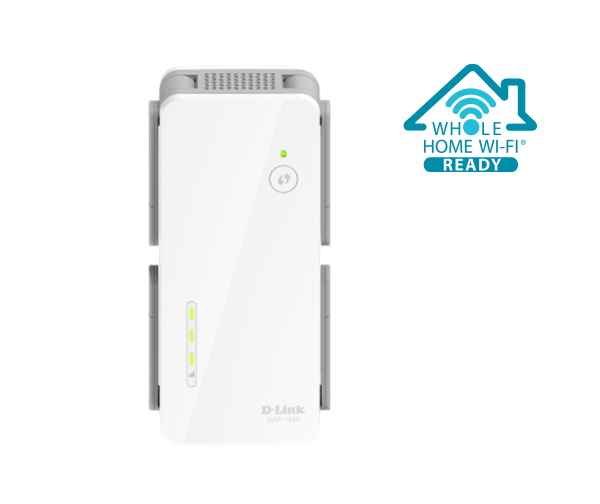 Out of the box, the first thing that I noticed about the AC2600 was its size which is a little on the larger side and this Wi-Fi Range Extender measures at 158.5×69.8x51mm and weighs just 403 grams. With its design, the device has antennas on the top and bottom of the unit. Underneath the AC2600 is the power button and reset switch and on the front, you'll find the WPS button, power LED indicator, Smart Signal indicator LEDs with the LAN port on the right side of the extender. More importantly, this device is totally wireless and it just needs power… the rest is wireless sorcery!
Before connecting the AC2600 to the mains power, there are a handful ways how you can setup this device which includes using your current Wi-Fi connection or via the Ethernet which connects directly to your router. Once you have chosen your preferred connection type to the AC2600, you can either use the WPS (Wi-Fi Protected Setup), the QRS mobile app or the built-in setup wizard that can be accessed through your PC or smart device with a relatively simplistic interface. The easiest option to setup this product is via WPS (which we used), followed closely by the QR code scanner via the app.
Another impressive feature of the AC2600 is that D-Link have included Smart Signal LED technology that displays a light on the extender of the best placement of this product. This allows you to place the device in the ideal location in your home or office to maximize transfer speeds. So once the installation was completed with the WPS option being our preferred method, we will ready to test the D-Link AC2600 Wi-Fi Range Extender (DAP-1860).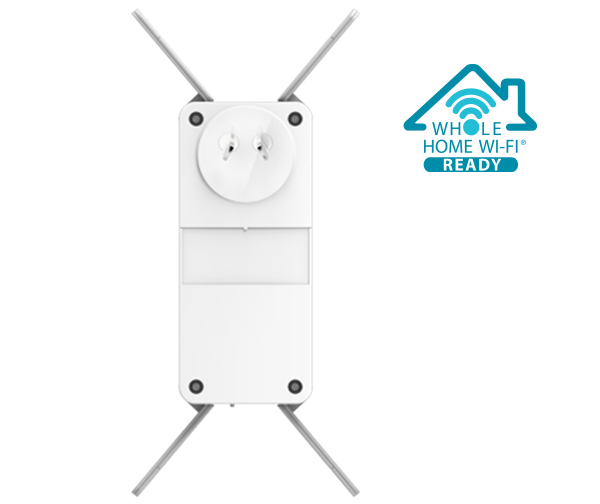 Given the distance to the router and through two walls and with the range extender installed, I was receiving a far superior connection speed to the internet as reported by speedtest.net. The distance was around 20metres to the router.
Regular connection speed
Download (48.12Mpbs)
Upload (14.91Mpbs)
D-Link AC2600 Wi-Fi Range Extender connection speed
Download (68.28Mpbs)
Upload (33.45Mpbs)
Final Thoughts?
With a recommended retail price of $249AUD (May 2018), the D-Link AC2600 Wi-Fi Range Extender (DAP-1860) provides an excellent solution for those looking to increase their Wi-Fi network and more importantly, the installation is very simplistic and provides true wireless setup. The unit definitely hits the brief when it comes to extending your Wi-Fi network and if you have high speed internet, it's the perfect way to experience gaming, 4K films or other wireless formats