Hardware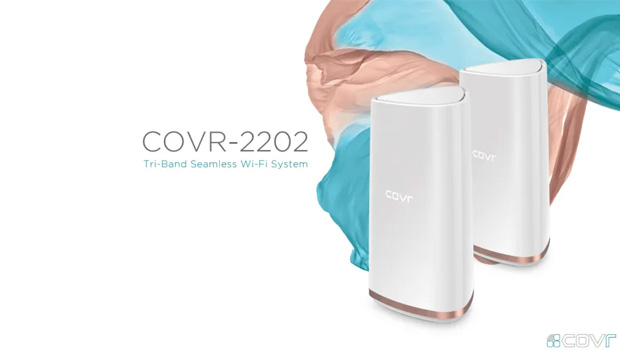 Published on April 29th, 2020 | by Tony Smith
D-Link AC2200 Seamless Wi-Fi System COVR-2202 Review
Summary: The D-Link AC2200 Seamless Wi-Fi System COVR-2202 definitely delivers a stronger wireless connection in your home.
What a strange world it has become and as more and more of us have the opportunity of working from home due to the COVID-19 pandemic, a strong and reliable Wi-Fi connection at home is a must. If you have issues in your home or even small office, D-Link may have the solution with their COVR-2202. There's also six powerful Wi-Fi antennas inside to help boost your precious 'net connection that is powered by a quad-core CPU with 1GB of RAM.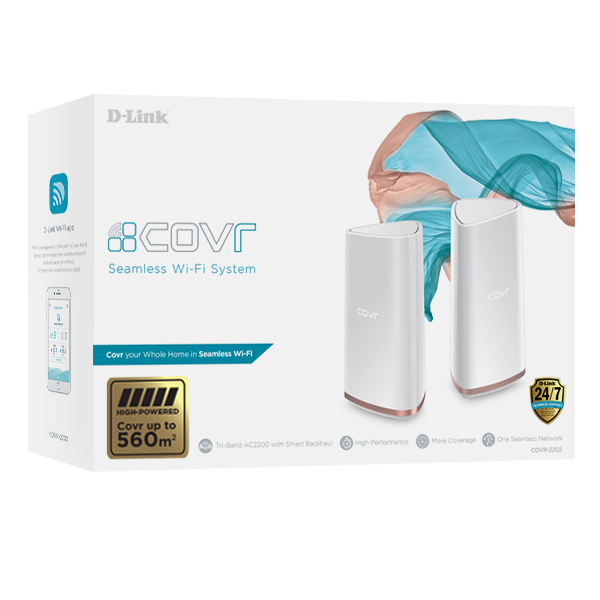 At its core, this device has been designed to increase your Wi-Fi coverage thanks to its Tri-Band Wi-fi System that amplifies the signal with a range of up to 560 square metres to help reduce network cold or black spots with a theoretical speed of up to 2200mpbs. It also helps share your internet connection with other devices thanks to MU-MIMO (multiple user, multiple input, multiple output) and prevents congestion with Smart Steering that "aims" the signal directly to these internet enabled devices.
Another highlight is that this device creates one network throughout your home that makes accessing the internet on multiple devices an easy task as you only need to remember one password and for additional peace of mind, the COVR-2202 comes with a 2-year warranty with D-Link or 3-years if you register within 90days of purchase. Should you get stuck, you have access to this company's excellent 24x-7 support. The device even supports Alexa and Google Assistant, including the ability of setting up guest accounts plus automatic firmware updates.
Well packed from D-Link, the first thing that you will notice inside the box are the two COVR pieces (one marked point A which is the master and the other, the slave), including power adapters, manuals and an Ethernet cable. The mesh devices are also quite aesthetically pleasing and actually look quite classy that would not look out of place in any home or office. On the back of each device are two gigabit Ethernet ports plus power ports.
Furthermore, D-Link offer users one of the easiest setup functionality to date which includes two options to install this product on your network. Option one is to download the D-Link Wi-Fi app and go through the wizard (including scanning the QR code) or option two is to connect the COVR-2202 to your router or modem/router and then go to http://covr.local and follow the equally accessible wizard. You can then place the COVR points anywhere in your home or office to increase your Wi-Fi signal strength. I also like how D-Link have used LED's to inform you of the signal strength or if there is an error.
While I live in a four bedroom brick home, our modem/router is located in the center of our house, however in the furthest part of our house, the connection does start to fade and even in our main living space, interface can reduce the Wi-Fi throughput. In the furthest part of our house (about 10metres line of site), our current Wi-Fi speed ranged around 245Mpbs, however with the COVID-2022, it pushed a respectable 353Mbps that was a noticeable difference and definitely helped in streaming Netflix and Disney.
A special mention should be mentioned about the app which is very easy to use, however if you want additional advanced options (e.g. port forwarding), you need to access the product directly via the URL address. The app gives you the following categories – Wi-Fi, Wizard, Internet, Management, Guest Wi-Fi, Schedule, Clients, and Cloud Service. I also like how it accesses the independent Ookla speed test as well.
Final Thoughts?
D-Link should be commended on another clever product to help create a stable and fast wireless connection in your home or small office. Furthermore, installation is easy and it boasts some clever features from a seamless one network, a smartphone app, smart product connectivity and two devices that also look quite classy as well!
FEATURES
Simultaneous Tri-Band: Deliver faster Wi-Fi speeds of up to 2,200 Mbps with dedicated 5GHz Smart Backhaul
Ultimate Wi-Fi Performance: Stream HD multimedia across your home without interruption
Smart Steering: Automatically directs your devices to the optimal wireless band
MU-MIMO: Simultaneous streaming on multiple devices to increase speed and efficiency
Smart Roaming: Seamlessly connects you to the strongest signal as you move around your home
Gigabit Ethernet: For fast wired connectivity
Intuitive Setup: Configure your network using the D-Link Wi-Fi mobile app or easy to use web interface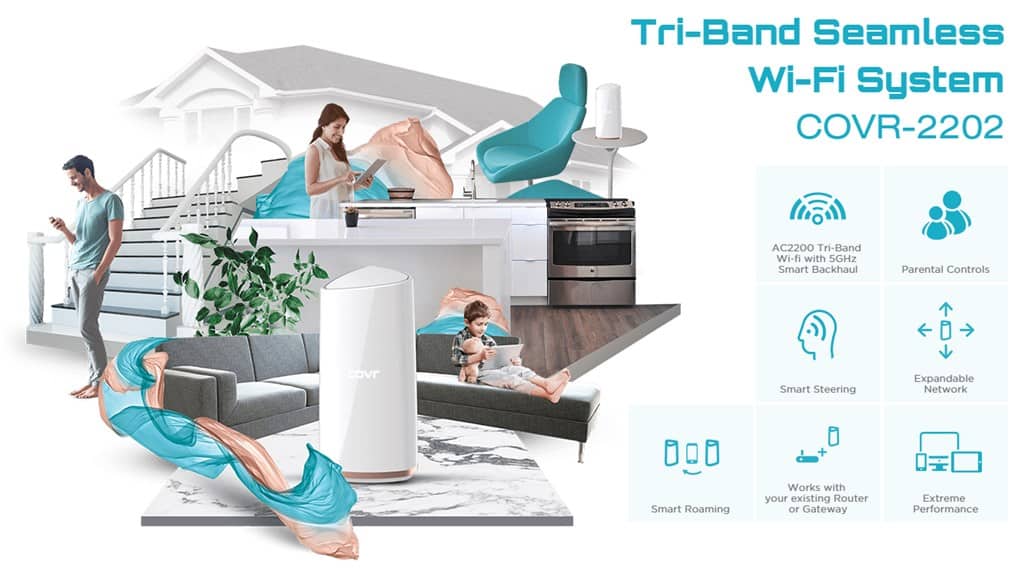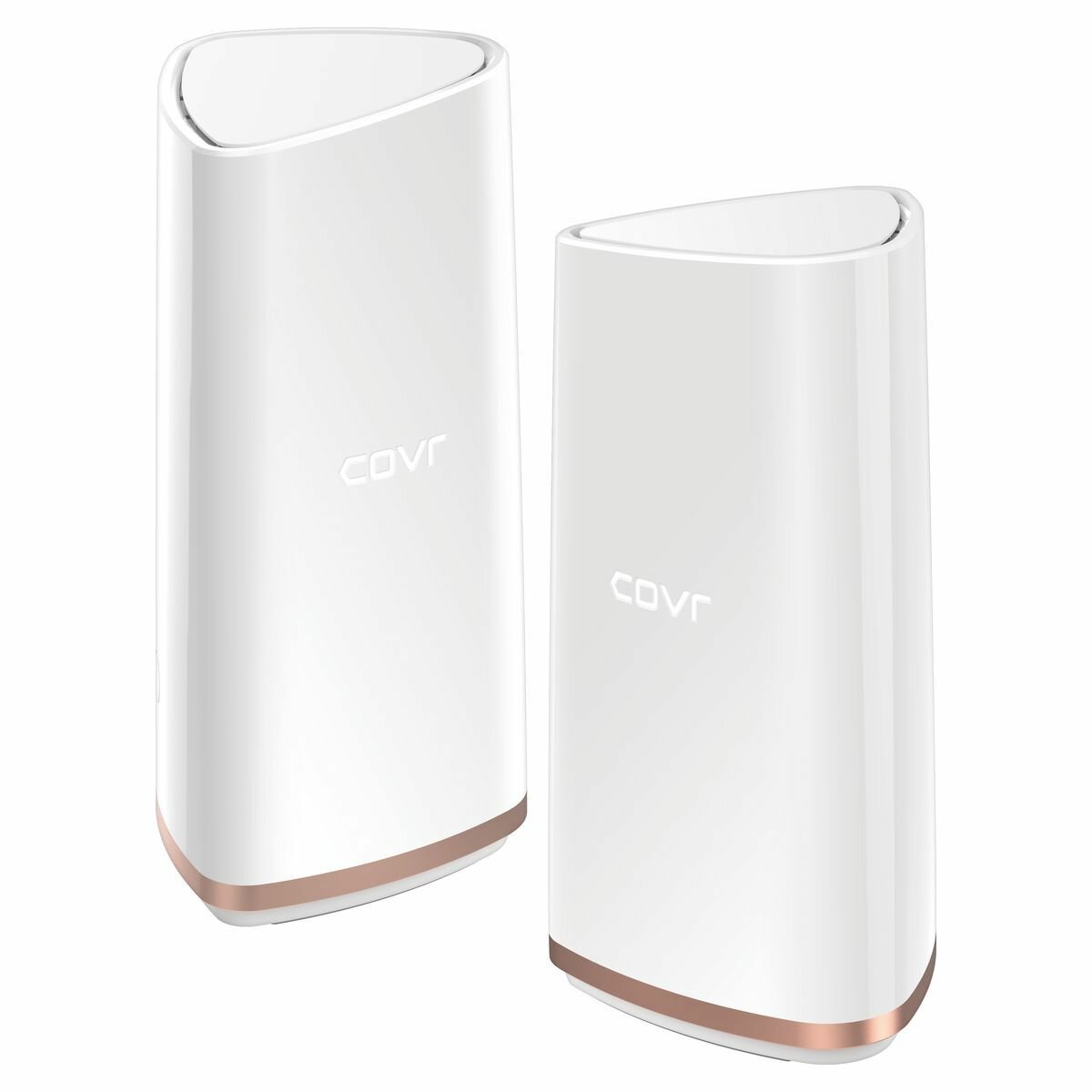 Buy at https://www.appliancesonline.com.au/product/d-link-ac2200-seamless-wi-fi-system-covr-2202?origin=product-search&kwd=&gclid=CjwKCAjw4pT1BRBUEiwAm5QuRwbwmUDMnqr0yrlwkEDRb0T6A9IZ6MFOLFw9L9heK1Bs5bTschh05BoCfZQQAvD_BwE