Comics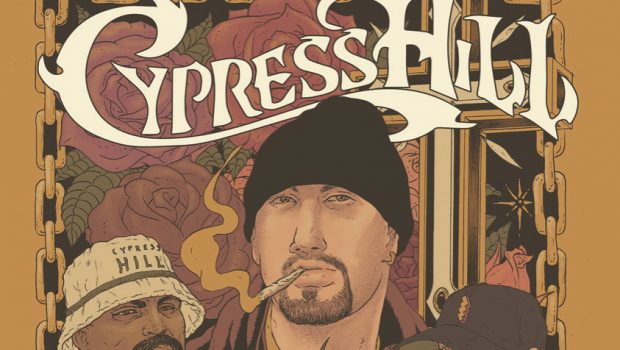 Published on September 13th, 2021 | by Tim Chuma
Cypress Hill: Tres Equis Graphic Novel (2021) Review
Summary: Well worth looking up for fans of the band or even if you only know them for their bigger songs and want to know more about the band.
The story of the founding of the band Cypress Hill and their first album is told in this graphic novel including characters from their songs such as Officer O'Malley, Sister Maggie, and others. They don't shy away from showing the good and bad things that happened when they were younger.
I had forgotten how big their first album was in the early 1990s and how many of their songs I remembered. Everyone would still know the Hits from the Bong from their second album Black Sunday which is where I also remember most of their songs from. Figures since that album kept getting played in the common room at school by the bad kids.
I did enjoy the stories of their normal lives especially one of their dads being very supportive and encouraging them to patch things up with the band member they had a falling-out with.
There are a lot of different artists involved in this book so it is hard to get bored with the one style and you can still tell who is who despite the different styles.
It doesn't talk down to the audience and lays everything out that happened good and bad. It might not all be as true as presented on the page but actual real life can be a bit boring at times so you do not need to know it all.
I did like that even coming back from the successful East Coast tour they still get pulled over by the cops who want to search their entire car due to all their songs about drugs. Given how big business legal weed sales are now in that state it shows how far at least that has evolved. Cheech and Chong are legitimate entrepreneurs now.
Well worth your time if you are a fan of this band or have even heard of it in passing. There are a few of these real life graphic novels by now and I would recommend this one as it has a great story and interesting art and is something you can easily read in bits when you feel like it.
Comic details:
Writers: Noah Callahan-Bever & Gabriel Alvarez
Artists: Felix Ruiz; Jefte Palo; Juan Gedeon; Damion Scott; Angel Hernandez; Paris Alleyne
Cover Artist: Ramon Villalobos; Mister Cartoon
Print Artists: Damion Scott; Juan Gedeon; Ricardo Lopez Ortiz
EDITOR: Chris Robinson
Format: Hardcover, 160 pages, colour
Publisher: Z2 Comics
Published Date: September 2021