Hardware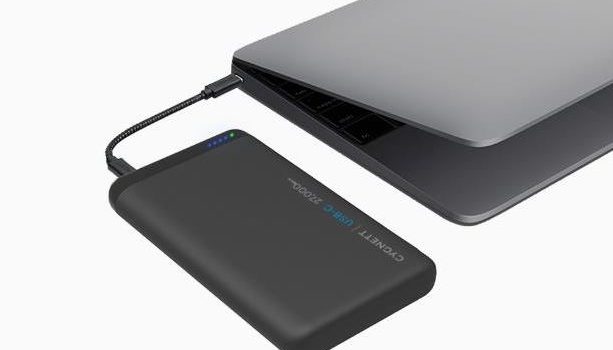 Published on November 14th, 2018 | by Admin
Cygnett unveils their biggest power bank yet
Australia, November 2018 – Cygnett unveils the latest addition to its suite of charging solutions with the new ChargeUp Pro 27,000mAh Power Bank; Cygnett's biggest battery yet. As both appetite and reliance on digital devices continues to grow, so too does the fear of running out of battery life.
ChargeUp Pro 27,000mAh can charge three devices simultaneously and features a 60W USB-C port, a 12W USB-C port and 12W USB-A port for charging smaller devices. The 60W USB-C port supports fast and efficient charging with power delivery technology ensuring even the most power-hungry laptops can be up-and-running in no time.
The device also offers 18W of fast charging to the latest iPhone models, generating up to 50% battery life when you're at empty in just 30 minutes when using Cygnett's new range of Armoured lightning cables. The ChargeUp Pro 27,000mAh Power Bank can fully charge the latest smartphones up to seven times over for an iPhone X and five times for a Samsung Galaxy S8.
Cygnett's power banks are designed with high density lithium polymer batteries to create the thinnest power banks in the market place, specifically designed to fit easily inside a briefcase or laptop bag.
The ChargeUp Pro 27,000mAh Power Bank is the only battery you'll need to take on your next business trip or when you're working remotely, making it perfect for business travellers or creatives who are always on the go.
The ChargeUp Pro 27,000mAh Power Bank retails for $179.95 and is available from www.cygnett.com and leading retailers.