Hardware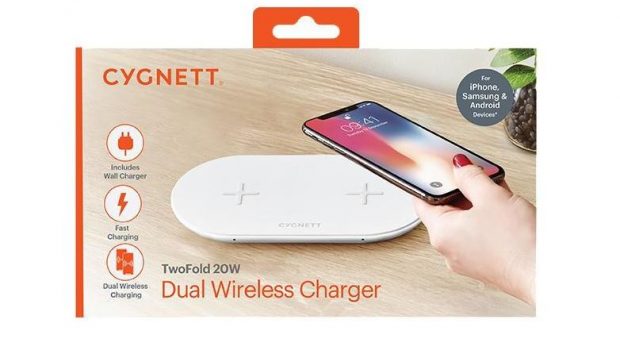 Published on February 18th, 2019 | by Tony Smith
Cygnett TwoFold 20W Dual Wireless Desk Charger Review
Summary: Cygnett TwoFold 20WDual Wireless Desk Charger provides twice the wireless charging for Qi compatible smartphones.
Welcome to a world without cables!
At its core, the Cygnett TwoFold 20W Dual Wireless Desk Charger allows you to wirelessly charge 2 smartphones at once that has been designed for Qi compatible devices. So if you have a phone that allows for wireless charging courtesy of Qi, then you're ready to literally cut the cord as you simply place your smartphones onto this device and presto, it automatically starts charging them. Given our reliance on smartphones, most homes generally have more than one phone and the Cygnett TwoFold 20W Dual Wireless Desk Charger makes charging easy.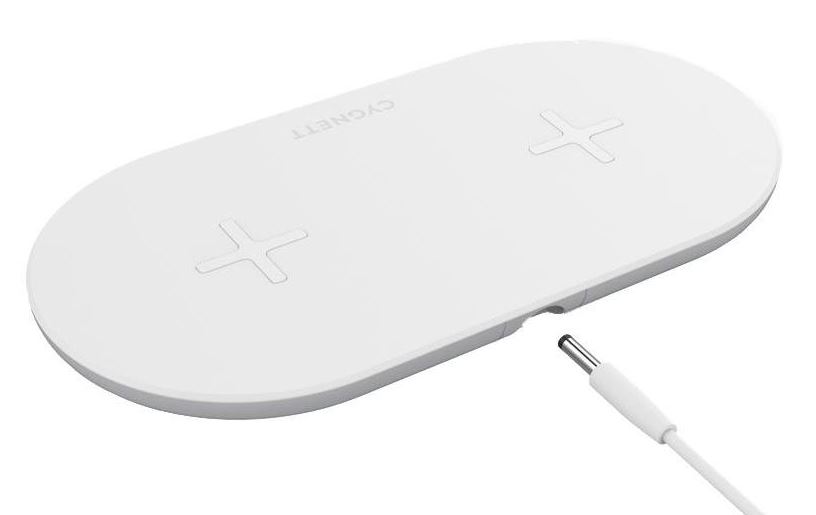 In terms of output, the TwoFold Dual Wireless Desk Charger from Cygnett provides a total output of 20 watts, however this is split into 10 watts per Android phone. For Apple iPhones (models 8 and greater), the speed is 7.5 watts and for additional peace of mind, this wireless charger has safe charging technology which ensures that your smartphones are well-protected (e.g. won't overheat) and they also work with cases that have a thickness of up to 3mm. Speaking of small, this wireless charger has a slimline design and a generous cable length of 1.5 metres.
Out of the box, the first thing that you notice about the Cygnett TwoFold 20W Dual Wireless Desk Charger is its minimalistic design that features a curved smooth design with white colouring that would not look out of place in any home or office. Setting up the wireless charger is very easy and all you need to do is plug it into the wall and you are ready to charge your smartphones with no tweaking of your phone's operating system.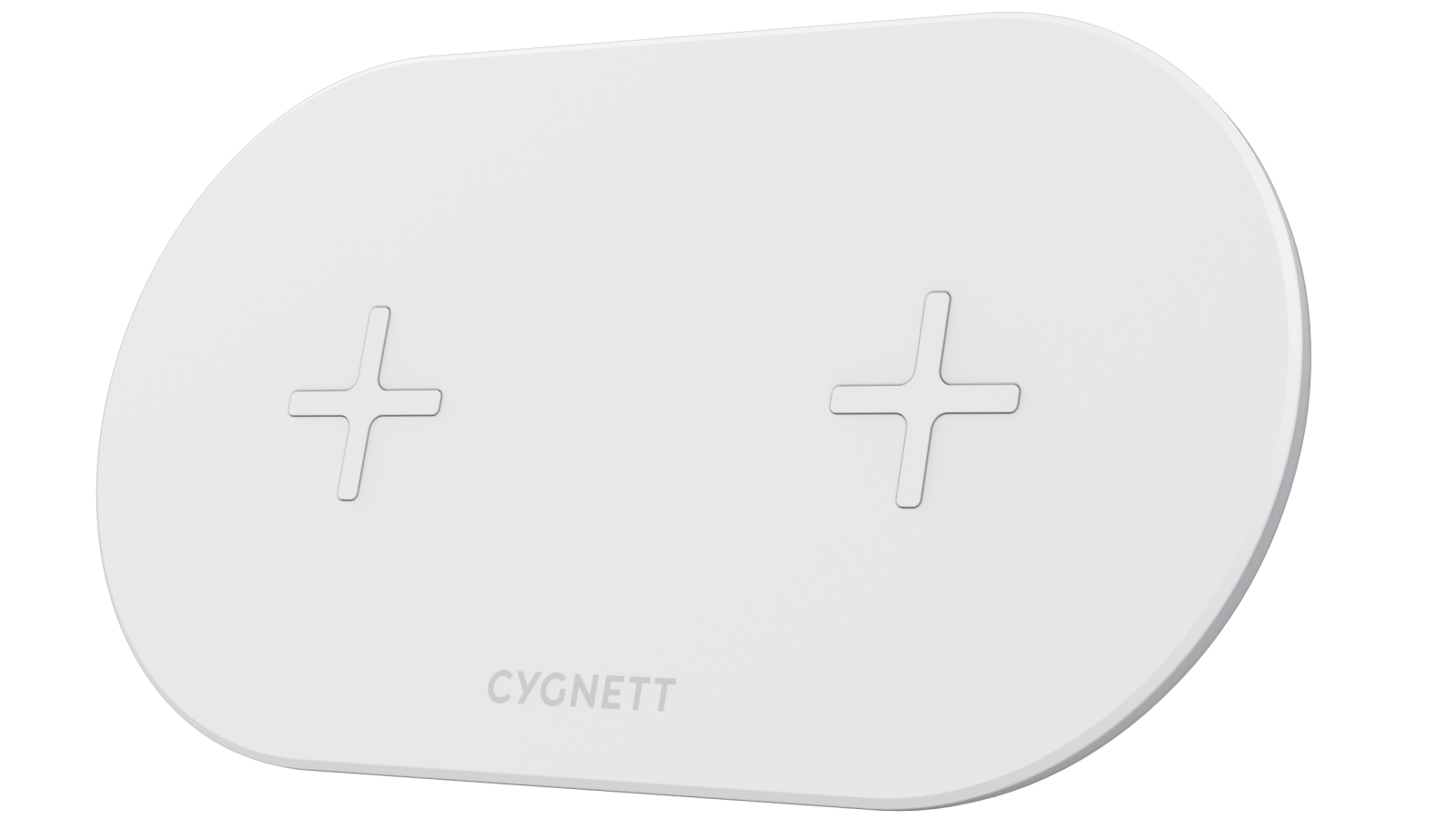 More importantly, simplicity is the key as you place your phones on the target area on the charger and your devices will commence charging. It even has a non-slip surface so that your phone doesn't slip off. However in terms of placement, you do need to place your phones on a certain area on the Cygnett TwoFold 20W Dual Wireless Desk Charger, however there is some leeway, so you don't have to be 100% accurate. Furthermore, it does become second nature on where you place your phone after using it a few times.
Final Thoughts?
If you have two smartphones in your household with wireless capabilities and want to "cut the cords", then the Cygnett TwoFold 20W Dual Wireless Desk Charger is the product for you. Overall it's a well-designed device from Cygnett that really allows you to minimise your corded clutter to your smartphones and best of all, it makes charging a breeze. Lastly, it supports fast charging for both Apple and Android devices and comes with a 2-year warranty from Cygnett.