Hardware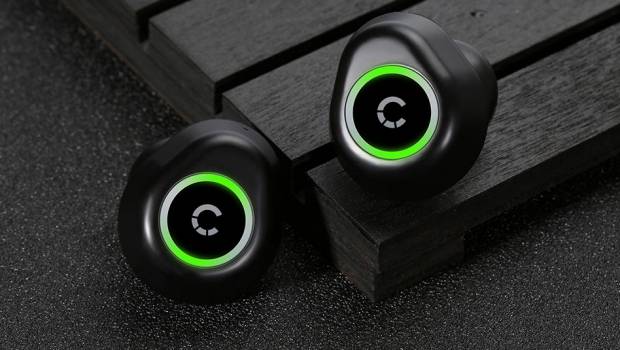 Published on May 31st, 2018 | by Admin
Cygnett Freeplay Wireless Earphones Review
Summary: Cygnett Freeplay Earphones provide affordable audio freedom with good sound quality and a clever one button control system.
If you're looking for true wireless freedom, Cygnett have just released their affordable Freeplay Wireless Earphones that are perfect for people on the go. Using Bluetooth technology, the Cygnett Freeplay Wireless Earphones offer users around 3-hours of battery life, a portable battery case which gives you two additional charges of up to 6-hours, a range of 10 metres plus they are sweat resistant (IPX4) which makes it ideal for exercise.

The Cygnett Freeplay Wireless Earphones has with a RRP of $129.95AUD (May 2018) and come in two different colours with black (reviewed) and white. Like other wireless earphones, the Freeplay include a dual-microphone so you can take calls and a clever one button control system.Furthermore, Cygnett ensure that the user include everything they need to get this product up and running, including a MicroUSB charging cable with charging time around 1.5 hours.
Out of the box, the first thing that we noticed about the Cygnett Freeplay Wireless Earphones was the tiny size with a weight of just 77 grams that makes them ultra-lightweight. They also feel quite solid, sturdy and comfortably fit in your ear thanks to the silicone tip with earpiece sizes ranging from small to medium and large. Setting up the Freeplay is an easy process and once you have turned the earphones on, you simply enter your Bluetooth area on your phone and then search for the product and select pair. The earphones will also glow once powered.
Product Details
Product Name: Freeplay Wireless Earphones
Product Number: KU: CY2497FREPL
Dimensions: 27 x 23 x 32 mm
Bluetooth® version: 4.1
Bluetooth® range: 10m
Frequency: 2.4Ghz
Battery (each earpiece): 55mAh Lithium-ion 0.8Wh
Charging Time: 1 hour and 30 minutes
Standby Time: 100 hours
Music Playtime: 3 hours
Talk Time: 3 hours
Battery Case
Dimensions: 66 x 66 x 32
Battery: 300mAh
Charging Time: 30 minutes
Weight: 77g (2 earpiece + battery case)
Once we setup the Cygnett Freeplay Wireless Earphones, we were ready to listen to music, however first we tested the range. Although Cygnett state 10 metres, we did manage to push this further to around 15 metres with the occasional loss of audio quality. In terms of audio and given the size, the Freeplay produced clear audio and is quite good for its size. Lows and high sounded nice and there was even a touch of bass. The microphone quality was decent and no one had any issues with hearing us via our smartphone.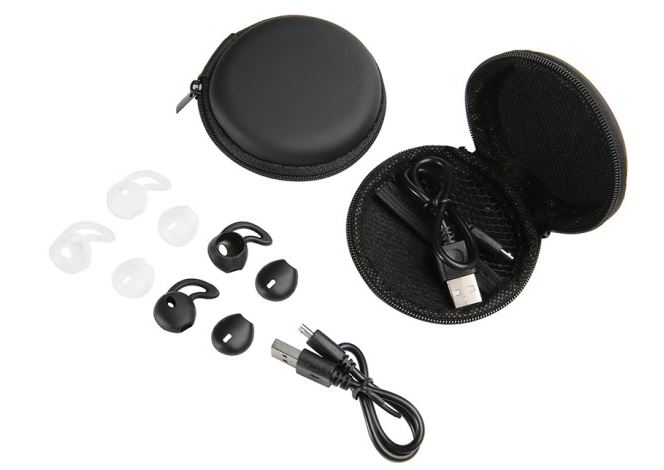 Navigating the Cygnett Freeplay Wireless Earphones does take a little bit of control to work out the button combinations, however it is a system that for the most part, works well such as changing tracks, adjusting volume or taking calls. As mentioned, the earphones will last up to 3 hours, depending on usage and the product has a generous standby time of 100 hours.

Final Thoughts?
If you're looking for an affordably priced wireless solution for your smartphone, the Cygnett Freeplay Wireless Earphones are an all-round good quality unit. Audio was clear, setup is very easy and the 3-hour battery life works well. I love the inclusion of a charging case which allows you to charge the earphones twice that in essence, gives it another 6 hours. It also helps in ensuring that the Freeplay doesn't go flat because once you have finished at the gym or wherever you've been, you simply put them back in the case to charge.
Recommended!