Hardware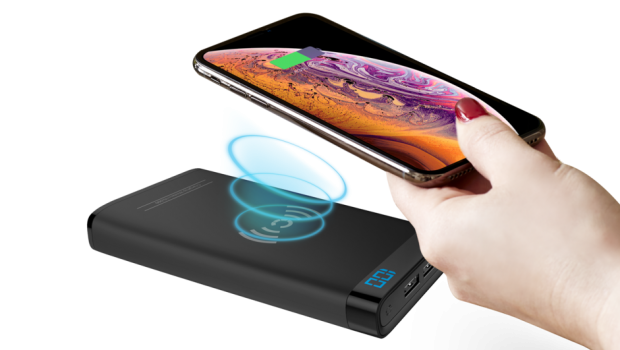 Published on March 31st, 2019 | by Tony Smith
Cygnett ChargeUp Swift 10K Wireless Power Bank Review
This clever little product from Cygnett is a 10,000mAh power bank that also supports 10 watt Qi wireless charging as well. So while you can connect traditional USB  devices, including Apple lighting, phones that support Qi charging such as the Samsung Galaxy S9 allows these owners to simply place their smartphones on the ChargeUp and presto, charging commences.  For Apple devices, the wireless charging is 7.5 watts, whereas with other Android devices, it can be up to 10 watts.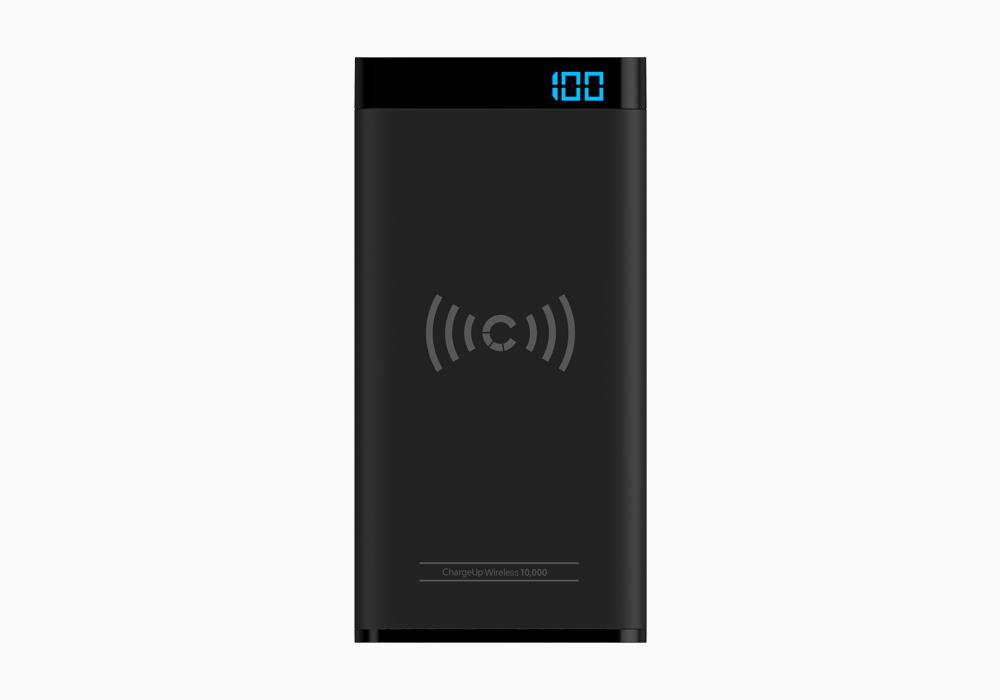 The device also comes with a charging cable and according to Cygnett, the 10,000mAh battery will charge your Apple iPhone 8 up to 3.8 times. Another great element about the Cygnett ChargeUp Swift 10K Wireless Power Bank is that it has a small physical footprint that makes product ideal for those on the go. Add in a digital LED counter to inform how much charge is left in the device and Cygnett ensure that you have everything you need to charge your smartphones. It looks quite impressive as well!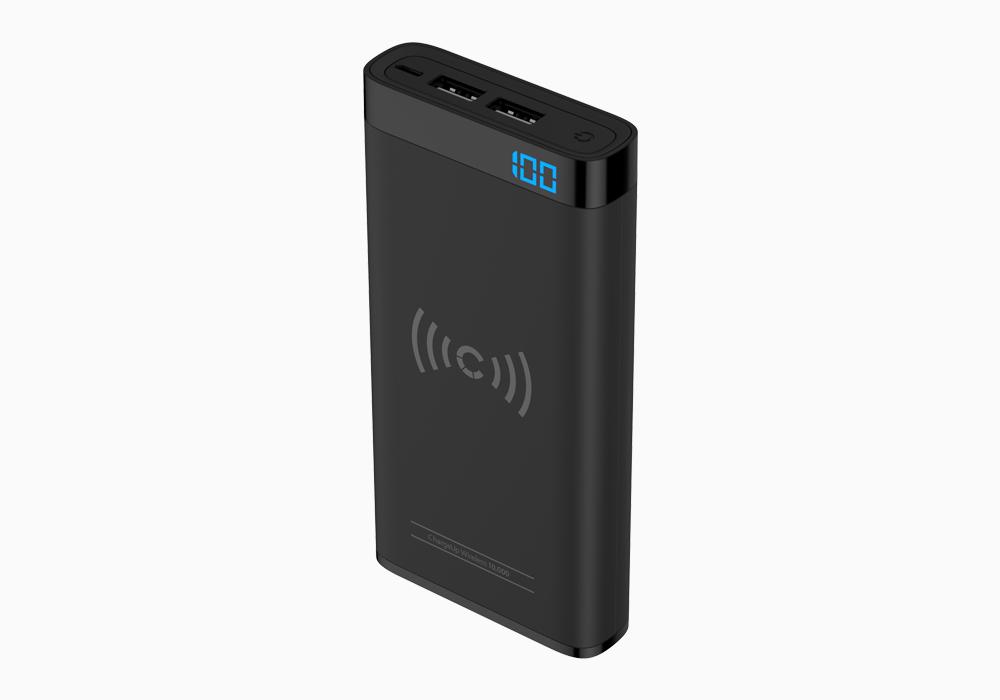 Final Thoughts?
The Cygnett ChargeUp Swift 10K Wireless Power Bank is another great product from this company that we could happily recommend to those users who want the simplicity of cordless charging.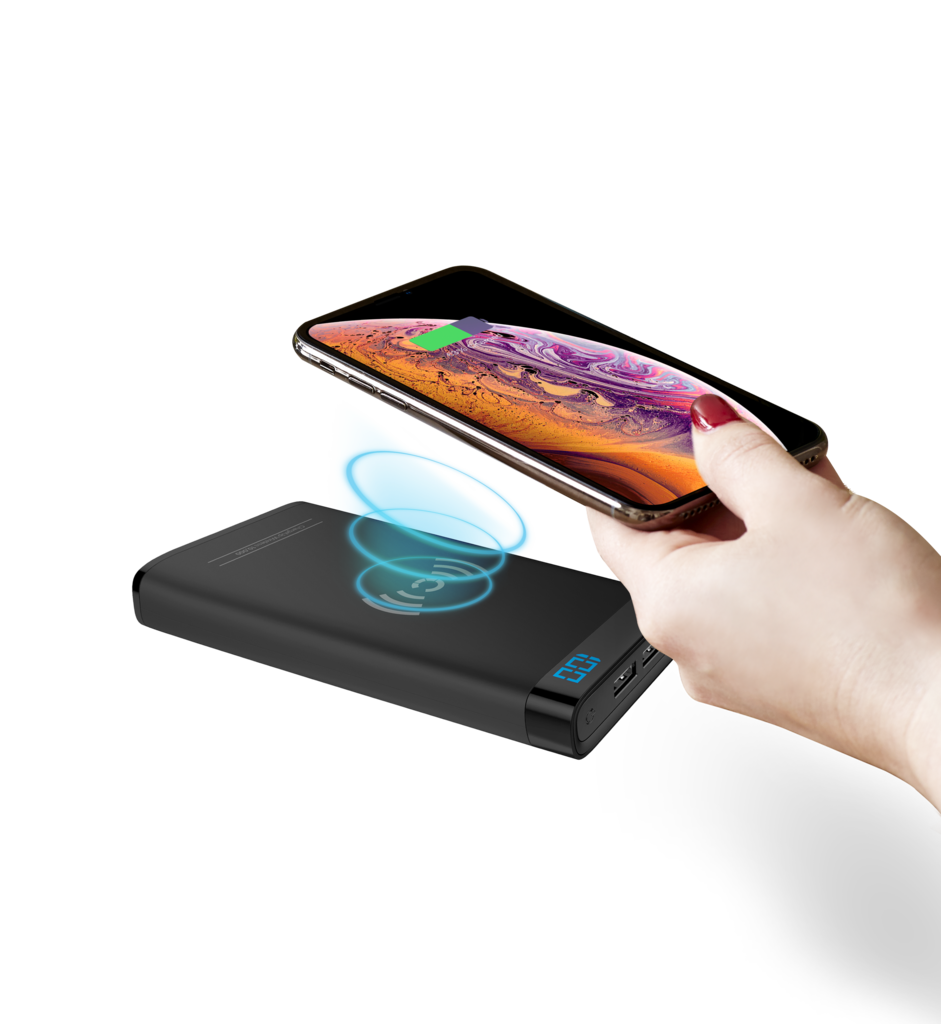 Product Features:
10,000mAh Lithium polymer battery technology
Features Wireless Qi charging (5W – basic speed, 7.5W Fast Charging for iPhone and 10W for Samsung devices) – the latest in charging technology
SmartChip Technology – fast charging on Apple devices (up to 50% faster than other power banks that do not have this technology)
Features 2.4 Amp dual USB-A output ports
Offers up to 3.8 phone charges before needing to be recharged and 2.8 when used wirelessly – based on iPhone 8
Extensive safety features including over-current, over voltage, over temperature and short circuit protection
Features digital display so you know when it's time to recharge
Power for your smartphone, tablet, camera and drones – a wide range of various devices that uses a USB connection to charge
Slimline and portable in design so the unit can easily be taken anywhere with you
Pre-charged and ready to use – power at your fingertips as soon as you open the box
Includes Micro-USB cable so you can connect straight to your Android device; also compatible with iPhone cable or Apple certified MFI Lightning Cable