Hardware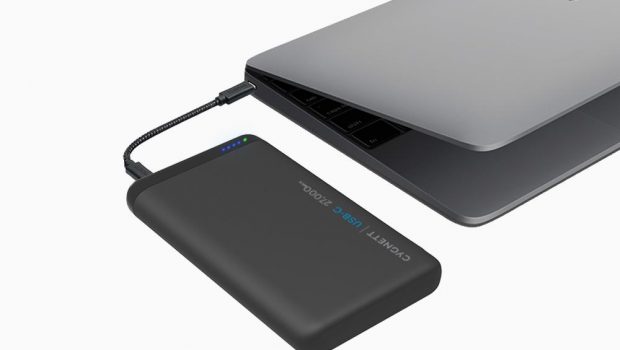 Published on December 13th, 2018 | by Admin
Cygnett Chargeup Pro Laptop Power Bank 27K USB-C Review
Summary: The Cygnett Chargeup Pro Laptop Power Bank 27K USB-C is one of the most impressive power banks on the market which delivers some astonishing charging performance!
Welcome to Cygnett's most powerful power bank with their new Chargeup Pro that boasts a super heroic 27,000mAh lithium polymer battery which allows you to charge a plethora of devices, including laptops. The Cygnett Chargeup Pro 27000mAh Power Bank also has 3 USB inputs that include USB-C (60 watts), another USB-C connection (12 watts) and a USB-A port (12 watts) that gives a total output of 72 watts. Although it's a large power bank in terms of size which is understandable, it measures at 181x104x22.3mm which is still in the realm of portability.
Features & Specifications-
27,000 mAh
Lithium Polymer Battery Type
Three USB Ports
Highly Functional & Portable For Ultimate Convenience
Power Delivery Technology- Charges USB- C Laptops Thanks To Power Delivery Technology
Advanced Power Management Chip For Safe Travel
Many Compatible Models For USB- C PD Devices Including MacBook Pro 15″, Samsung Galaxy Note 9, Samsung Galaxy S9, iPhone X (Requires USB- C To Lightning Cable) & Many More
Airline Approved
So while the smaller wattage of USB ports can charge your traditional smart devices like a tablet or smartphone, the more powerful USB-C port is ideal for laptops or macbooks. According to Cygnett the Chargeup Pro will charge the latest iPhones up to 7-times which translates to 98 hours of battery life. iPhone users will also be pleased to know that this product supports fast charging which means in just 30 minutes, it will give your Apple smartphone 50% charge.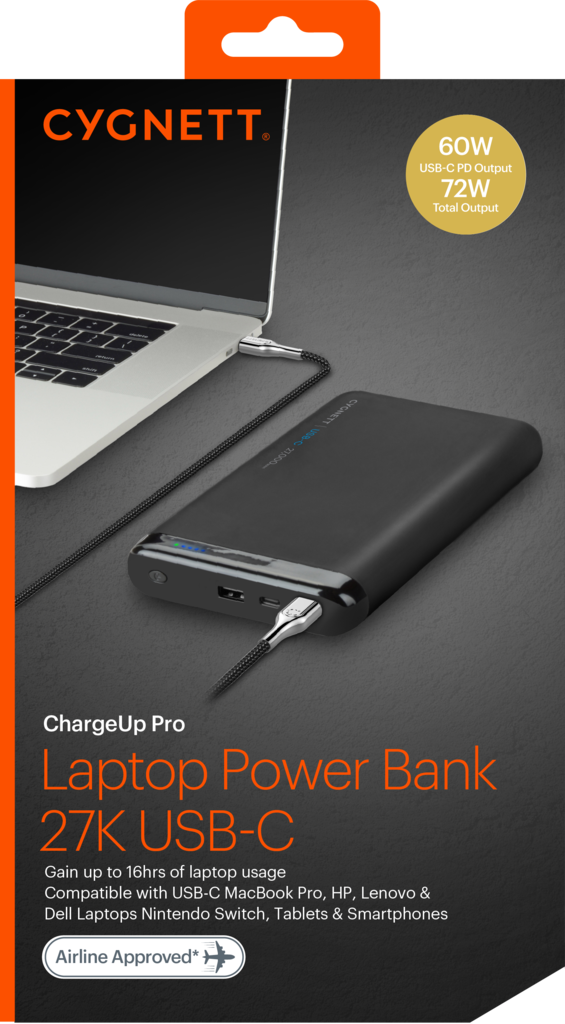 In order to recharge the Chargeup Pro and via the USB-C wall charger, it will take around 5-hours to successfully charge this power bank which is very fast considering the large 27,000mAh lithium polymer battery. Another highlight of this incarnation of the Chargeup Pro is that it comes fully pre-charged out of the box which is great for users who want to hit the road running with this power bank. So if you're traveling, this will definitely become your go to product.
The design of this power bank has one button for power and also four LED lights which is used to inform the user on what the device is doing. For example, when you commence charging the Cygnett Chargeup Pro, the LED's will be blue and it will turn green when a device is using fast charging. By pushing the power button once, it will how much charge is left such as four LED's indicating a full battery or one LED which means low battery.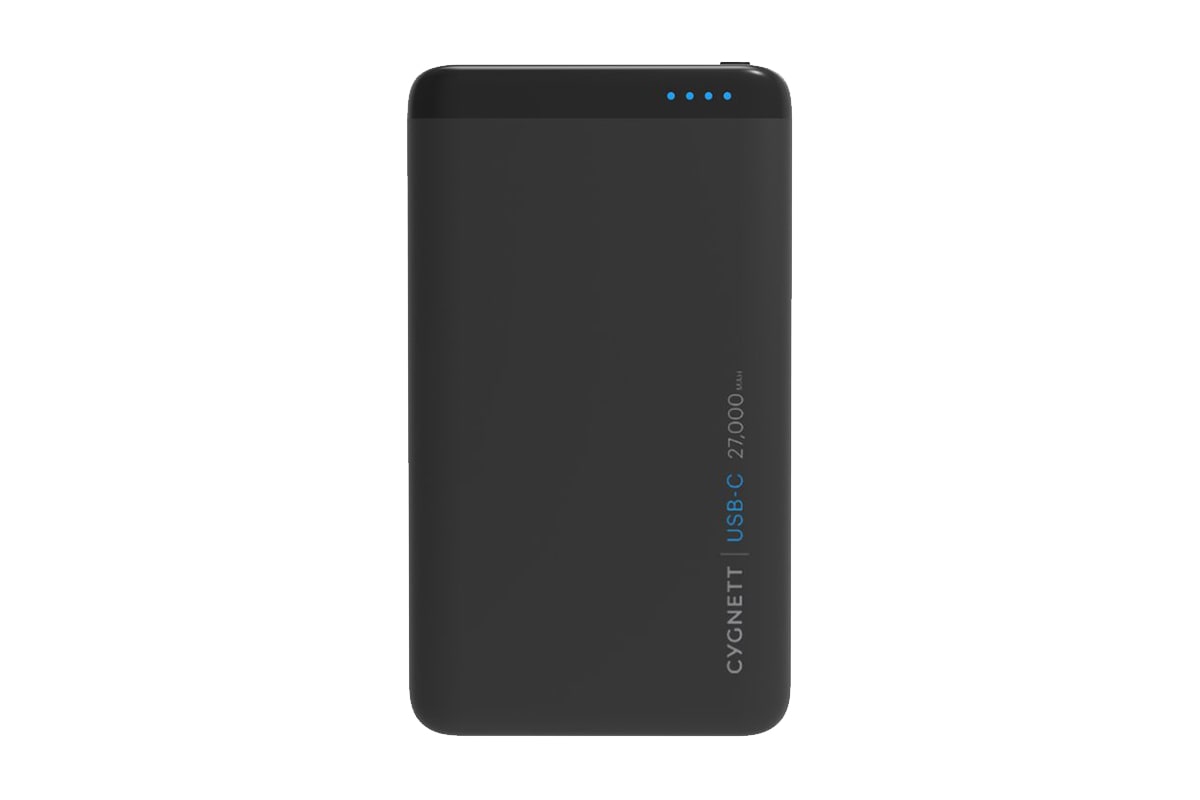 In terms of testing, I used this product while staying in Sydney for a week and let the Cygnett Chargeup Pro Laptop Power bank do its and it gave my HP Pavilion x360 several charges. Apart from charging USB-C products, you can charge other devices, however the 60w USB-C is port simply amazing!
Final Thoughts?
If you're looking for a heavy-duty power bank but a product that is still very portable, the Cygnett Chargeup Pro 27,000mAh IS the power bank that you're looking for… and yes, you can charge three devices concurrently as well!
Recommended!