Hardware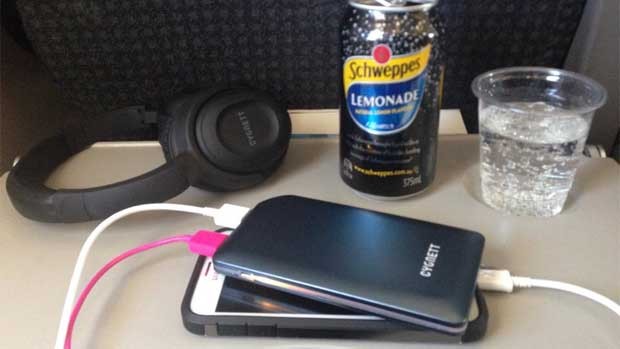 Published on August 28th, 2015 | by Andrew Bistak
Cygnett ChargeUp Polymer 8000 Review
Summary: Cygnett ChargeUp Polymer 8000 is the perfect portable charger for your smart devices!
This clever little portable power charger from Cygnett is perfect for users who need to charge 1 to 2 devices such as smartphones or tablets. Apart from its excellent rapid charge performance that supports Dual USB 4.0A/5V, the design of the ChargeUp Polymer 8000 looks like a premium product thanks to its lightweight anodised aluminium casing that measures at 129x73x13mm with a weight of 227 grams.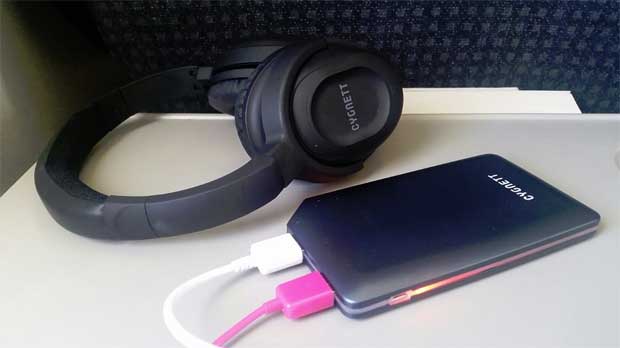 I also liked that out of the box, the ChargeUp Polymer 8000 came with a charge which allowed me to charge my Samsung Galaxy S5 immediately. In terms of design, the front of this unit boasts the Cygnett logo on the bottom and on the indented top right there are four LED's plus the power button above that. On the right side and bottom, there is a LED border that changes colour while your products are being charged which looks quite impressive with its kaleidoscope of colours. Finally, on the top, there are 2 USB ports and on the left, there is a microUSB connection to charge the ChargeUp.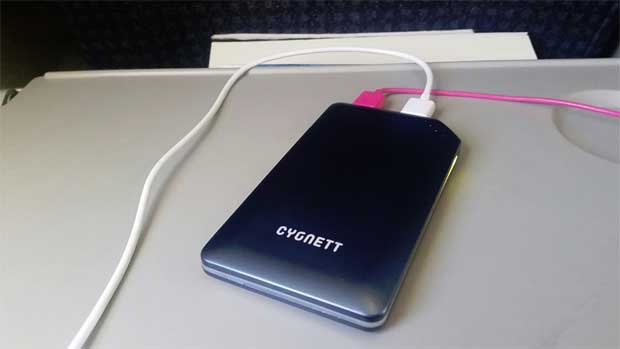 So how does it all work? In order to charge your device or devices, you first need to plug them into the ChargeUp Polymer and then push the power button. When the device lights up, you know that it is ready to charge. Another cool aspect about the device is that it automatically turns off if it doesn't detect any connections which is perfect for saving the power of the ChargeUp or when your devices are charged. With that said, it does come with a one-page instruction manual should you get stuck plus it's backed by Cygnett's warranty.
So what better place to test the ChargeUp Polymer 8000 then with a holiday to Cairns because as we all know how greedy next-gen smartphones can be! So after a few hours on our flight, my wife and I realised that both our phones were running out of charge from playing games at the airport and using it during the flight to Cairns. This is where the ChargeUp came into play which easily allowed us to charge both our devices. All we needed were our phone cables which easily plugged into the ChargeUp. So when we got to Cairns, we had a full charge which allowed us to use our phone's GPS to take us to our Hotel.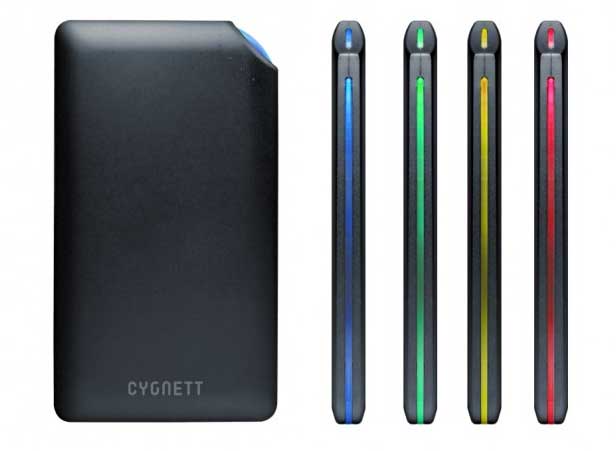 The ChargeUp can easily charge a smartphone 3 to 4 times and for us, we managed to charge our iPhone 5s and Galaxy S5 twice. Needless to say, it was a very useful product as it gave us a rapid charge throughout our holiday, anywhere and anytime. I also loved the different colours of the ChargeUp while it charged our devices and to recharge it, you simply plug it into your iPhone or Samsung USB wall chargers. One thing that I did notice was that after charging the ChargeUp all night, it was still on so I'm not sure if it turns itself off once it has been charged or it automatically starts charging again when the power is diminishing. This was a little confusing.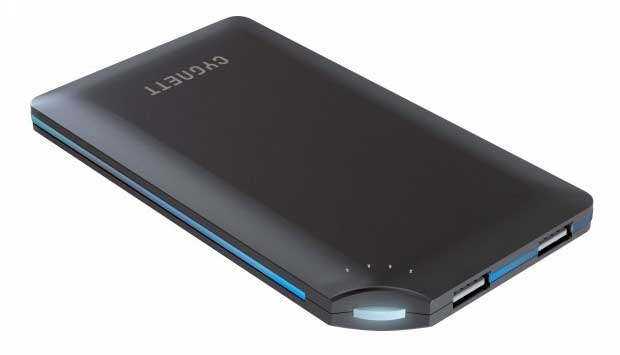 Final Thoughts?
After using the Cygnett ChargeUp Polymer 8000 religiously for ten days, it was definitely a great product to have on our holiday which not only provided rapid charge to our smart devices but allowed us to easily connect our two phones. The only downside to the product is that it did not turn itself off once it was charged but apart from that, it's a must have product!