Hardware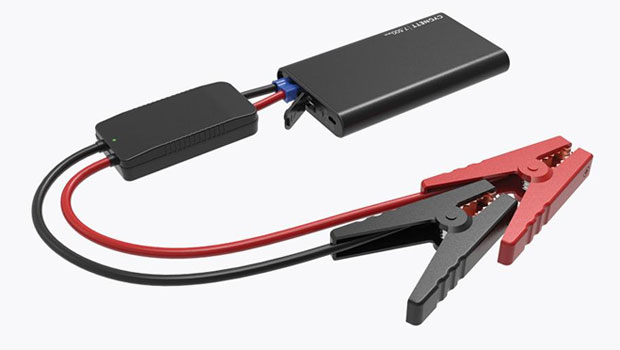 Published on August 21st, 2017 | by James Wright
Cygnett ChargeUp Auto Review (7,500mAh 12V Jump Starter & Power Pack)
Summary: Cygnett ChargeUp Auto (7,500mAh 12V Jump Starter & Power Pack) is an excellent device for the traveller!
Never in a million years did I think that a USB jump starter kit would exist for the car and here we are in August 2017 with just that device. It's also a great example of how technology is crossing borders and more importantly, this device is considerably safer and smaller than a standard Jump Starter kit for your car, so kudos for Cygnett for thinking outside that technology square!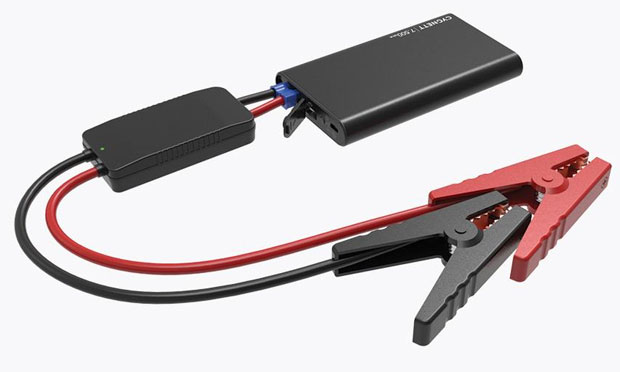 Box Contents
 ChargeUp Auto 7,500
 Clamps with Ultra-Safe Relay
 Micro-USB Cable
 12V Female Socket
 Wall Charger
 Device car Charger
 Protective carry Case
 User Guide and Warranty
Out of the box, the Cygnett ChargeUp Auto boasts a compact design that can easily be stored in your glove box or even backpack as you drive around Australia or the world! Weighing at just 450 grams with a measurement of 171mm x 87mm x 31mm, the Cygnett ChargeUp Auto is not just for jump starting cars, motorbikes or boats because you can even charge USB devices like mobile phones or cameras. Additionally, it makes the perfect travel companion for those users who like travelling such as campers, those travelling overseas, adrenaline fans or even just going to work.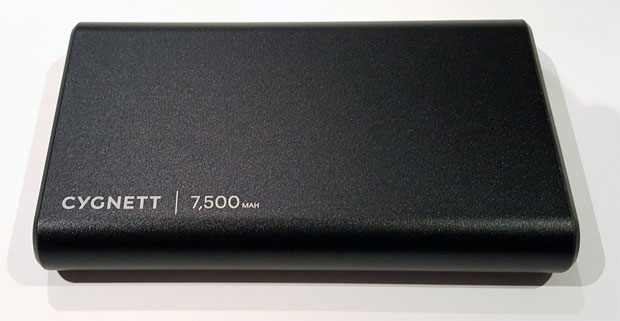 At its core, the Charge Up Auto is basically a 12v Jump-Starter that has been designed to jump-start vehicles up to 3L (3000cc) Petrol or 1.7L (1700cc) Diesel engines. According to Cygnett, the charge within the Charge Up Auto lasts between 6 to 12 months and it will give up to 10 jump-starts. Cygnett also state that you can charge between 3 to 4 USB drives from the 7500mAh ChargeUp. Furthermore, safety plays a key role with this product as gone are the days of connecting jumper leads to both cars and ensuring that one is earthed in order to prevent damage to your vehicle or other accidents.
In terms of connections, displays and inputs… the top of the unit has the charge level indicator and on the front side is the 12V jump connection, USB output (5v/2.4A), Power Switch and LED torch. So for those that have never jumped started a car or vehicle before, Cygnett also include a little instruction in order to help people with this process. All in all, it's a well designed product from Cygnett that doesn't feel cheap or flimsy but rather, something well made.
The product also comes with a portable carry case that includes Mosfet Smart Clamps. These copper clamps from Mosfet have been designed to provide additional supports to the user that include reserve protection, over current protection, short circuit protection, low voltage protection, reverse charge protection and high temperature protection. The 7,500 litnium battery of this charge has LEDs on the product to inform the user of the charge level and charging status. Furthermore, it doubles as an LED Super Bright Torch which is another is an ingenious move from Cygnett.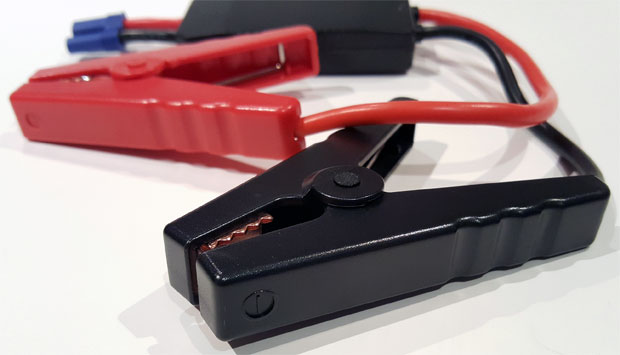 Final Thoughts?
The Cygnett ChargeUp Auto is a multifaceted product that is a must have device for people who like to travel or want an easy solution should their vehicle battery fail or need power on the go for their USB devices. More importantly, it's very easy to use and comes with a wealth of protective features for the both the user and the vehicles which doubles as a super bright torch!
Recommended!
Features
Convenient, safe, quick and effective jump-starting solution
For vehicles up to 3L Petrol or 1.7L Diesel
Up to 10 Jump-starts per full charge
Portable charging unit for various USB powered devices such as your iPhone, Camera or Headphones
3-4 smartphone charges
Featuring Mosfet Protection – the ultimate in safety for you and your vehicle
Solid Copper Clamp Jaws providing a strong charging connection
Built in super bright general function LED Safety Light
Holds charge for up to 6-12 months
450g / 171mm (H) x 87mm (W) x 31mm (D)