Hardware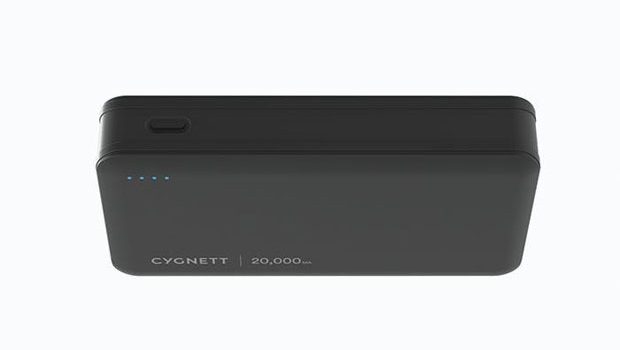 Published on August 30th, 2017 | by Tony Smith
Cygnett 20,000mAh Portable Power Bank Review
Summary: The Cygnett 20,000mAh Portable Power Bank is a must have device for all your portable power needs!
The 20,000mAh Portable Power Bank from our mates at Cygnett could probably bring Frankenstein to life, considering it has a powerful Lithium Polymer battery of 20,000mAh.
So what exactly does 20,000mAh allow for?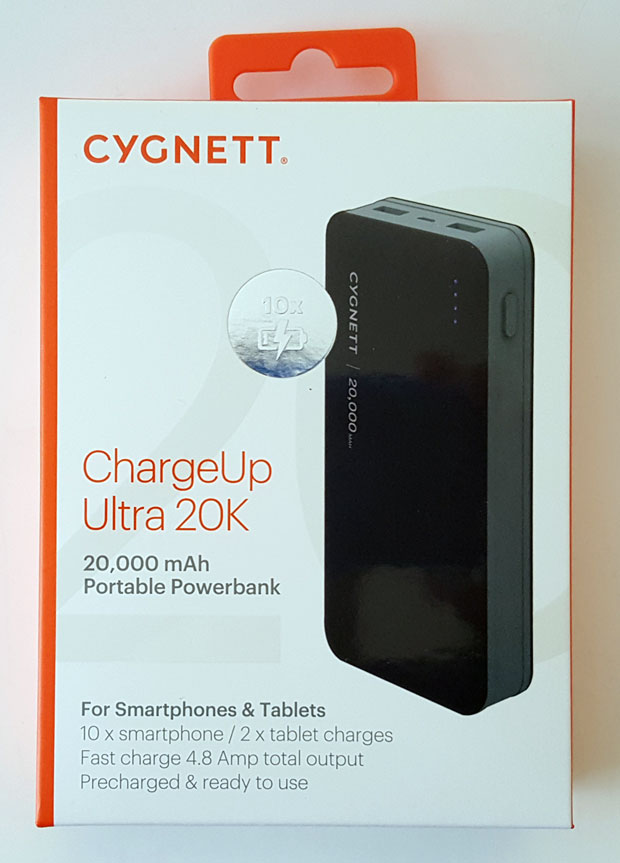 According to Cygnett it allows up to 10 charges to be charged by this Portable Power Bank. This is broken down into 10 charges for smartphones or 2 charges for tablets given their greater size. So basically anything that receives its power via a USB can be charged by the Cygnett 20,000mAh Portable Power Bank. Best of all, it comes pre-charged from Cygnett so you're ready to go.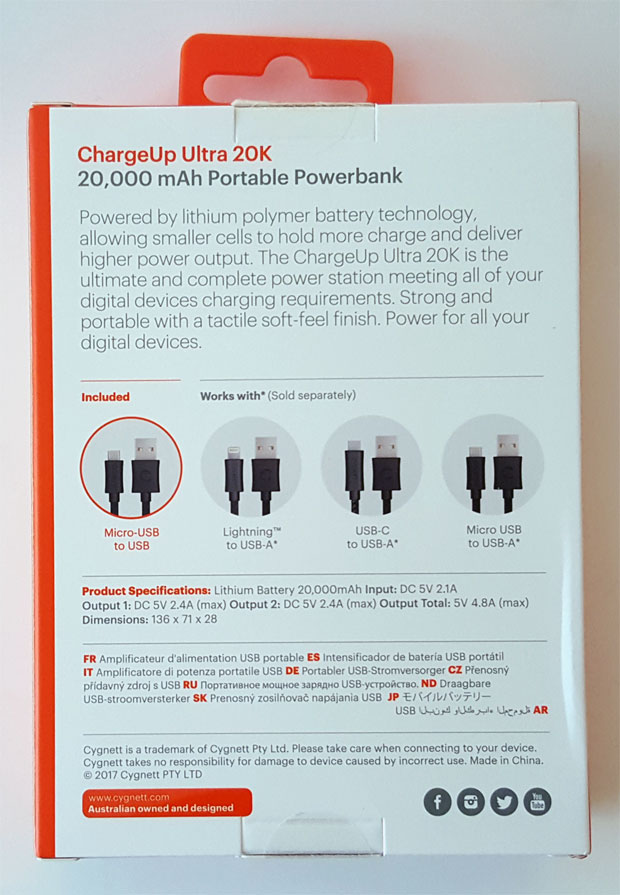 Although it looks like any other Power Bank, it has a soft touch finish with a black and grey trim which does make it stand out a little. It is a little on the heavier side due to the battery and weighs in at 372 grams with a measurement of 136mm (H) x 71mm (W) x 28mm (D) with 2 USB ports. It does come with a Micro-USB cable for charging and also connecting it to your Android device and Apple lovers will be pleased that it is compatible for iPhone and iPad devices, including the new lightning format. With that said, it is also compatible with USB Type-C items.
I also love the fact that it comes with 2 USB ports which of course allows you to charge multiple devices. The other clever feature from Cygnett is that there is an LED indicator display which monitors how much charge is left in the device. As mentioned, the product does come with a MicroUSB cable to charge the device, however it does not come with a wall charger. Once fully charged, the device will power itself off.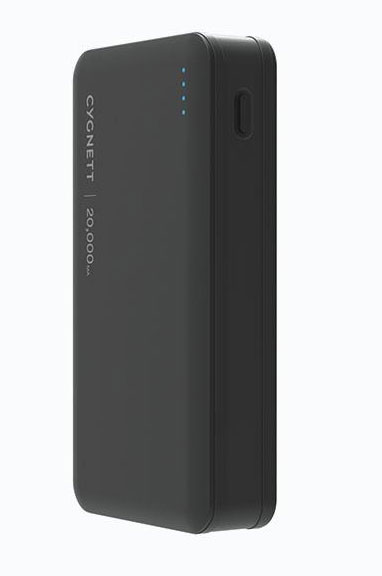 The total output of the device is 4.8 Amps that is split between both USB ports at 2.4 Amps. This also allows you to charge larger devices like tablets or laptops which use USB. Lastly, the Cygnett 20,000mAh Portable Power Bank comes with a 2-year warranty and is available from Cygnett or all good tech stores.
Final Thoughts?
If you travel quite often, the Cygnett 20,000mAh Portable Power Bank will definitely become part of your life because it offers a powerful battery to keep your devices powered and more importantly, it's quite small and relatively lightweight.