Games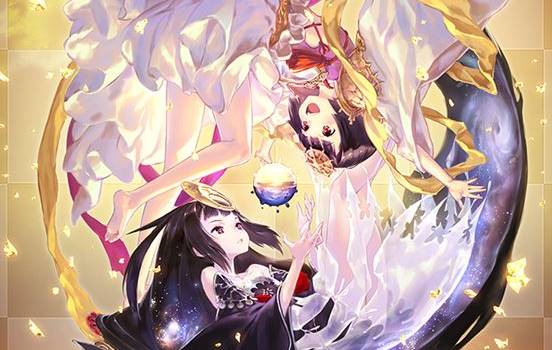 Published on March 7th, 2018 | by Admin
Cygames unveils Dawnbreak, Nightedge expansion for Shadowverse
Melbourne – March 5, 2018 – Japanese publisher Cygames has announced Dawnbreak, Nightedge, the next card expansion for its smash hit strategy card game, Shadowverse.
Dawnbreak, Nightedge will launch worldwide at the end of March, introducing new cards to the main game along with a new keyword, 'choose', to give card game cognoscenti access to unprecedented levels of strategic depth.
Dawnbreak, Nightedge is the eighth card set for the hit digital card game from Japan, and new cards from the set will be unveiled throughout March, including cards featuring the new 'choose' keyword. This new function will allow players to choose from a selection of different abilities or effects when they play certain cards – allowing canny deck-builders to adapt their in-game strategies on the fly.
The new expansion will also include two cards that come with free leader skins based on the results of the 1st Birthday Card Popularity Poll, which took place in the game last year.
And, cementing the game's reputation as one of the most generous games around, Cygames also announced that every player will receive a rare Legendary card for absolutely free. The particular card that players will receive will be announced later this month.
Gamers can get an early glimpse of Dawnbreak, Nightedge at PAX East, where the developer will be showing off Shadowverse as well as its paradigmatic smartphone RPG, Granblue Fantasy.
For more information about Dawnbreak, Nightedge, see the dedicated website:
https://shadowverse.com/cardpack/dawnbreaknightedge/