Events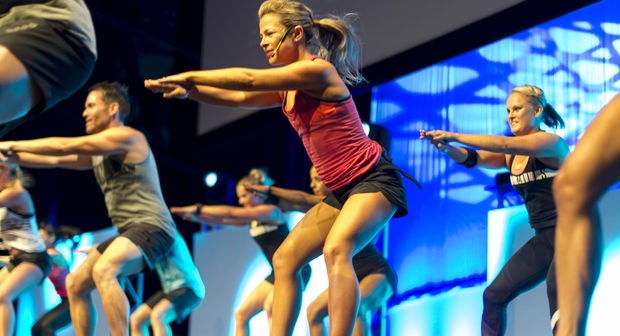 Published on April 3rd, 2016 | by admin
Cycling into the future: Australia's first immersive cycle experience comes to Melbourne
Les Mills, the company behind some of the most famous exercises classes in the world including BODYPUMP and RPM, will unveil a futuristic, never-before-seen concept cycle studio in Melbourne on Saturday April 30 that will fuse cinema, virtual reality and cycling.
THE TRIP™ is an immersive cycle class like no other that uses digital projection on cinema size screens and rock concert quality lasers and lighting to create new worlds to ride in, fusing exercise and entertainment on a mind-blowing scale.
Through the power of animation, participants might climb the side of an impossibly steep glacier, chase futuristic riders, sprint across lava flows or ride through a space age city.
THE TRIP often employs High Intensity Interval Training (HIIT) – short bursts of effort amid recovery periods – and the workout is polished off with a long cool down – riding amid fluffy clouds or into the sunset.
Les Mills Asia Pacific Sales and Marketing Director Matthew Spandow said THE TRIP creates a visual sense of purpose to a workout – a visual distraction that helps the participant forget they're exercising.
"By suspending belief, participants stop thinking about the workout and push themselves further," he said.
"Participants are quickly swept into the experience and begin leaning into turns and ducking under bridges, which adds even more intensity to an already powerful workout.
"This is exertainment – the next big thing in fitness. Watch this space as we continue to develop new classes that blur the lines between entertainment and exercise."
The studio will pop-up for two days at the Melbourne Convention & Exhibition Centre, on Saturday April 30 and Sunday May 1 as part of the international LES MILLS LIVE tour. Places are very limited.
Find out more and book here: http://www.lesmills.com/les-mills-live/melbourne-australia/