Games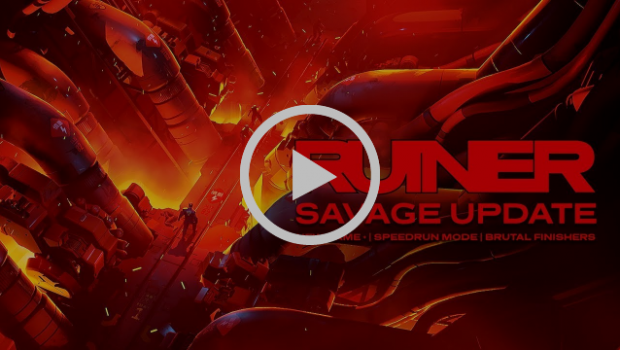 Published on November 21st, 2017 | by Admin
CYBERPUNK SHOOTER 'RUINER' UPLOADS NEW BRUTAL CONTENT IN 'SAVAGE UPDATE'
Rengkok – Developer Reikon Games have released a free update to their critically-acclaimed shooter RUINER that includes the brutal New Game+ and Speedrun modes alongside new weapons, outfits, and all-new finishing moves. RUINER is 33% off on Steam November 20 – 22 to celebrate the new additions.
RUINER's new Savage Update includes several heart pounding new additions for seasoned killers and gameplay tweaks for a more approachable RUINER for new citizens of Rengkok. The New Game+ mode ratchets up the intensity with a stroll through RUINER that will challenge even the best player while the new Speedrun mode adds in online leaderboards while removing everything but the action – pure combat as fast as possible.
The new update also includes ten new weapons to bring into battle alongside the new Ruiner Kills that add in violent crescendos to complete your kills with stylish gore. New RUINER outfits
complete the fresh look, allowing players to change their player model as well. The celebrated soundtrack also receives two additional tracks by Sidewalks & Skeletons.
If you or someone you love is looking to become an unstoppable psychopath with a super sweet video helmet strapped to their face, please visit ruinergame.com and follow @RuinerGame on
Twitter.