PS5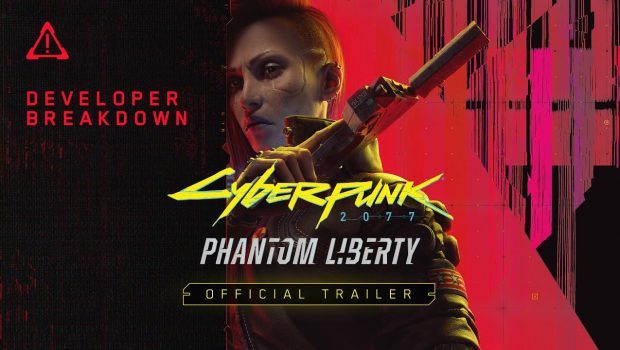 Published on September 21st, 2023 | by Branden Zavaleta
Cyberpunk 2077: Phantom Liberty Review (PS5)
Summary: Paired with the 2.0 Update, Phantom Liberty elevates a good game to a pretty good game. And while its bugs and oddities keep it in the shadow of The Witcher 3, Phantom Liberty offers the best storyline in Night City.
Cyberpunk 2077: The Phantom Liberty marks the end of the game's bumpy, buggy lifecycle. What was a game filled with crashes, bizarre visual abominations and flashers (of both kinds) has become a generally enjoyable open world. Even after this excellent 2.0 update, the main game has its hangups, but Phantom Liberty promises a new district and storyline. A slice of what Cyberpunk wanted to be. But does this final offering recapture those lost hopes and spent promises? Not entirely, but it's the best it's ever been. It's made a trip to Night City more than just eye candy– it's just plain fun now– but that's only if you can forgive the occasional crash and strange interaction.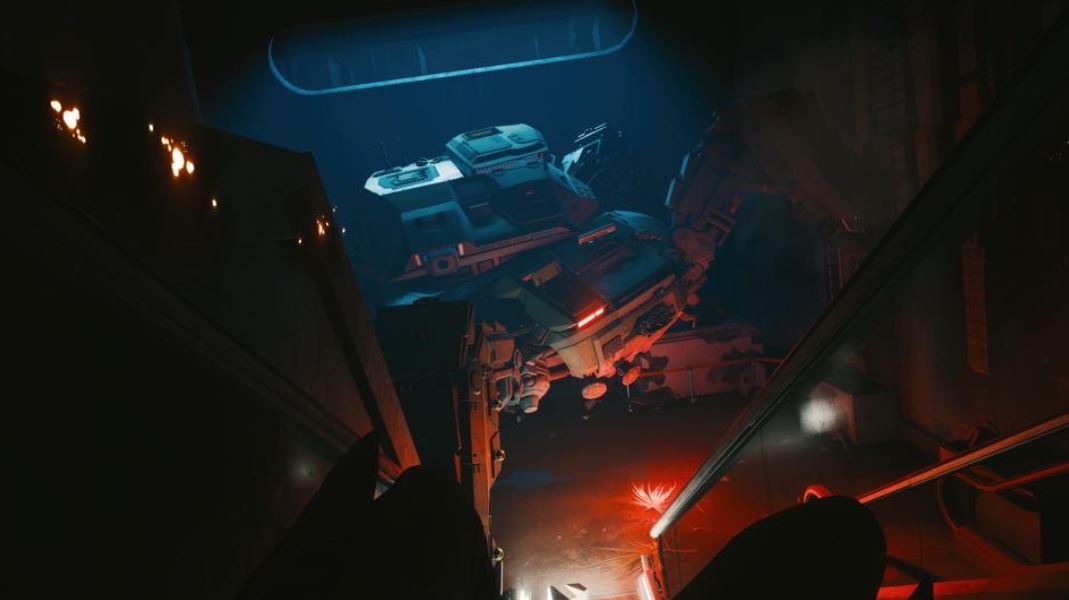 The 2.0 update almost overshadows the DLCs release. Everything has been overhauled, and all for the better. The new perks are exciting and useful, the police act naturally, grenades and health items act on recharge not hoarding, clothing is cosmetic, a lot less time is spent looting, and that's only scratching the surface. It feels like a new game, one that's simpler and more fun. If by some mix of luck and extreme patience you've wanted to play Cyberpunk 2077 but you've waited almost three years to do so, you've won. This is the best way to play, and skipping the many flaws it had at release will be a treat. That's not to say it's perfect– it still crashes occasionally, squeezes you into mostly linear storylines, and sometimes there's a problem with running out of ammo– but it's nothing you don't see in other AAA releases.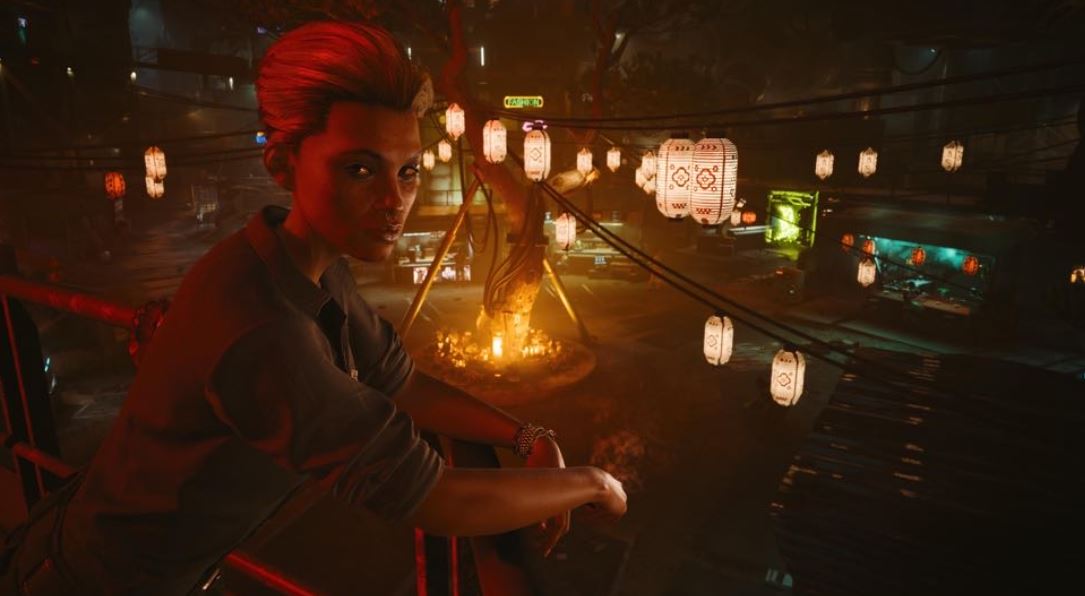 The Phantom Liberty DLC itself is also impressive. It's not a whole new world or anything so generous, it's simply another district in Night City, but the new characters and storylines are far more complex and defined than even the game's main cast. Despite the marketing, Idris Elba is only one slice of the excitement in Dogtown. The Phantom Liberty's logline is this: Air Force One goes down in the city's deadliest district, and V is offered a chance at salvation if they can get Madam President out alive. It definitely sounds like Escape From New York except in Night City, but that's only part one of a three-parter and there's a lot to enjoy. Soon after it twists into a spy thriller, then into a heist movie and continues evolving from there. It's true that you will hit the odd wall with decision making in this supposed role-playing game, it's not Baldur's Gate 3, but the upside is the delicately designed setpieces that beat out the main game's scenes completely.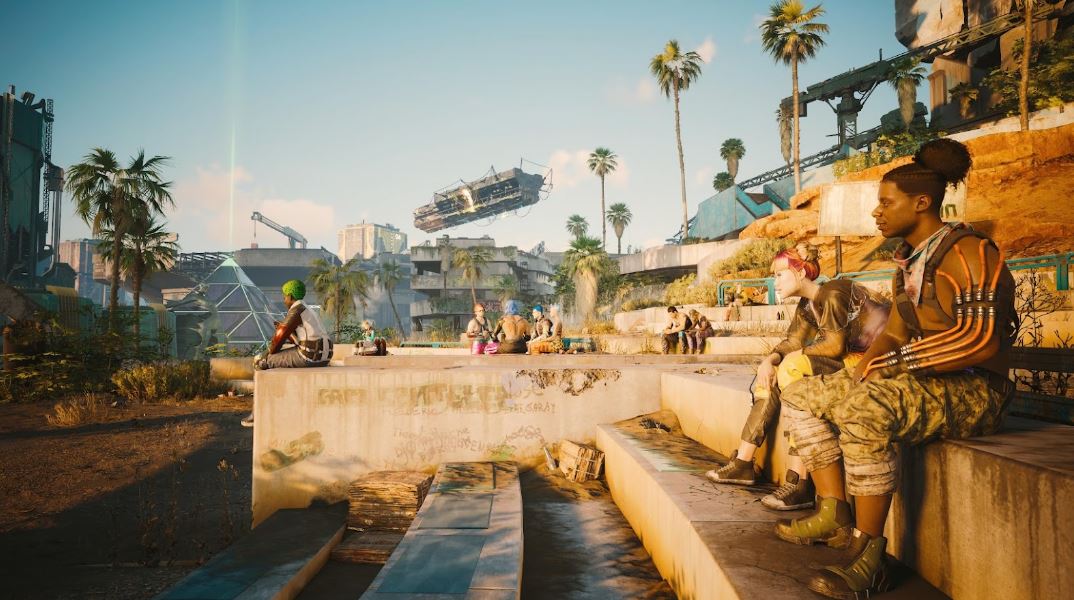 For example, take you and the president's daring escape. When you're cornered by an ambush, your netrunner friend saves by awakening a giant, dormant spider-mech. Watching the chaos erupt  is great, but once that fight is over, the mech goes haywire and rampages through the abandoned skyscraper. Soon, you and president Myers are scrambling through crashing concrete and up rusted escalators until you're trapped in a ruined shopping mall. It becomes the largest scale bossfight in the game, and it perfectly shows off how well the rehazles systems work. Dashing around, quick hacking, and firing off heavy weaponry– it's ultra memorable, and there's plenty more to come after that.
If The Phantom Liberty's main storyline was all that the DLC offered, that'd be enough. It really is that phenomenal. There's twists and turns, tough choices, and even time to hang out with the characters. It might've even been better if it were just the main story, because sadly the side quests seem a little rushed. Sure, there are a couple of fun ones, like being called in to clean up a messy situation like The Wolf from Pulp Fiction, or helping a brain-fried buddy become a BD star, but there's a lot of padding added in. The type where you just kill goons and say yes or no to a couple lines of dialogue. It never stoops to being truly generic, but since many are made mandatory during the main story, it turns what would be a tight 8 hours of high-grade content into 16 hours of pretty good.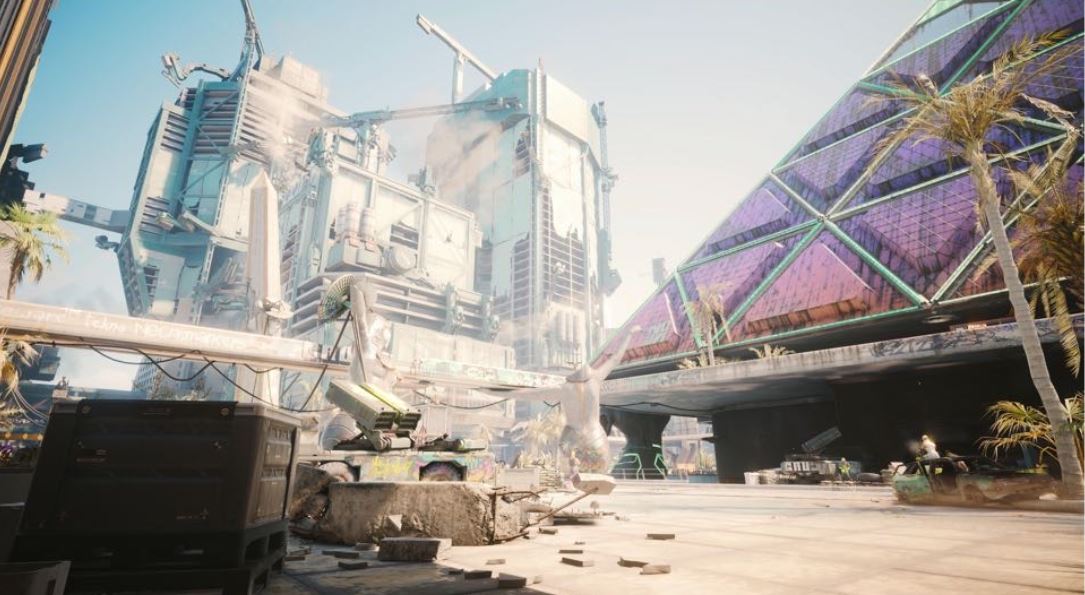 Final Thoughts
If you can look past the rough edges, like Reed saying that "This room hasn't been used in seven years", then flicking the light on to reveal a fresh pizza pie on the table, The Phantom Liberty and Dogtown is an excellent addition to Night City, and a highlight too. The main storyline, characters, locations, and set pieces all show off the heights of Cyberpunk 2077, giving glimpses of what it could have been. Even better is how new the game feels with the awesome rehauling provided by Update 2.0. It's a great DLC, one worth playing the main game for, so long as you can forgive a few bugs.