Games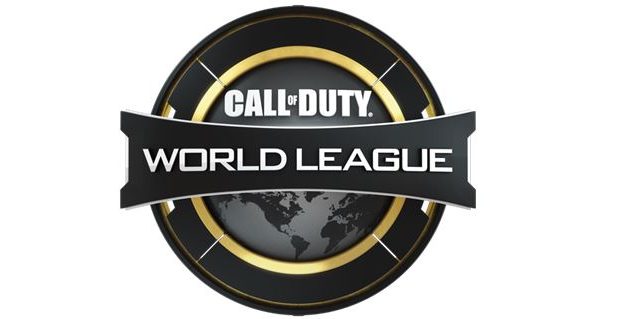 Published on January 23rd, 2018 | by Admin
CWL PRO LEAGUE STAGE 1 PRESENTED BY PLAYSTATIONR4 BEGINS TOMORROW
Sixteen Teams from North America, Europe and the Asia-Pacific Region to Compete for
Stage 1 Playoff Qualification, Carrying a $500,000 USD Event Prize Pool as Part of $4.2 Million USD CWL Season Prize Purse
January 23, 2018 – The 2018 Call of Duty® World League season continues tomorrow with the start of the CWL Pro League Stage 1, Presented by PlayStation®4.  The qualification-only, nine-week series features the top sixteen teams in Call of Duty esports from North America, Europe and the Asia-Pacific region as they compete for a spot in the playoffs, and a chance at a major share of the event's $500,000 USD prize pool – as part of the $4.2 million USD season prize purse, the largest in Call of Duty World League history.
The CWL Pro League runs from January 23 – March 22 at the MLG Arena in Columbus, Ohio. The CWL Pro League Stage 1 Playoffs begin April 6 – 8, 2018. The top four teams from each Division move on to the playoff series. All matches will stream weekly Tuesday, Wednesday, and Thursday on MLG.com/CallofDuty.
Ten teams from North America, five from Europe and one team from the Asia-Pacific region will faceoff in Call of Duty: WWII on the PlayStation®4 in two divisions of eight teams, which competes in two week blocks for a total of fourteen competitive matches within their Divisions. Divisions are determined by final seeding of teams based on CWL Pro Points accrued throughout the season and ending with the CWL New Orleans Open.
Division A
| | | |
| --- | --- | --- |
| Team Kaliber | Accuracy, Chino, Kenny, Theory | North America #1 |
| OpTic Gaming | Crimsix, FormaL, Scump, Karma | North America #3 |
| Rise Nation | Gunless, Loony, Methodz, TJHaly | North America #5 |
| Echo Fox | Assault, Aqua, Faccento, Saints | North America #7 |
| eRa Eternity | Bevils, Decemate, Fero, Ricky | North America #9 |
| Red Reserve | Joee, Joshh, Rated, Zero | Europe #2 |
| Vitality | Malls, Riskin, Wailers, Zayrox | Europe #4 |
| Mindfreak | Buzzo, Denz, Fighta, Shockz | Asia-Pacific #1 |
Division B
| | | |
| --- | --- | --- |
| Luminosity Gaming | JKap, John, Octane, Slacked | North America #2 |
| eUnited | Arcitys, Clayster, Prestinni, Silly | North America #4 |
| FaZe Clan | Attach, Pristahh, Replays, Zoomaa | North America #6 |
| Team EnVyUs | Classic, Huke, Slasher, Temp | North America #8 |
| Evil Geniuses | Aches, Apathy, Enable, Nameless | North America #10 |
| Splyce | Bance, Jurd, Madcat, Tommey | Europe #1 |
| Unilad | Moose, Seany, Skrapz, Wuskin | Europe #3 |
| Epsilon | Dqvee, Hawqeh, Nathan, Vortex | Europe #5 |
The complete CWL Pro League schedule is available online. Divisions will compete on the following dates:
Division A:

Block One: January 23 – February 1
Block Two: February 20 – March 1

Division B

Block One: February 6 – February 15
Block Two: March 13 – March 22