Films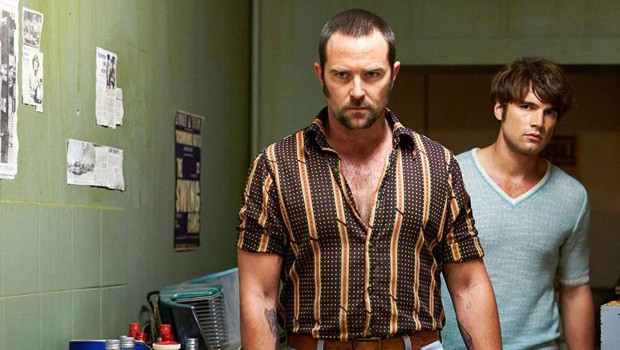 Published on September 23rd, 2015 | by Admin
Cut Snake – Film Review
Reviewed by Debbie Zhou on September 23rd, 2015
eOne presents a film by Tony Ayres
Written by Blake Ayshford
Produced by Michael McMahon and Trevor Blainey
Starring: Alex Russell, Jessica De Gouw and Sullivan Stapleton
Music by Cornel Wilczek
Cinematography by Simon Chapman
Film Editing by Andy Canny
Running Time: 94 minutes
Rating: MA15+
Release Date: September 24th, 2015
Director Tony Ayres' Cut Snake strives hard to mould itself as a dark thriller that explores the moral ambiguities of the human heart, but it falls under confused direction and a poor script, which leaves the film  disjointed and its meaning clouded. Cut Snake's premise and thematic material had the potential to raise an Australian film into the realm of a nail-biting drama, but unfortunately, its attempts to dip its toe into too many things means it fails to achieve an effective and suspenseful tone.
Set in Melbourne in the mid-1970s, Cut Snake tells the story of Sparra Farrell (Alex Russell), who is newly-engaged and living a modest but 'perfect' life with Paula (Jessica De Gouw). However, Sparra's new life is turned around at the arrival of Pommie (Animal Kingdom's Sullivan Stapleton), who tracks Sparra down to drag him back into a dark past. Such a concept opens up multiple avenues to delve into Sparra's mysterious history—the hook of the film itself. The audience want to discover the supposedly grim and bleak undertones of Sparra's character, and the meaning of his relationship with Pommie. But the script by Blake Ayshford prevents such developments, stifling the film in a long set-up between Sparra and his relationship with Paula. While important to introduce the characters' romantic connection to juxtapose against Sparra's link with Pommie, the tension is sacrificed alongside the frustratingly forced dialogue. Ayres seems persistent in his desire to maintain a burning mysteriousness around Pommie's appearance, but as a consequence, he sucks any possible light moments out of the film, giving his characters a dreary seriousness that renders as stale and tiresome.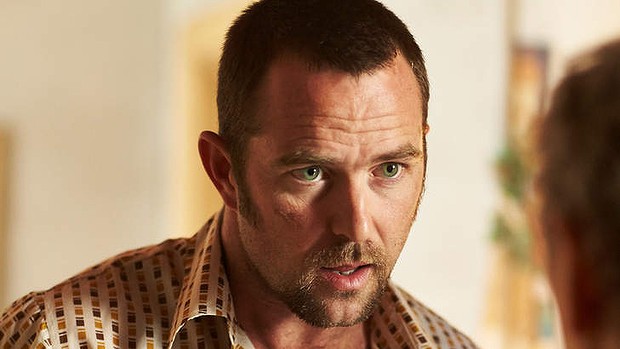 The main drawback of Cut Snake is its blatant inconsistency, in both its aesthetic choices and directional wanderings. The opening sequence of the film showcases a clear crispness and close-up of a cigarette, foreshadowing a prevalent motif and the ever-burning tension that Cut Snake endeavours to envelop in the film. But this sharp image feels dramatically out-of-place against the gritty, brown look it encompasses later on, which is used to reflect the criminal undercurrents that merge into Sparra's present life. The identity of Cut Snake then becomes confusing— it cannot decide what it wants to be. This similar incoherency is echoed in its amalgamation of various genres: it is not only a thriller, but also a drama, and then a complicated romance. They do not cohere strongly in its short running time, leaving apparent plot holes and strange editing cuts that halt conversations with slight potential. The film's lack of focus means that the drama fails to move progressively at a rate effective enough to captivate the audience's attention. With such 'moral stakes' at the pinnacle of Cut Snake's premise, it is a shame that the film's inability to flesh out its characters' purposes deflates any sort of concern about the final plot outcome.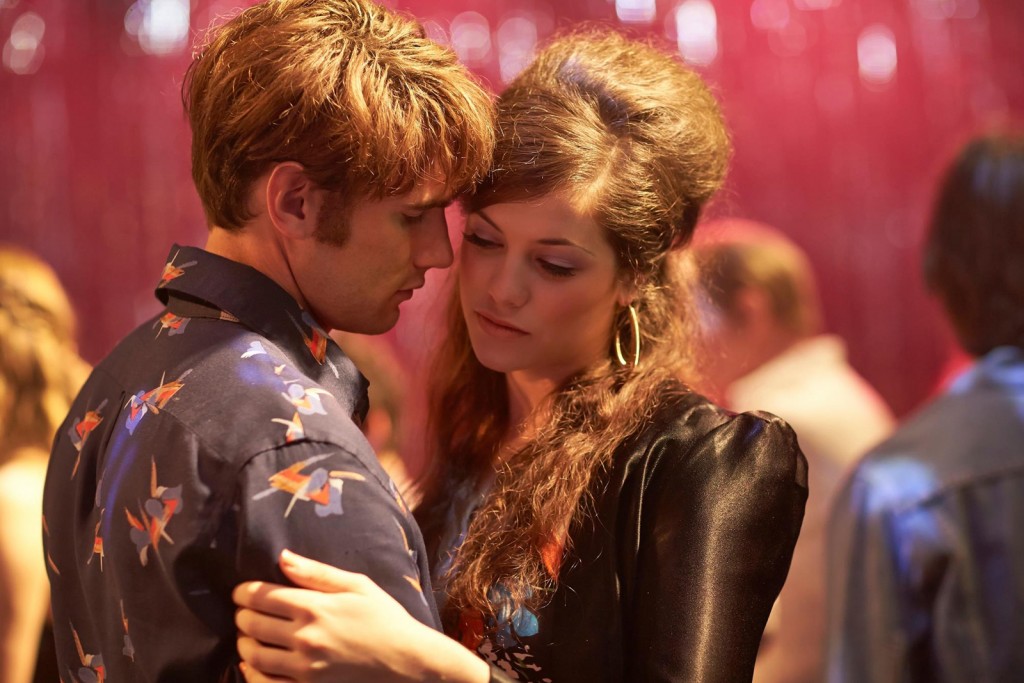 The more promising aspects of this Australian film are the emerging actors of Alex Russell and Sullivan Stapleton, who with great chemistry convey anguished and emotionally resonant performances. While the script disallows complete commitment to their characters, both do their best with a convoluted storyline and drag the film to somewhat believable heights. At times, Cut Snake even looks decent, the use of shadows and a brooding aesthetic works well to amplify the melancholic atmosphere. But with an overbearing score, the film is technically imperfect, relentlessly dramatising each emotional beat, and stripping the film of any belief and curiosity. The fact that the meaning behind the name Cut Snake is never properly realised represents the film's ultimate flaw: its inability to follow through with a specific thematic concern, which leaves it feeling over-stuffed and ultimately forgettable.
Summary: Cut Snake strives hard to mould itself as a dark thriller that explores the moral ambiguities of the human heart, but it falls under confused direction and a poor script.