Drama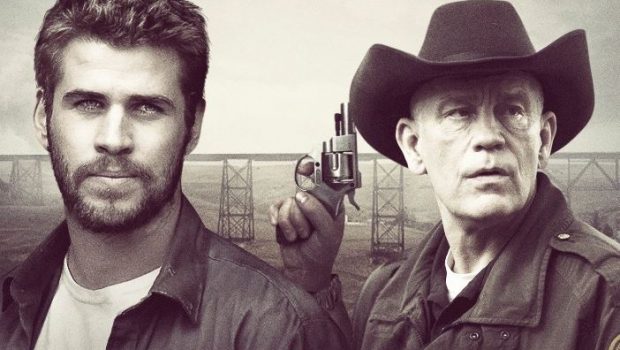 Published on April 12th, 2016 | by admin
CUT BANK starring Liam Hemsworth, Billy Bob Thornton and John Malkovich available May 4
On May 4th Shock Entertainment will release for the first time in Australia CUT BANK, the American thriller film directed by Matt Shakman and Robert Patino. Starring Michael Stuhlbarg and Liam Hemsworth, Billy Bob Thorton, John Malkovich, Teresa Palmer, the film made it's world premiere at the 2014 Los Angeles Film Festival before being selected to be screened in the Contemporary World Cinema Section at the 2104 Toronto International Film Festival.
"A tense and captivating thriller." – Twitch Film
DWAYNE MCLAREN (Liam Hemsworth, Hunger Games), a high school star athlete recently turned auto mechanic, dreams of getting out of tiny Cut Bank, Montana, USA –  the coldest town in America – and whisking his pageant-hopeful girlfriend, CASSANDRA (Teresa Palmer), away to the big city. But his plan to do so sets in motion a deadly series of events and thrusts him into a police investigation headed by SHERIFF VOGEL (John Malkovich), the protector of Cut Bank and the closest thing Dwayne has to a father figure. Panic sweeps across the community in mere hours, but things are not what they seem. Cassandra's father BIG STAN STEELEY (Billy Bob Thornton) is the only one who seems to realise this. However, the damage is already done and the events that unfold change Dwayne's life – and the life of the town – forever.
"A sharp small-town noir that doesn't take itself too seriously." – The Dissolve
DIRECTOR'S STATEMENT
Cut Bank, Montana — the coldest spot in America.  Nestled between the Great Plains and Canada, this is a tiny town frozen in time.Innocent and humble, it could have been painted by Norman Rockwell or Edward Hopper.  Everyone knows everyone else.  It's a main street of smiling faces.
With the exception of Dwayne McLaren—a young auto mechanic and former high school football star who wants to get the hell out of Cut Bank.  He knows that a place trapped in the past has no future for him. Dwayne's actions set in motion a series of events that will change his life, and the life of the town, forever.
CUT BANK  is a taut, slyly humorous tale of greed & deceit.  A brilliant ensemble drama in the tradition of Blood Simple and The Last Picture Show. But it is foremost a thriller: a terrifying journey to confront a serial killer in this strange Midwestern town.
CUT BANK is released for the first time in Australia on Blu-ray and DVD through Shock Entertainment on 4th May 2016.