Games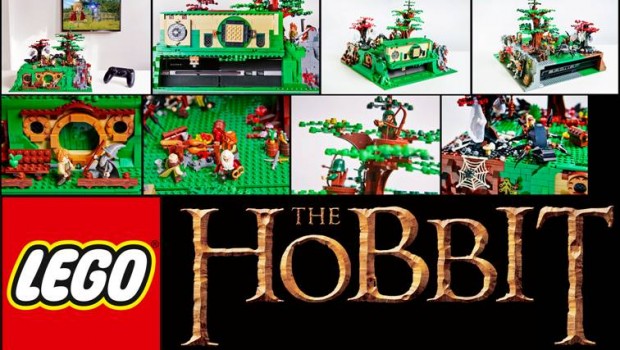 Published on April 17th, 2014 | by admin
CUSTOMISED PLAYSTATION®4 RECEIVES LEGO® THE HOBBIT™ VIDEOGAME TREATMENT WITH OVER 2,500 LEGO BRICKS
Ryan "The BrickMan" McNaught creates one-of-a-kind PS4™ to celebrate the release of LEGO® The Hobbit™ videogame available in stores now
SYDNEY, AUSTRALIA. – April 17, 2014 – The Hobbit character favourites Bilbo Baggins, Gandalf the Grey and the Dwarves of Erebor have embarked on an epic new adventure for their latest quest…atop a PlayStation®4 (PS4™) system, elaborately customised with over 2,500 LEGO bricks.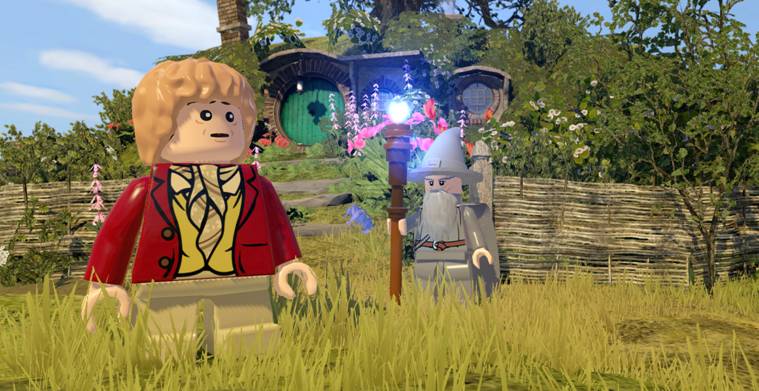 Ryan McNaught, the only LEGO certified professional builder in the Southern Hemisphere, was commissioned to create the unique piece. The ultimate fan console brings to life several scenes from LEGO The Hobbit videogame and The Hobbit: The Desolation of Smaugmovie in minute detail including:
A "Hobbit Hole" façade – Bilbo Baggins' home – that lifts up to uncover the disc drive, power and eject buttons of the PS4
Legolas Greenleaf and Tauriel come to the rescue to battle a swarm of giant spiders in the treacherous forest of Mirkwood
The Dwarves of Erebor taking a break from their quest to enjoy a delicious lunch
The Gundabad Orcs lying in wait to ambush the great warrior Beorn at the entrance of the fortress ruins of Dol Guldur
The intricate construction, which took more than 12hours to build, includes over 2,500 LEGO bricks held together with top-secret LEGO  -issue glue.
Ryan McNaught, commented: "Middle-earth is such a deeply rich world.  Not only was this a really fun project to be involved in, this might just be the most elaborate, customised next- gen console ever made."
LEGO The Hobbit, which is now available in Australia, sends players of all ages on an unforgettable interactive journey through the first two films in The Hobbit Trilogy, The Hobbit: An Unexpected Journey and the The Hobbit: The Desolation of Smaug.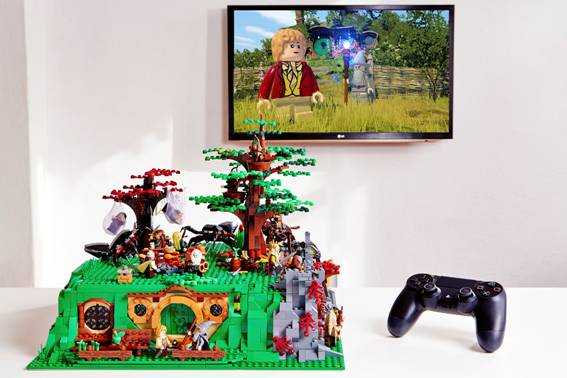 Players will follow Bilbo Baggins as he is recruited by the Wizard Gandalf to aid Thorin Oakenshield and his Company of Dwarves. Bilbo leaves the comforts of the Shire on a journey through Middle-earth to help the Dwarves reclaim their lost Kingdom of Erebor within the Lonely Mountain. Along the way, he is introduced to ravenous Trolls, dangerous Orcs and, of course, Gollum and his precious Ring. Players will utilise and combine the Dwarves' unique abilities – often with hilarious results – to solve the most diverse Quests of any LEGO videogame to-date.
LEGO The Hobbit Videogame is now available for Xbox One®, Xbox 360®, PlayStation®4, PlayStation®3, Wii U™, Nintendo 3DS™, PlayStation® Vita, and PC.
The Hobbit: The Desolation of Smaug, the second film in the The Hobbit Trilogy is now available for purchase in Australia on Blu-ray 3D, Blu-ray, DVD and Digital Download.