Games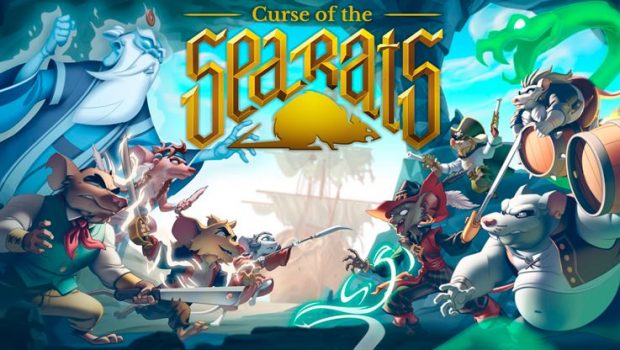 Published on April 7th, 2023 | by Admin
'Curse of the Sea Rats' Launches Today!
PQube and developer Petoons Studio are proud to announce that upcoming 'ratoidvania' adventure 'Curse of the Sea Rats', is releasing today for PC, Nintendo Switch, PlayStation 5, PlayStation 4, Xbox Series X|S & Xbox One!
Embark on the epic journey of four prisoners of the British empire, transformed into rats by the notorious pirate witch, Flora Burn. To regain their human bodies, they will have to fight many dangerous bosses, uncover the secrets of the vast Irish coast, and ultimately capture the witch who cursed them.
Classic metroidvania platforming & combat – Explore and fight your way through a wide variety of stunning locations along the 18th century Irish coast
Choose one of four unique heroes with their own playstyles and skill trees – Develop your skills as David Douglas, Buffalo Calf, Bussa, and Akane Yamakawa
Stunning hand-drawn art and animations – 2D animation inspired by classic animated films combines seamlessly with detailed 3D environments
Local co-op for up to 4 players – Drop-in/out with a flexible 2-4 player local co-op mode
Challenging boss battles – Take on Flora Burn's elite crew! Learn attack patterns and anticipate their moves to emerge victorious
Get Spiritual – Gather Spiritual Energy to use on the extensive skill trees to upgrade your characters!
X Marks the Spot – Search for hidden treasure, help characters find specific items and purchase consumables from the quartermaster to give you the edge in battle
'Curse of the Sea Rats' Is Releasing Today on PC, Nintendo Switch, PlayStation 5, PlayStation 4, Xbox Series X|S & Xbox One!