Blu-ray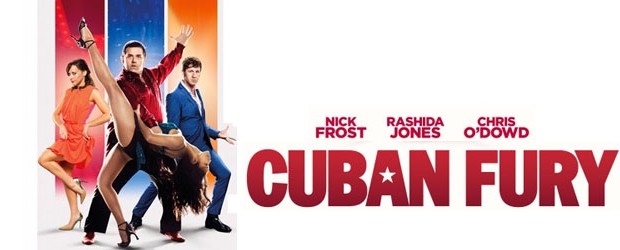 Published on May 14th, 2014 | by Admin
Cuban Fury coming soon to DVD and Blu-ray!
Universal Sony Pictures Home Entertainment is releasing Cuban Fury – available to own on Blu-ray ™ and DVD including UltraViolet™ from July 31, 2014.
British comedic genius, NICK FROST, is back on your screen with his latest offering of laugh out loud comedy.
London, England 1987; thirteen year old Bruce Garrett (NICK FROST) is a natural born dancer with fire in his heels and the world at his feet. Bruce is set to take the UK Junior Salsa Championships by storm until a run-in with some local bullies on the streets of London leaves him with little confidence and robs him of his desire to dance professionally. Twenty five years later, Bruce is out of shape and out of love. Trapped in a constant circle of self-pity, depression and greasy fast food dinners, Bruce is living a wasted life.
It takes Julia (RASHIADA JONES), his smart, funny, gorgeous new boss to force him to confront the demons of his past and re-examine his passionless existence. Bruce fears it's an impossible challenge- she's way out of his league and his long held self-doubts prove tricky to shed. Luckily for him, Julia also has a secret passion… salsa dancing. Maybe this is his way in but life is never that easy for Bruce. First he's got to get past Drew (CHRIS O'DOWD), jerk of the office and Bruce's tirelessly taunting team manager. Drew makes no secret of his desire to make Julia his latest conquest.
Somehow, with a lot of handholding from loyal sister Sam, his old mentor Ron (IAN MCSHANE) and crazy new amateur salsa pal Bejan, Bruce must learn to unshackle his dancing beast, regain his long lost fury and claim the love of his life…and he's got to do it all On The Dance Floor…
The producers of Shaun of the Dead, Hot Fuzz, Scott Pilgrim, Paul and The World's End bring together some of the finest comedy talent with some of the worlds best salsa dancers. With a thumping score, a dash of sequins and a large squeeze of comedy and romance, Cuban Fury is a movie cocktail that satisfies like no other.