Games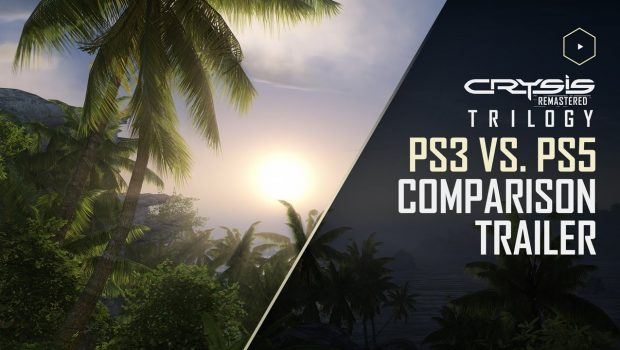 Published on September 3rd, 2021 | by Adrian Gunning
Crysis Remastered Trilogy, coming out on PlayStation and Xbox, 15th October
Crytek announced that the Crysis Remastered Trilogy, a great value all-in-one bundle featuring the remasters of the iconic single-player campaigns from Crysis, Crysis 2, and Crysis 3, will launch on Xbox and PlayStation platforms 15th October. Additionally, twenty art cards randomly inserted into day one orders for each format will be numbered and autographed by members of the development team.
The Crysis Remastered Trilogy is optimised and enhanced towards next-generation consoles meaning the Crysis games play smoother and better than ever before. The original games played at an average of 720p resolution and up to 30 FPS. On Xbox Series X & PlayStation 5 the Crysis remasters play between 1080p and 4K at up to 60 FPS, achieved with Dynamic Resolution for excellent performance on today's hardware. In addition to substantial performance gains, Crysis Remastered Trilogy features improved lighting and visually enhanced characters, weapons, and environments, plus high-definition textures for crystal clear images.
Ahead of the 15th October launch, Crytek has released a comparison video showcasing the difference between the remasters on Xbox Series X and PlayStation 5 compared to the original games on Xbox 360 and PlayStation 3.