Comics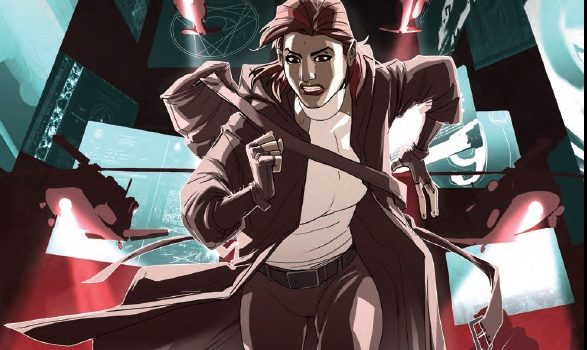 Published on July 31st, 2016 | by Lyla Saudi
Cryptocracy #2 Comic Book Review
Summary: We now who secretly controls our world but the question is - are they the bad guys or the good guys?
Cryptocracy #2 is out and the theories are true. There is a New World Order controlling every facet of our daily lives, only now instead of keeping an eye on us they have to keep an eye out for each other. Written by Van Jensen and illustrated by Pete Woods, Cryptocracy #2 is set to expose the hidden rulers of our world for who they really are, that is if they don't get themselves eliminated first.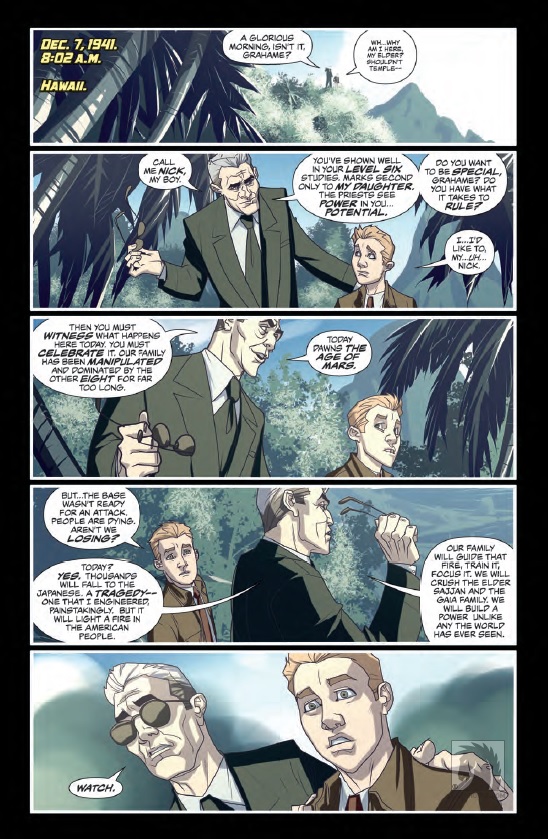 A shadowy group called the 'Nine Families' have ruled our world's government for centuries from the depths of the unknown. Secretly hidden away from us, the families (each named after a planet in the solar system) are responsible for the shape that the world is in.
Behind every conspiracy theory (they were there), behind every catastrophe (they planned it) and behind every war (they were responsible). We have been their puppets and they, unbeknownst to us, have been our puppeteers.
But their secrets are not safe anymore. Bela, the conspiracy blogger, has received information from an unknown whistle blower and is about to expose the families through her live podcast 'Broadcast from the Beyond'.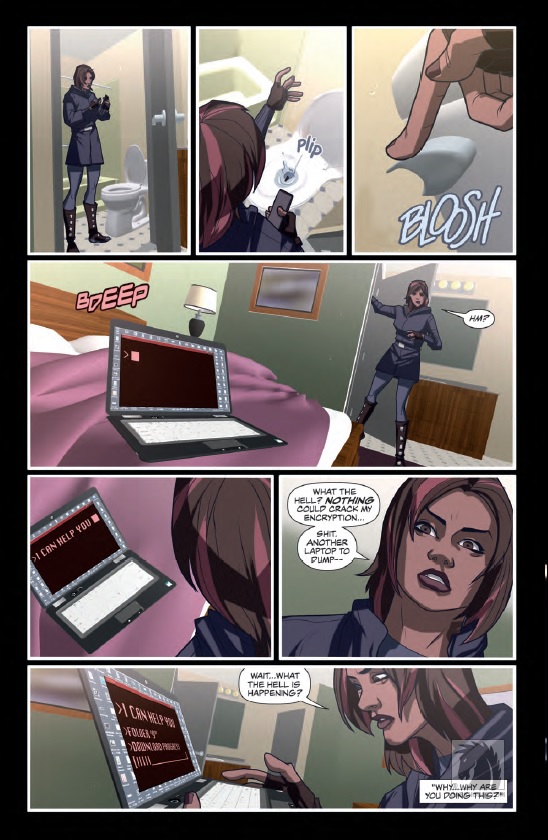 And if that isn't enough for Grahame, one of the leaders of the family Mars (who we met in the previous issue) to deal with, another leader is dead. Tracked down and murdered by an assassin who calls himself 'The Harbinger'. An ancient prophesised hitman sent on a mission to rid our world of all the nine families and to bring us justice for the harm they have secretly caused (or so we are led to believe).
After barely escaping another assassination attempt Grahame is introduced to the keepers of the prophecies. Here he learns the true intentions of the assassin and must find a way to protect his family and humanity or see our world plunged into a new age of darkness.
Writing
The story progresses quickly but it never feels rushed. The concept is different in this issue where it focuses on the nine families as opposed to the conspiracy theories and cryptid creatures we saw in the first issue. The dialogue is simple yet engaging .We learn more about the main characters, their personalities and their capabilities, creating more of a bond with them but also making you  question – who are the bad guys in this story?  I wanted Jensen to explore (more) some of the elements that made the first issue great – the cryptids, modern references to pop culture and the relationship between Grahame and Bela but I am sure this will all be covered in the next coming issues. The book finishes with a Q&A column between Jensen and some of his fans which I enjoyed reading as it gives you more of an insight to Van Jensen's conspiracy theorising side.
Artwork
Cryptocracy has made me a fan of Pete Woods's artwork. He has a way of capturing the story and bringing it to life with his colours and illustrations. He uses different tones and hues to capture the essence of the moods, situations and locations of different scenes and there is great attention to detail when it comes to portraying character's feelings through their facial expressions. I did find that a couple of panels seemed a bit flat but overall the artwork is great.
Final Thoughts?
The first issue for me was the star of this series but that is not to say that this issue is bad. I enjoyed it and can't wait to know what happens next. I would recommend getting your hands on a copy. There is a great story unfolding here and I for one need to know what happens next!
Comic Book Details
Publisher: Dark Horse Comics
Writer: Van Jensen
Artist: Pete Woods
Cover Artist: Pete Woods
Genre: Action/Adventure, Science-Fiction
Publication Date: July 27th 2016
Format: FC, 32 pages; Ongoing