Hardware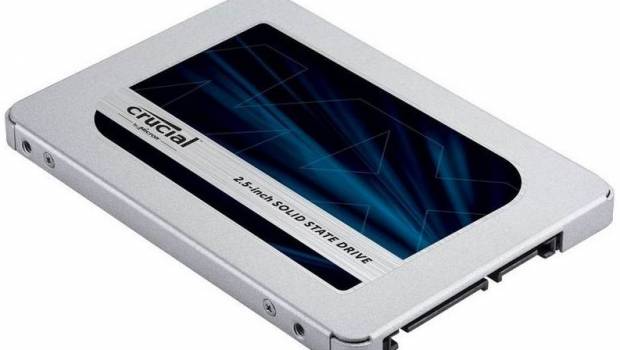 Published on January 22nd, 2018 | by James Wright
Crucial MX500 Solid State Drive Review (Jan 2018)
Welcome to the future of Crucial drives with their latest SSD, the MX500 that is not only affordably priced but packs some excellent features, particularly if you're on a budget. With a sequential read of up to 560MB/s and a write of 510MB/s plus random read/write times of 95K and 90K IOPS, not to mention technology to ensure data integrity and encryption, the Crucial MX500 definitely ticks all the right boxes when it comes to its features and performance.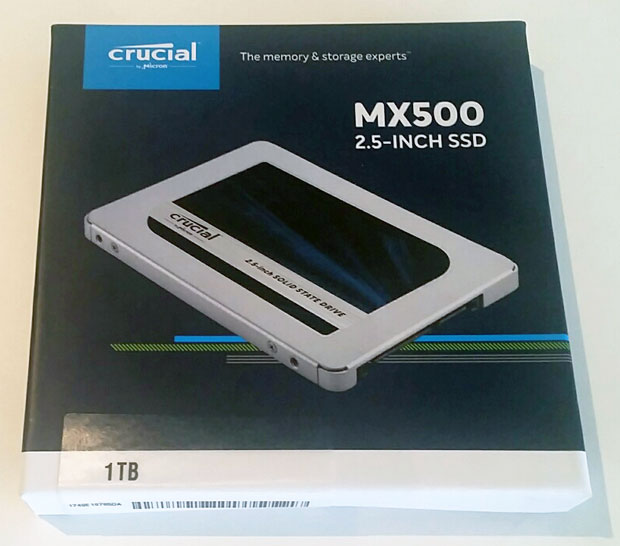 With that said, the MX500 comes in a handful of sizes that include 250GB, 500GB, 1TB (reviewed) and 2TB. The MX500 is also powered by a 64-layer 3D NAND technology with a Silicon Motion SM2258 controller that not only improves the overall performance of this SSD but also its efficiency. Furthermore and depending on size, the MX500 is available in two form factors with models from 1TB and under with 2.5″ and M.2 with the 2TB mode only available in 2.5″.
It also comes with an impressive 5-year warranty and even the software required to transfer your information from your existing drives with Acronis True Image HD plus a spacer to ensure that it fits in a variety of computers. Having used Acronis in the past, this software is not only quite easy to use but flawlessly allows you to transfer your entire operating system and its data contents from one drive to another that is made very simple by its wizards.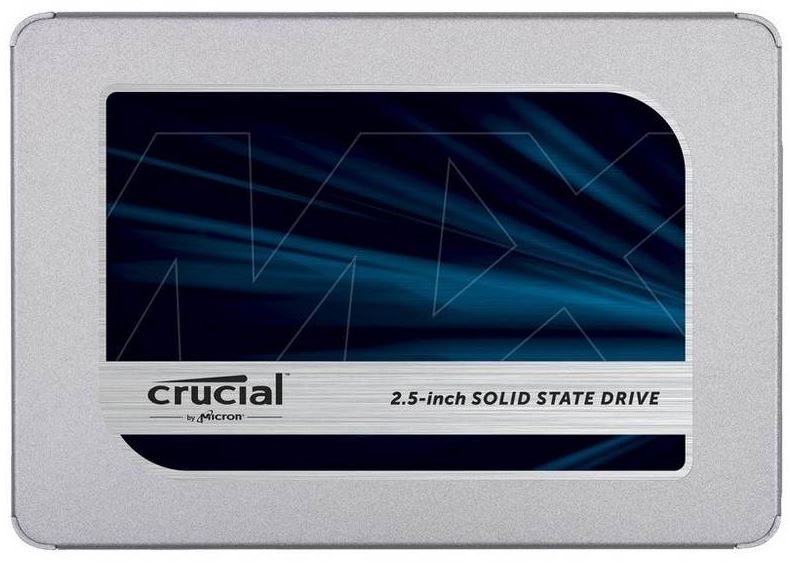 Out of the box, the MX500 is almost identical to its predecessors in its appearance with the only difference being the label on the back that includes information such as the model number or serial number. Apart from the spacer, you also get all the relevant cords needed in connecting this SSD to your system which makes the installation process a stress free one.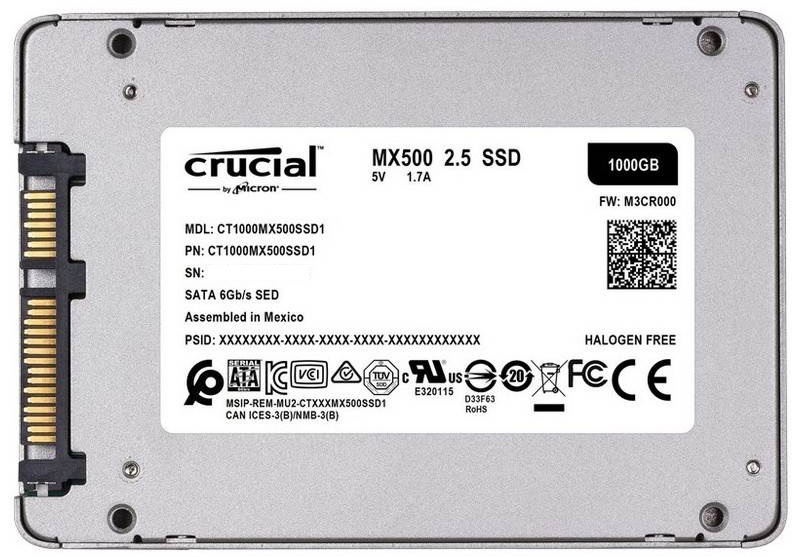 Technical Specifications
Form Factor: 2.5", M.2
Capacity: 2TB (2.5" only) | 1TB | 500GB | 250GB
Interface: SATA 6Gb/s
Sequential read: 560MB/s
Sequential write: 510MB/s
Random read: 95K IOPS
Random write: 90K IOPS
TBW: 700TB | 360TB | 180TB | 100TB
MTTF: 1.8 million hours
Warranty: 5-year limited
Operating temperature: 0°C to 70°C
Benchmarks
A word of warning about benchmarks… it is subjective and can be manipulated, however the new MX500 from Crucial does live up to its expectations, particularly the scores given by this company. Our first test was the very popular CrystalDiskMark which is a staple in the world of reviewers and benchmakers.
CrystalDiskMark
Seq Q32T1 – 564.5MB/s (Read) – 523.1MB/s (Write)
4KiB Q8T8 – 405.3MB/s (Read) – 384.5MB/s (Write)
4KiB Q32T1 – 221.8MB/s (Read) – 199.2MB/s (Write)
4KiB Q1T1 – 39.4MB/s (Read) – 109.7MB/s (Write)
As you can see from the results, the MX500 scored exceptionally well in CrystalDiskMark and is definitely on the upper end of the spectrum for SSD's. Next up was AS SSD which does mirror more real-world scores but is still up there in the numbers.
AS SSD
Seq – 533.2MB/s (Read) – 491.8MB/s (Write)
4K – 38.21MB/s (Read) – 85.6MB/s (Write)
4K-64Thrd  391.5MB/s (Read) – 343.3MB/s (Write)
Acc.time – 0.037ms (Read) – 0.039 (Write)
AS SSD also has a program simulator with the MX500 scoring 473.21MB/s and for its gaming simulation, it rocked with an impressive 590.34MB/s. The last test was HD Tune Pro that also mirrored the higher results of the above tests with a read score of 529MB/s and a write of 489MB/s. For real-world testing, Windows 10 booted up in just 21.3 seconds and overall, gaming and loading programs was a smooth experience…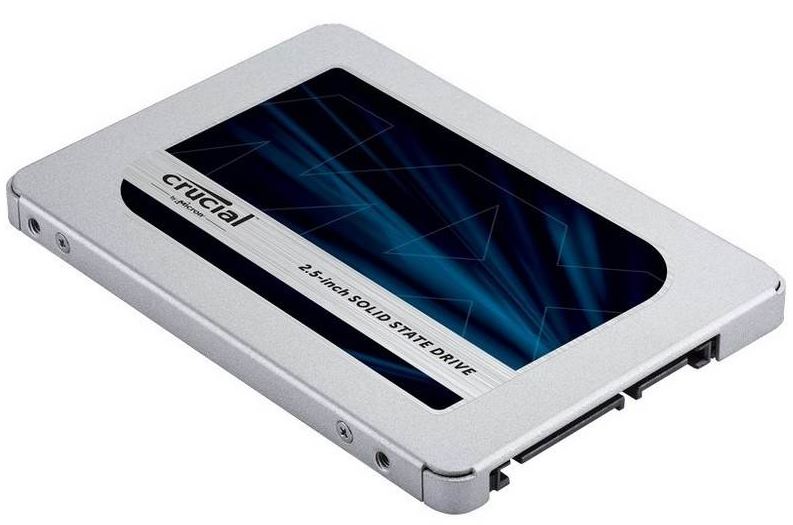 Final Thoughts?
Crucial should be commended with their latest SSD as this company provides the perfect solution in upgrading your existing hardware or for those wanting a brand new system, a component SSD for their new system. Additionally, Crucial offer some competitive pricing on their new range of MX500 drives that definitely caters for your budget.