Hardware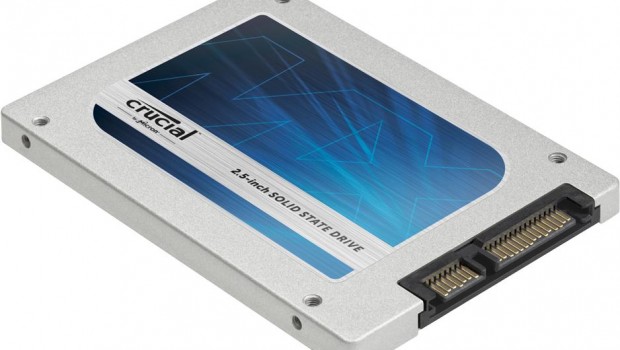 Published on July 27th, 2014 | by Admin
Crucial MX100 256GB Review
Summary: The Crucial MX100 256GB has some great features that is quite reasonably priced and offers some decent speeds for both gamers and PC enthusiasts!
Crucial MX100 256GB SATA 6Gb/s 2.5″ Internal SSD
Brand: Crucial
Form Factor: 2.5-inch internal SSD
Module Size: 256GB
Specs: Crucial MX100 256GB SATA 6Gbps 2.5″ Internal SSD • 550 MB/s Read / 300 MB/s Write
Series: MX100
Product Line: Client SSD
Interface: SATA 6.0Gb/s
Part number: CT256MX100SSD1
Micron have just released one of their fastest SSD units to date with the Crucial MX100 that comes in three sizes 128, 256 (Reviewed) and 512GB which is ideal for gamers, PC enthusiasts and users of high intensity multimedia products. It also boasts improved energy efficiency, adaptive thermal protection, improved encryption technologies and power loss protection. The manufacturer also boasts speeds of up to 550MB/s with sequential reads for both compressed and incompressible data that is ideal for applications or games that require constant accessing of the hard drive.
Specifications
Controller: Marvell 88SS9189
NAND: 16nm 128Gb/20nm 128Gb
Configurations: 2.5" 7mm
Capacities:

128GB (CT128MX100SSD1)
256GB (CT256MX100SSD1)
512GB (CT512MX100SSD1)

Performance:

Seq. Read: 550MB/s
Seq. Write: 150 to 500MB/s

PC Mark: up to 70K
Hardware-based AES-256 encryption engine
ATA modes supported

PIO mode 3, 4
Multiword DMA mode 0, 1, 2
Ultra DMA mode 0, 1, 2, 3, 4, 5

Industry-standard, 512-byte sector size support
Endurance: 72TB
MTTF: 1.5M Hours
Weight: 70g (MAX)
Power consumption:

Idle: 100mW
Active Average: 150mW

Operating temperature: Commercial (0°C to +70°C)
Warranty: 3-year
The MX100 is also a 2.5 inch 7mm SSD SATA 6Gb/s unit that also comes with a 7mm to 9.55m spacer that allows it to be used by both desktops and laptops. Compared to traditional hard drives the MX100 is up to 89% more efficient in power usage and thanks to its Marvell controller with custom firmware and 8-channels of Micron NAND Flash, both reading and writing to the drive is lightning quick thanks to the Micron 16nm 128Gb NAND.
I also like how the drive monitors its thermals to prevent overheating and more importantly data loss. Add in AES 256-bit encryption and your data will be protected with one of the best commercial data security systems around. In terms of design, the MX100 is definitely one of the lightest SSD units available (70 grams) and thanks to its adapter can easily be inserted into both laptops and ultrabooks without any issues. The SSD also comes with a 3-year warranty.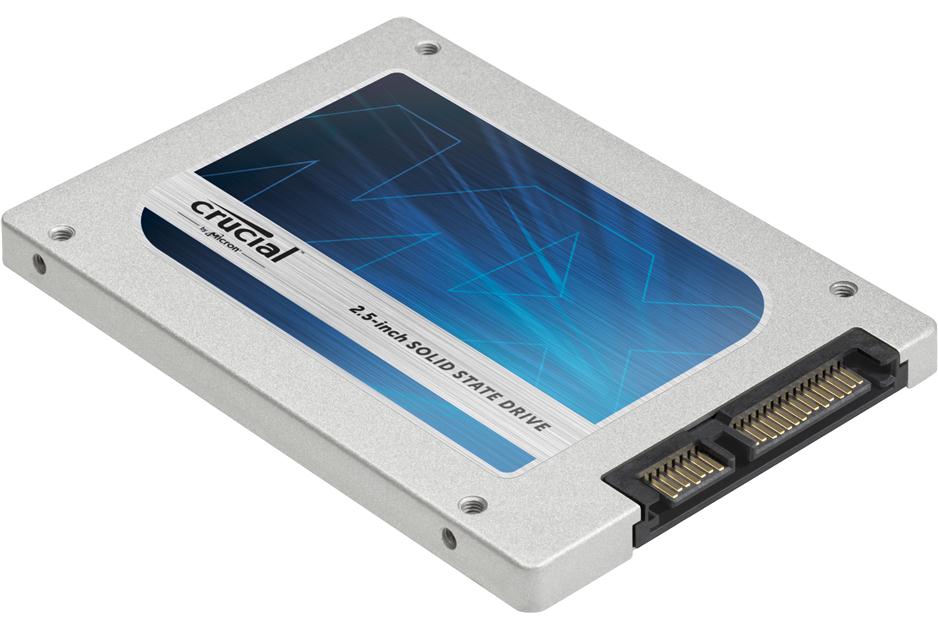 Benchmarks
In order to test the Crucial MX100, we tested this SSD with AATO, AS SSD, CrystalDiskMark and AIDA64, four popular benchmarking programs. The results of the drive almost mirrored the results of the company with ATTO producing just under 550MB/s for its sequential read. Of course benchmarking is subjective and is dependent on your system's hardware to what software you are using. Nonetheless, given the cost of the drive, it's definitely value for money and would suit both gamers and PC enthusiasts.
We also tried some real-world file copy tests with Teracopy, a free program that measures how long it takes to move files and the MX100 was definitely in the mid to upper range of its competitors. To copy a 5GB file, it took around 35 seconds and  although not as fast as the Samsung 840 Pro, the MX100 still performed quite well, especially with its price range. Another program we tested was BootRacer which took around 28 seconds to successfully boot into Windows. PCMarkVantage produces a respectable 64,054 for its hard drive test. All in all, the drive performed remarkably well with its benchmarks.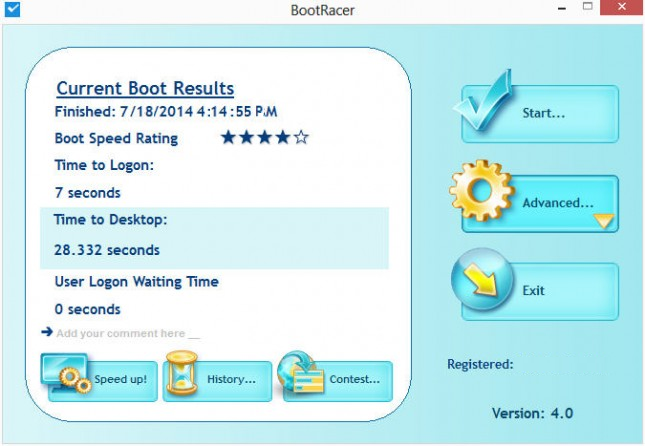 Final Thoughts?
The Crucial MX100 is definitely great value for money and although not as fast as some other SDD's that boasts 550MB/s sequential read speeds, the unit was definitely getting up to those speeds with our tests. Add in the great native write acceleration thanks to its Marvell controller with custom firmware and 8-channels of Micron NAND, the MX100is also a lightweight unit with great power levels, especially with its adaptive thermal monitoring. The TCG Opal 2.0 security with 256-bit AES hardware encryption is another highlight plus a 3-year warranty and the Crucial MX100 is not only affordably priced for all its features but is quite fast as well!
Recommended!