Games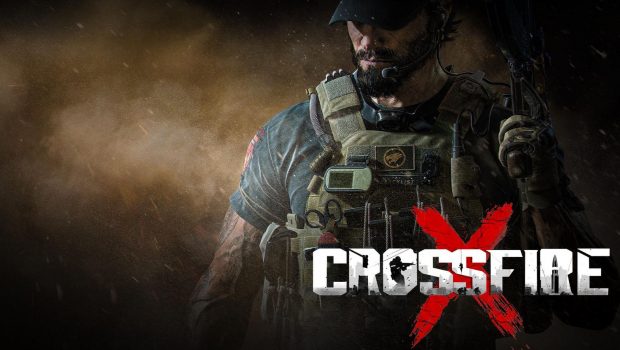 Published on November 29th, 2022 | by Adrian Gunning
CROSSFIRE: LEGION RELEASE DATE CONFIRMED: 8 DECEMBER 2022
: CROSSFIRE: LEGION, the fast-paced action-packed Real-Time Strategy game will be coming out of Early Access and into stores on 8 December 2022.
Launch will bring a full suite of gameplay modes, a raft of features, new units and commanders as well as the final act of the campaign.
The game will also launch with a 'Free Weekend' so players can discover the game for themselves on 8-11 December.
Here's the full list of everything and everything going into the final version:
Campaign Act IV added
Operation Northside Coop mode added
New Game Mode Brawl
New Skirmish Map: Labyrinth (3v3)
New PayLoad Map: Tongren Facility (3v3)
12 new units, 4 for each faction:
3 additional commanders:

Warden (Global Risk)
Stalker (Black List)
Cipher (New Horizon)

A.I. creation for Battle Lines, Payload, Brawl and Standard Game modes
CROSSFIRE: LEGION has grown hugely since entering early access in May this year. This period has proved immensely valuable, working closely with the passions and expertise of RTS communities taught us what today's fans of classic RTS want to see, they moulded the game.
For example, our original meta-progression system – involving soft currency to unlock units and commanders in a confusingly presented "store" – was immediately removed due to players fears we might introduce micro-transactions for gameplay-affecting items. It also broke the immediacy of the classic RTS experience, whereby the whole army toolbox is accessible from the start.
We listened to the community, ditching the progression system, doubling down on adding content, adding balance tweaks etc. The game has come a long way with now plenty of game modes, maps, units – and a map-making tool – all of which we offers the generous content and feel of classic RTS of yore.
Rightly, a massive thanks goes to those who have stuck with us for the early access ride. Your patience and support has been rewarded. By way of thanks and so that you can play with your friends who have been patiently waiting by the side-line, we will launch with a Free Weekend!
Final Contents: 
Total units: 66
Total commanders: 9
Modes and maps
PvP and PvE Classic, 5 maps: Predator (3vs3), Mountainside(1vs1), Typhoon(2v2), Frostbite (1v1), Labyrinth (3v3)
PvP and PvE Payload mode, 7 maps: Tongren Facility (3v3), Snowbase (2v2), Refinery (3v3), Badland (2v2), Blacksite (3v3), Domination(3v3), Railyard (2v2)
Co-op Defense v AI mode, Operation Thunderstrike
Co-op Attack vs AI mode, Operation Northside
Arcade Mode: Brawl, Battle Lines
Campaign Acts I – IV, 15 missions in total
Map Maker with Steam Workshop
For more details and a look at the units and commanders, check out today's DevBlog: https://store.steampowered.com/news/app/1072190/view/3516777336832234743