Games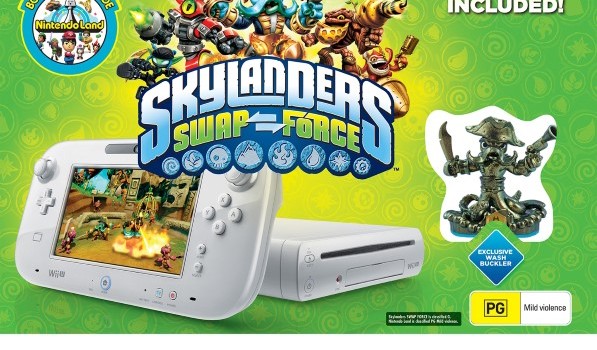 Published on December 4th, 2013 | by admin
CRITICALLY ACCLAIMED SKYLANDERS SWAP FORCE™ SET TO RELEASE DECEMBER 5th ON NEXT-GENERATION CONSOLES IN AUSTRALIA
Highly-Rated Kids' Game will be One of the Few Family Launch
Titles for Next-Generation Platforms This Holiday
Sydney, Australia – December 4th, 2013 – The critically acclaimed video game Skylanders SWAP Force™ from Activision Publishing, Inc., a wholly owned subsidiary of Activision Blizzard, Inc. (NASDAQ: ATVI), is set to release in Australia December 5th for the PlayStation®4 computer entertainment system and Xbox One all-in-one games and entertainment system from Microsoft.  Skylanders SWAP Force is the third installment of the top selling kids' video game franchise of 2013. 1 
Hailed as "The Best Skylanders Game Yet" by Ninemsn with Sydney Morning Herald saying "SWAP Force has made a convert of me "and "Kids will love this" by Melbourne's Herald Sun, Skylanders SWAP Force is one of the highest rated kids' games of the year and one of the few kids' titles available on the next-generation of video game consoles this holiday. The game, which "sings on next-gen" according to online gaming site Kotaku.com,  is already positioned to be a must-have game this holiday, having been named in the 2013 Toys"R"Us® "Top 10" on the company's Christmas Toy List.
Skylanders SWAP Force  pushes the boundaries of innovation and imagination with an all new play pattern – swapability – that allows gamers to transform 16 SWAP Force™ characters into more than 250 unique characters by swapping the top and bottom halves of the toys. Building on the franchise's signature gameplay and collectible toy experience, the game takes kids on an all-new adventure with more than 30 new characters each with unique powers and personalities. Additionally, fans can play Skylanders SWAP Force on next-generation consoles with their entire collection of 100+ characters from Skylanders Spyro's Adventure® and Skylanders GiantsTM.
Optimized for next-generation game systems, Skylanders SWAP Force features an all new graphics engine that delivers high-resolution visuals that bring to life amazingly detailed characters and richer environments to deliver a high level of visual fidelity that immerse players in the game like never before.  The game runs in native 1080p on both next-generation consoles, further bridging the gap between a video game and feature film experience.