News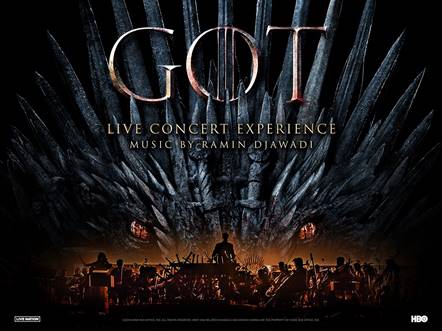 Published on August 12th, 2019 | by Damien Straker
CRITICALLY ACCLAIMED GAME OF THRONES LIVE CONCERT EXPERIENCE COMING TO AUSTRALIA THIS SUMMER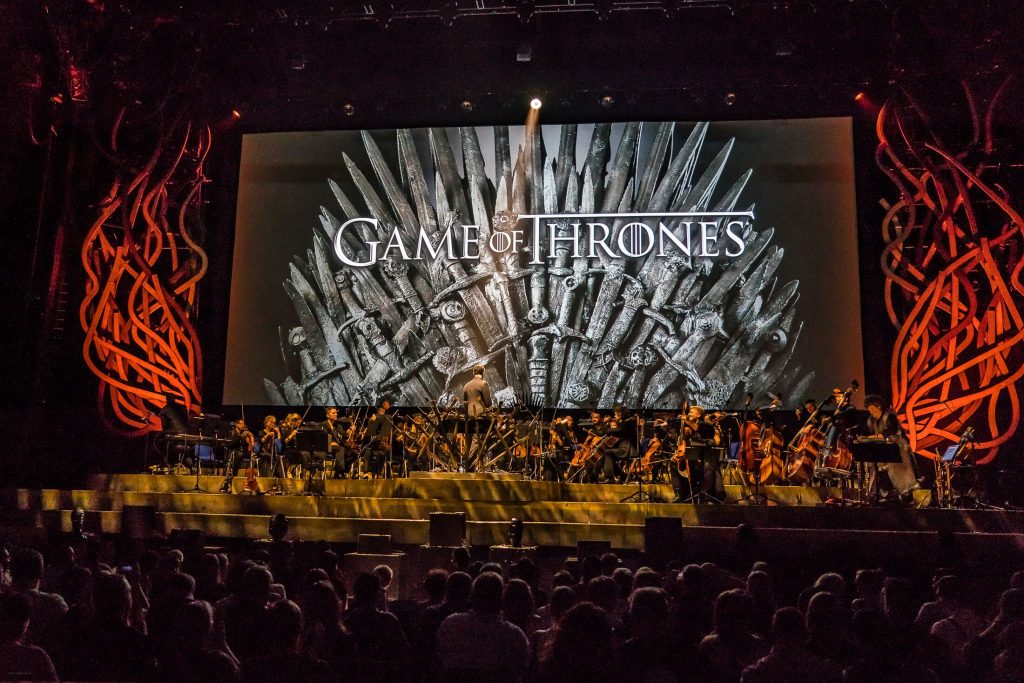 Experience the Excitement, Terror, Heartbreak, and History of Emmy Award-Winning Game of Thrones Composer Ramin Djawadi's Music In A Stunning Concert Experience.
Following sold out, critically acclaimed performances across North America and Europe, the GAME OF THRONES LIVE CONCERT EXPERIENCE will come to Australia this Summer, bringing the music of Emmy® Award-winning Game of Thrones composer Ramin Djawadi to life.
As we say goodbye to one of the biggest shows and scores in television history, fans can relive the greatest musical pieces and footage from all eight seasons in an immersive concert experience, brought to life by an international cast of soloists, orchestra and choir, live on stage.
Tickets for the tour – including VIP Experiences – go on sale at 12pm Friday, August 16. My Live Nation members can be among the first to secure tickets during the pre-sale starting at 9am Tuesday August 13. 
The Game of Thrones Live Concert Experience has amassed close to a hundred shows around the globe and has been praised by audiences and critics alike as a must-see spectacle for fans of the television series. The Guardian described the show as "Westeros brought to dazzling life." Mashable called it "an epic musical journey", while the New York Times praised it as "a symphonic spectacular."
Indiewire said "[Ramin] really outdid himself here with the soaring, searching score that gave the episode its own unique flavor while also selling its most emotional beats. It's a true symphony at times" while Vulture aptly said"When Game of Thrones plays sad piano music, it's time to freak out."
Having first conceptualized the tour several years ago, Ramin has personally developed the musical and visual elements of the concert to create a live experience that encompasses fan-favorite pieces from the entirety of Game of Thrones.
Produced and promoted exclusively by Live Nation in partnership with HBO Licensing & Retail, the concerts use innovative music tour production and video technology to recreate the various realms found throughout Westeros and Essos as well as showcase footage from the series combined with new imagery created exclusively for the immersive show.
The tour includes new musical arrangements from Game of Thrones' eighth and final season such as the "The Night King" theme, and Ramin's epic 9-minute composition that went viral immediately after debuting on the show. Within days, the track garnered millions of streams across the internet, reached the top 4 most downloaded songs on iTunes and the top 18 most watched videos on YouTube, and dropped the jaws of audiences and critics alike.
Ramin has won one Emmy Award® and been nominated for many more (including July's recent 2019 nomination), as well as two GRAMMY® Awards. Versatility has defined his career, from celebrated television scores for Game of Thrones, Westworld, Jack Ryan, and Prison Break to feature films such as A Wrinkle in Time, Mountain Between Us, Slender Man, The Great Wall, Pacific Rim, Iron Man and Clash of the Titans. Ramin has even composed scores for blockbuster video games including Medal of Honor, Gears of War 4 and the upcoming Gears of War 5.
In addition to premium concert tickets, there are also multiple VIP Experience packages to choose from, with options including a pre-show Medieval Banquet, photo opportunities with the Iron Throne, dedicated butler service of food and beverage to your seat, collector's item tickets, priority entry into the venue and more.
Be immersed in the thrilling world of Game of Thrones, brought to life as only a live orchestra can.
BRISBANE ENTERTAINMENT CENTRE, BRISBANE – FRIDAY FEBRUARY 7
FIRST STATE SUPER THEATRE, SYDNEY –  MONDAY FEBRUARY 10
ROD LAVER ARENA, MELBOURNE – WEDNESDAY FEBRUARY 12
AEC ARENA, ADELAIDE – SATURDAY FEBRUARY 15
RAC ARENA, PERTH – MONDAY FEBRUARY 17
TICKETS ON SALE 12PM FRIDAY 16 AUGUST
Live Nation pre-sale: 9am Tuesday August 13 until 5pm Thursday August 15
For complete tour, ticket and VIP Experience information, visit livenation.com.au