Comics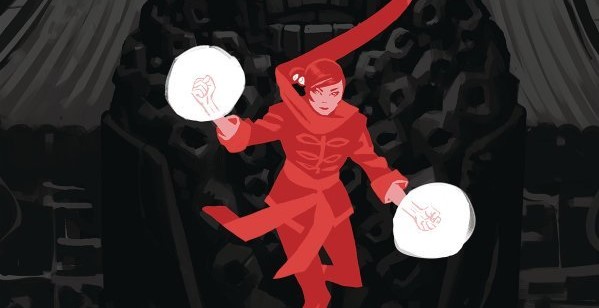 Published on March 19th, 2019 | by Dana Folkard
CRIMSON LOTUS #5 EXCLUSIVE PREVIEW
The final issue of Crimson Lotus is here!
Caught between a deadly company of Japanese soldiers and the deadlier Crimson Lotus, Dai and Shengli must stop the powerful witch before she creates a worldwide catastrophe.
Writer: John Arcudi

Penciller: Mindy Lee

Inker: Mindy Lee

Colorist: Michelle Madsen

Cover Artist: Tonci Zonjic
Dark Horse Comics will publish the final issue of CRIMSON LOTUS on March 27, 2019.
Enjoy the exclusive 4-page preview below!
Also, continue to scroll for details about Hellboy Day celebrations and the list of signing locations and time schedules.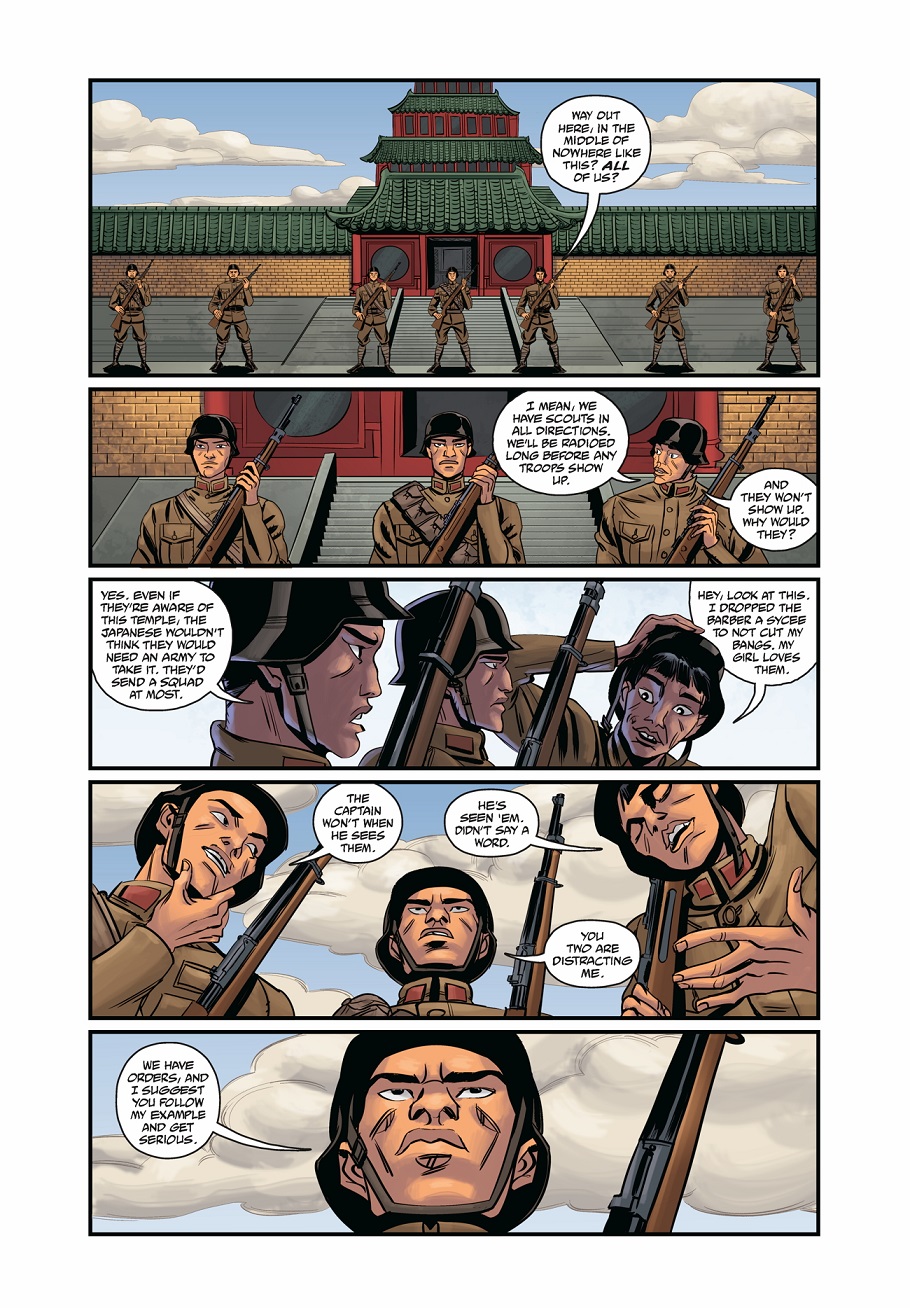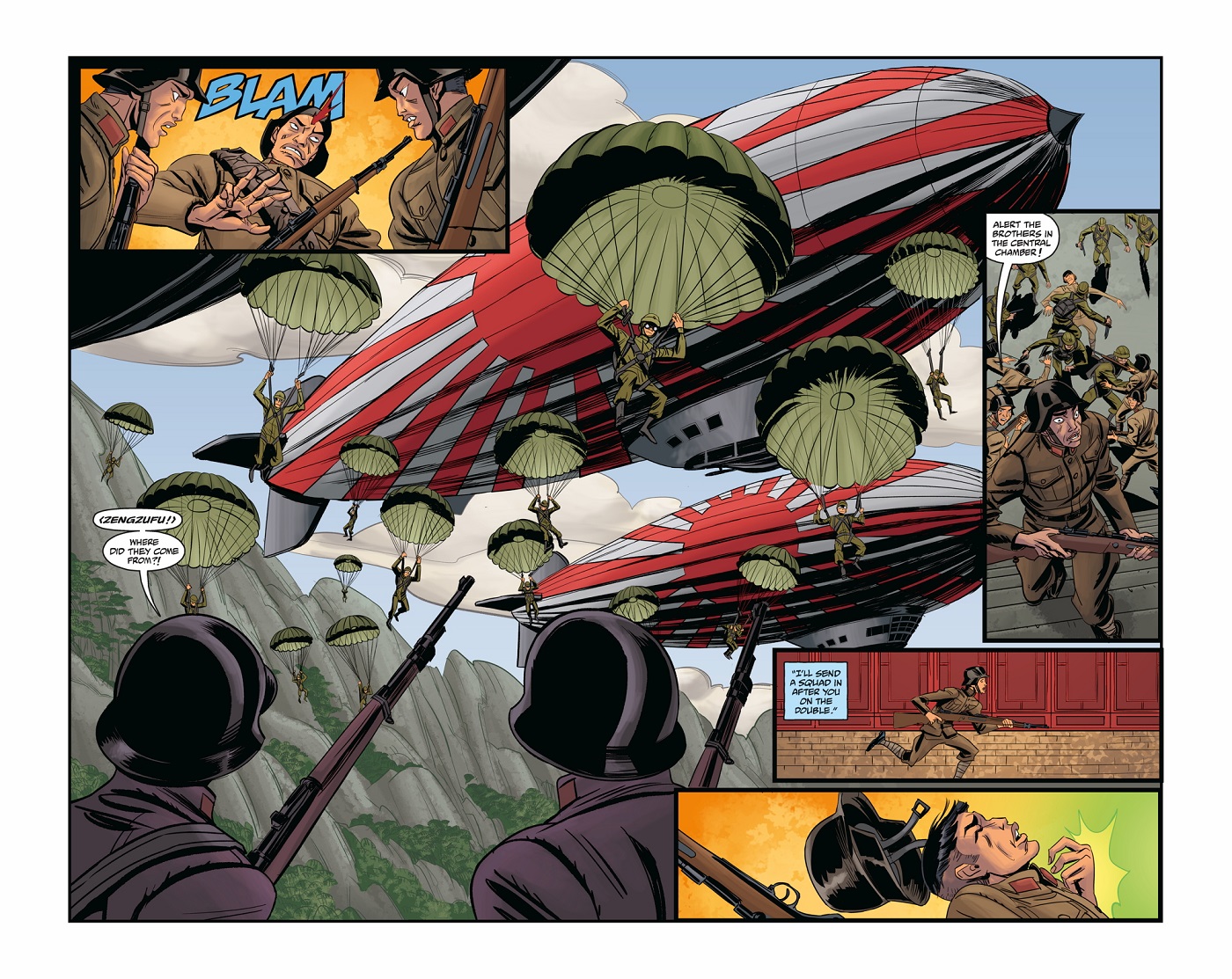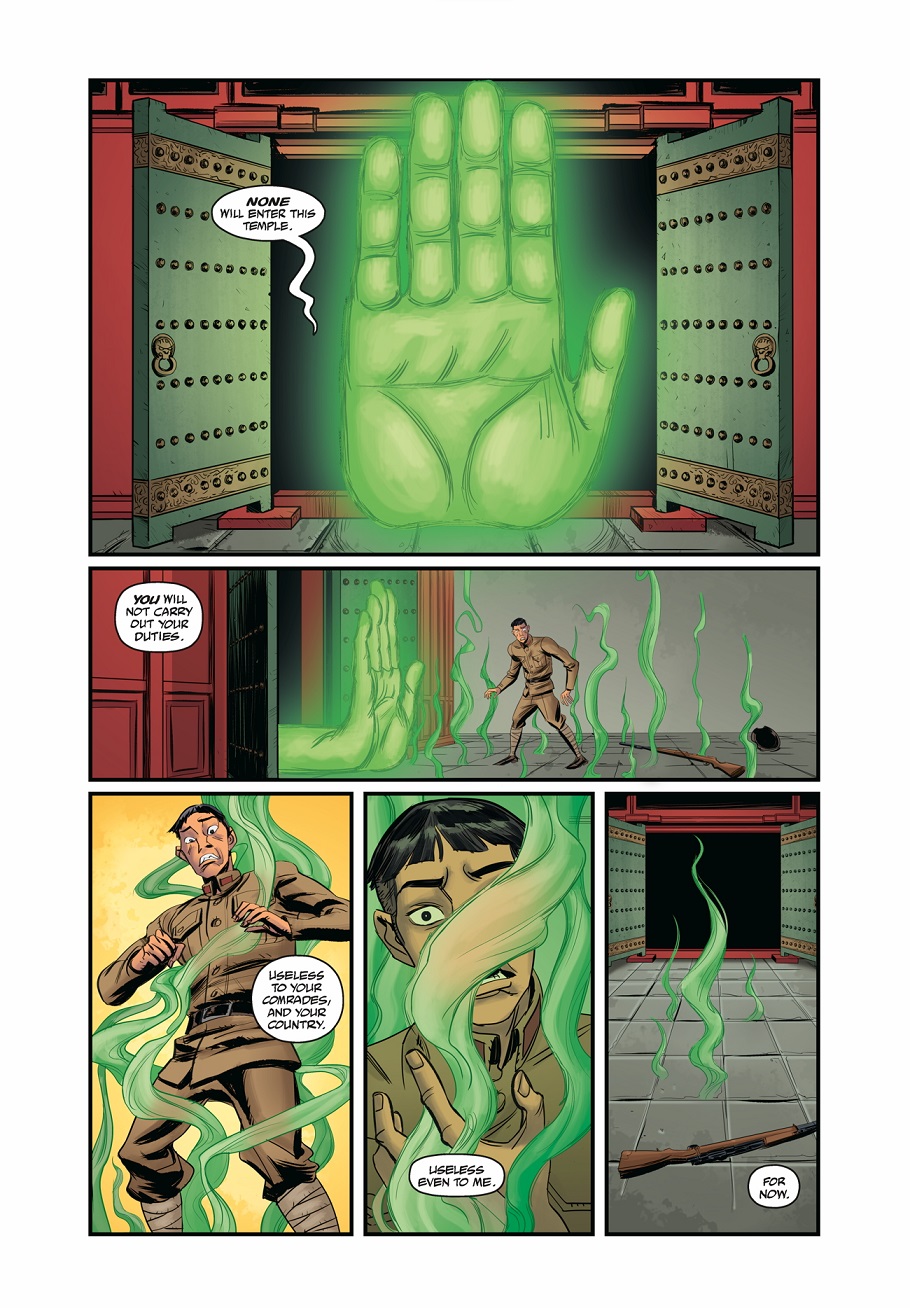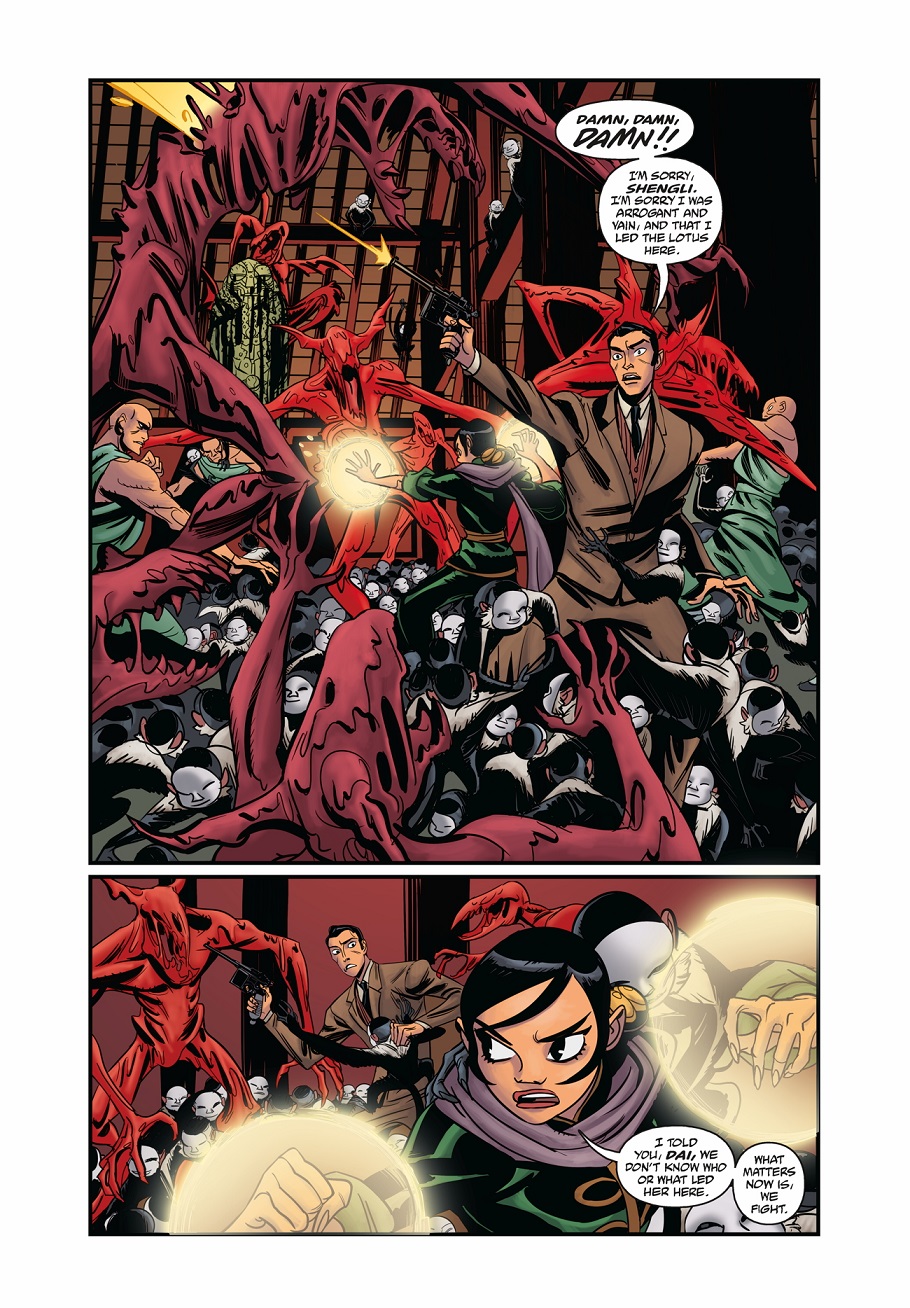 Attention Mignolaverse fans!
To celebrate Hellboy Day on Saturday March 23, 2019, Dark Horse Comics will publish a 25th anniversary, promotional edition of Hellboy: Seed of Destruction issue 1, featuring a new cover by Mignola and colorist Dave Stewart, which will be given away at participating comic book shops; and select stores across the country will host Hellboy Day events.
"When I created Hellboy way back when I never imagined he would be around long enough to celebrate a 25th anniversary," said Mike Mignola. "I'm grateful to the writers, artists, colorists and letterers who've joined me in telling Hellboy stories for all these years. And, of course, so grateful to the fans. This thing could not exist without their support and it's a pleasure every time I get to go out to meet them." Mike Mignola will appear at a Hellboy Day signing at Earth 2 Comics in Sherman Oaks in Los Angeles on March 23.
Below are the signing locations and times.
EARTH-2 COMICS
Event Title: Meet Creator Mike Mignola on Hellboy Day
Guest: Mike Mignola
Store: Earth 2 Comics
Address: 15017 Ventura Blvd, Sherman Oaks, California 91403
Time: 2PM – 4PM PST
Event Link: https://www.facebook.com/events/538816863304002/
THINGS FROM ANOTHER WORLD PORTLAND
Event Title: Hellboy Day Signing, Beer, and Cake!
Guests: Chris Roberson, Tyler Crook, Michael Avon Oeming
Store: Things From Another World (Portland)
Address:2916 NE Broadway, Portland, Oregon 97232
Time: 1PM – 4PM PST
Event Link: https://www.facebook.com/events/2254136454800503/
JETPACK COMICS
Guest: Chris Golden and Tom Sniegoski
Store: Jetpack Comics (Rochester, NH)
Address: 37 North Main St.
Rochester, NH 03867
Time: 1-4 PM
Event Link: https://www.facebook.com/events/740927176268767/
FORBIDDEN PLANET LONDON MEGASTORE
Event Title: Hellboy Day 2019 Signing
Guests: Duncan Fegredo, Laurence Campbell
Store: Forbidden Planet London Megastore
Address: 179 Shaftesbury Ave, London WC2H 8JR, UK
Time: 1PM – 2PM UTC
Event Link: https://forbiddenplanet.com/events/2019/03/23/join-our-hellboy-day-signing/
HALL OF JUSTICE COMICS & COLLECTIBLES
Event Title: Hellboy Day 2019
Guest: Patric Reynolds (TBA – seemingly)
Store: Hall of Justice Comics & Collectibles
Address: 10136 Parkglenn Way Unit #115, Parker, Colorado 80134
Time: 11AM – 7PM MDT
Event Link: https://www.facebook.com/events/798830010471909/
For more information about the Mignolaverse comic books and graphic novels, as well as announcements of Dark Horse Comics' plans for 2019 to celebrate the 25 year anniversary of the first Hellboy comic book, Hellboy: Seed of Destruction, follow the company on Twitter, Facebook and Instagram.